We are living in a world where the smartphone has become necessary. For the same reason, the number of hackers is increasing every day. That's why you need codes to check if a phone is hacked.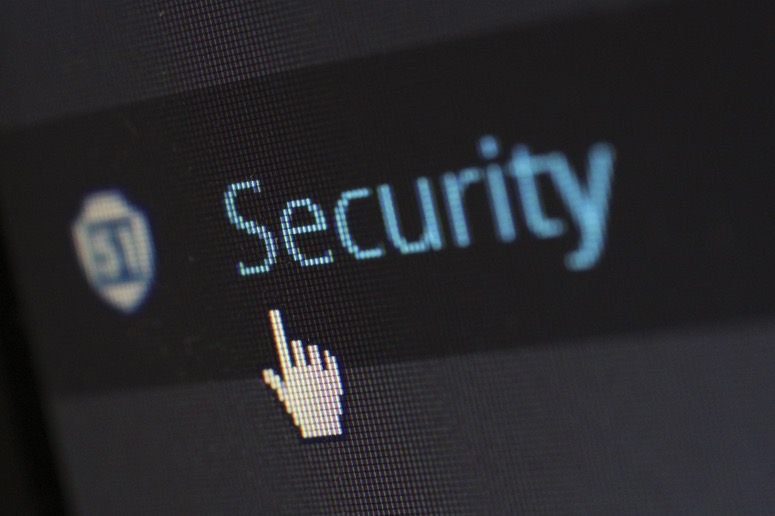 If you are not careful enough, hackers can sneak into your device and steal your private data. How do you know once that happens? Well, that's what we are going to deal with in this article.
Codes to Check if a Phone is Hacked or Tapped (Android & iPhone)
In short, no codes will tell you if your phone is hacked. On the other hand, we are going to check a few things like call redirection using USSD codes.
Also Read:-
How to Know if Your Phone is Hacked?
We can't know if the phone is hacked out of the blue. A tapped phone exhibits some unusual symptoms. What are they?
That's the most evident sign. When someone hacks into your phone, they may inject keyloggers or spying apps. And, those put extra load on the RAM, giving rise to unnecessary hiccups in the performance.
Caution:- Hacking is not the only reason for your phone to lag. Make sure your storage is not full or the memory is too low.
You might have come across popup ads on your phone. That's a sign of minor hacking. We are not saying someone has sent those popups to your device. Lest adware apps crept into your phone while you were visiting illegitimate websites.
Phone Heats up while not in Use
Is your phone heating up while not in use? Something is brewing in the backend. A gadget usually heats up when it is in the use. With that logic, we can say someone has access to your device.
As we told you earlier, hacking is not the only reason for the phone to heat.
Do you know the average of your data usage? Did it surge up all of a sudden? Chances are an app you don't know is using the data. Whenever the data usage goes over the roof, you have to be wary of the situation.
High data usage is a significant symptom of a hacked phone. When the stats crosses way over the average count, you need to have it checked.
Outgoing Messages or Calls You didn't Initiate
You should check your SMS app and call history often. Do you see unknown numbers or any entries that you didn't initiate? If you do, most of the time, it's due to hacking.
Unlike any other symptom, this is a critical one because it means the hackers have gained complete access to your phone.
Unusual Account Activities
We have multiple accounts on a phone (Google, Facebook, Instagram, etc.). Since all of them are logged in, anyone can gain access just by sneaking into the phone. So, an unusual account activity on any of those services is a sign of a potential hacking attempt.
How to Check if My Phone is Hacked?
As we told you in the beginning, no code will tell you if your phone is hacked. However, we are going to use a few USSD codes to check a few things so that we get an idea that whether we are hacked or not.
*#06# – To Check the IMEI Number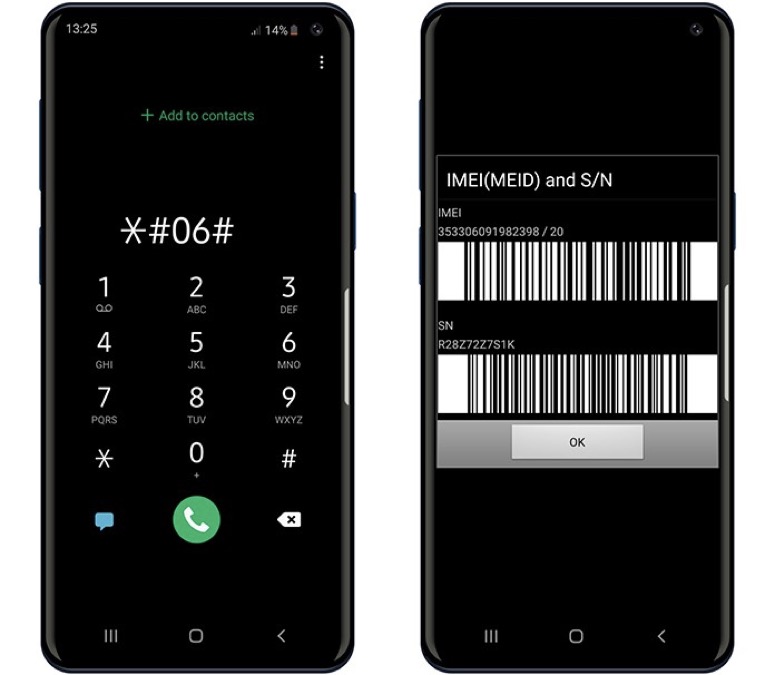 International Mobile Equipment Identity aka IMEI is a 15-17 digit number used to identify your phone. Each phone has a unique number. By entering *#06# into the dial pad, you will see it.
Does it tell you anything about being hacked? No, it doesn't! Still, you have to save the IMEI number somewhere. It helps you locate the phone.
Caution:- Not all the USSD codes that we share work on all the phones. You have to dial the codes on your device to see if they work or not.
*#062# – Call Redirection
It is true that the data is valuable. You can't risk losing private files on your device. Without doing that, sneakers can redirect your calls so that they will reach another number.
When you dial *#062#, you may get a dialogue box with numbers. If you get that, you should know your phone calls and messages are redirecting to those numbers. Once you see a list of numbers, you have to go back and dial ##002# to cancel all redirections.
*#004# – Conditional Phone Forwarding
Have you heard of conditional phone forwarding? As the name says, when your phone is busy, not reachable, or there is no answer, it is possible for you to forward the call to another number.
Wth your knowledge, call forwarding is helpful. Think of the opposite. What if someone has activated this facility without you knowing? Hence, you can see all the information about conditional phone forwarding by dialling *#004#.
*#*#4636#*#* – Phone Information
Again, the code given above doesn't give you anything about the security status of your device. On most phones, you get three options after dialling *#*#4636#*#*; Phone information, Usage statistics, and Wi-Fi information.
You can check the Usage statistics to find out if any unknown applications have sneaked into your phone.
So yeah, you have got about four codes. Well, what will you do when you think your device is tapped?
How to Fix a Hacked Phone?
Remove Unknown App's Administrator Access
You must not give administrator access to any unknown apps. Here, we are going to open the list.
Go to Settings and click on Security & Lock Screen (on some models, it is Fingerprint & Security).
Follow Administrators & credentials>> Device administrators. You will get a list of apps (some OEMs have the Device admin apps option to see the list).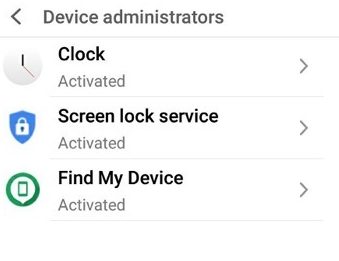 There you go! Have a look at the apps listed below. Don't hesitate to remove anything that you think is suspicious.
We have already given you a USSD code to disable all the forwarding options. Oops, that's not working! Don't worry, we have another way.
Open Dialler and press on the three dots at the top-right.
From the menu that pops up, choose Settings.
You will get a few options now. Look out for Call Settings.
Can't you see Call forwarding there? Tap on that and disable everything on the next screen.
That's it! If you have two SIMs in your phone, you have to do the same for the secondary SIM as well.
You already know how to tell if someone hacked your phone. When you think a hacking attempt happened, you have to check the list of apps present on the device.
For that,
Go to Settings>> Apps.
You will get a list of all the available applications. Spend some time going through each of them. Remove suspicious ones right away.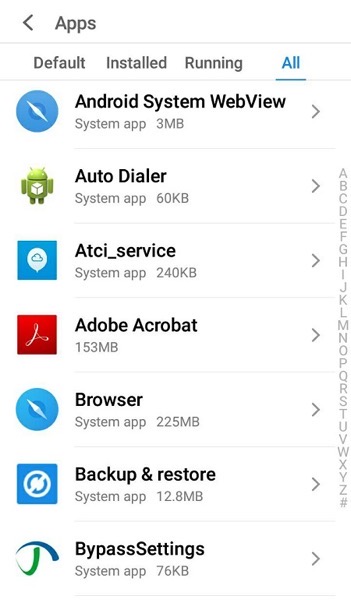 We have got a few more solutions.
Cache files help you make everything a bit quick on your phone. However, sometimes, the same files may be the villain. We are going to clear your phone's cache to fix the hacking issue.
Power off your phone.
Hold the power button and volume down button until you see the Android logo on the screen.
What you see is the recovery screen. Use volume controls to navigate through the options. Select Wipe device cache. 
Wait some time to finish the process. Then, restart the phone.
Is that it? No, as a last resort, you can factory reset the phone.
Do not jump into this solution right away. Factory resetting means losing all the data. So, you should back up all the files before venturing into this.
On Android
Go to Settings>> System>> Reset options>> Delete all data (factory reset).
Then, go with on-screen prompts.
Caution:- The steps may vary from manufacturer to manufacturer.
On iPhone
Follow Settings>> General>> Transfer or Reset iPhone>> Reset.
You need to choose an option on the next screen. Based on your scenario, the best is to go with Reset All Settings.
In any case, if you find your device is hacked, we are sure you can get it to the initial state using the solutions given above.
Frequently Asked Questions
What are the codes to see if your phone is hacked?
We have already given you the codes. Dial *#06# to see the IMEI number. Plus, *#062# will remove the redirections.
Can you check if your phone's been hacked?
Of course, you can. There are no shortcuts though. Look for any hiccups in performance, irritating popups or relatively high data usage. These can sometimes be symptoms of a hacked phone.
Can you unhack your phone?
Yes, you can. First, remove unknown apps from having administrator access. And, clearing the cache can also help.
What are the symptoms of a hacked Android phone?
The most common symptom is its sluggish performance. High data usage and irritating popups are two of the regular indications.
Does factory reset remove hackers?
We have already given you a factory reset as a solution to rescue a phone. So yeah, the factory reset removes hackers from accessing your device.
Also Read:-
Conclusion
So yeah, you have got a few codes to check if a phone is hacked. Moreover, you should observe the device so closely to find any unusual nature. And, in this article, we have given you a few solutions to rescue a hacked Android and iOS device as well. Don't forget to share with us if you know of any other codes.