In the past decade, iPhones have become common in markets like the US and South Asia. One of the reasons for the iPhone's popularity is Apple's incredible security features. Since it is powered by a closed ecosystem, almost everything you do on your iPhone has the best-in-class protection as well.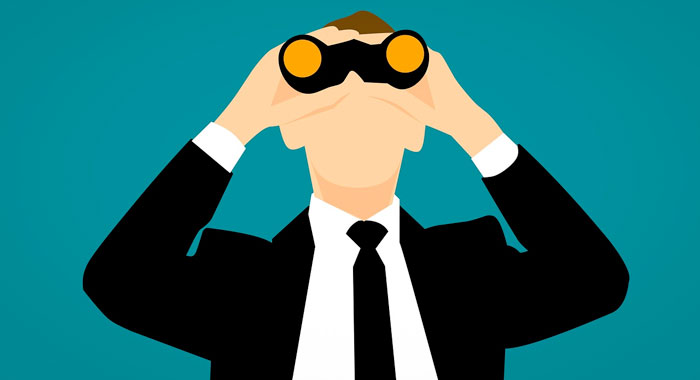 At the same time, it does not mean that your iPhone is unbreakable. Like Apple, attackers also dedicate their time to design spyware and other threats that can penetrate the iPhone system. If you use your iPhone for various needs, you practically expose your device to several dangers out in the world.
Here, we've talked about some of the best methods you can use to keep your iPhone safe from spying and protect your privacy.
The Exceptions before the Rule
There are a few instances when you have to bypass the instructions. For example, you may have to install a few apps that allow a healthy form of spying. You may have to keep an eye on kids' activities on their digital devices, such as iPhone or Android. While there are Screen Time and Device Management apps out there, you sometimes need proper tools like an SMS tracker for iPhone.
Therefore, when we use the term 'spying' in the latter part of the article, we refer to how attackers may use your iPhone (unauthorized, obviously) to track your digital life as well as activities.
How May People Spy on your iPhone?
Let's first have a look at the different ways people use to spy on an iPhone.
On-device spying works through an app that gets installed on your iPhone. Here are some points, though. As we said, Apple takes the best care of privacy settings and restrictions. So, a normally-installed app would not be able to track your activities, not up to the dangerous levels. Therefore, this type of spying would work on jailbroken iPhone devices only. So, you could say that spying is one of the major problems of jailbreaking an iPhone.
Many spying tools allow attackers to peep into your digital life using the Apple ID. In case you didn't know, Apple ID is one of the best features on the iPhone, but if you are not careful with the credentials, attackers may use the same against you. This type of spying works if you have enabled iCloud sync on your iPhone. It means users will be able to access your information — updated in real-time — via Apple's iCloud. However, attackers cannot use this method to control your iPhone.
There may be some lesser-known methods that hackers use to spy on your iPhone. For the time being, these two are our primary concerns, though.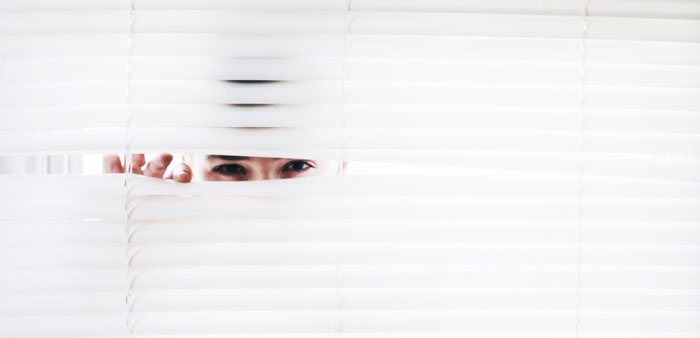 Now that this is clear, shall we move to the methods?
How to Keep Your iPhone from Spying and Privacy Threats?
Here are some tips that can prevent you from the unfortunate situation of being spied on.
Think about Jailbreaking Your iPhone
As we said earlier, jailbreaking opens up a lot of possibilities for your iPhone. At the same time, you bypass the several security layers that Apple has employed, thereby making you prone to many hacking attacks. The bigger problem here is that people can force-install certain apps on your system and even stop the app from appearing on the lists. That is, you won't be able to know even if you are being spied on. Indeed, you can keep a look-out for obvious symptoms like unauthorized data usage and faster battery drain.
Prevent Unauthorized Access to your Phone
In any case, you should not allow anyone to access your iPhone. Doing this, you can prevent many situations of privacy breaches. You have to keep in mind that system settings need to be changed using the passcode even on a jailbroken iPhone. So, you should also keep the system credentials to yourself. You also have to make sure that no one can connect your iPhone to a third-party system or make bigger changes to breach the overall privacy.
Protect Your Apple ID/iCloud
As we said, Apple ID is another way people can track your iPhone and activities on the device. However, you can also avail of options that let you know who/what is using the iCloud data. So, even if you think someone has gained access to your iCloud data, you can disable that integration with Apple ID support. Regardless of all these options, it is best to keep your Apple ID and iCloud credentials to yourself. Also, the problem with the iCloud-based method of spying is that you won't know the issue until it's too late.
However proficient we are with technology, we may fail to notice some signs that you are being spied on via the iPhone. You have to keep track of possible symptoms of having spying software installed on your iPhone. The common signs include a quicker draining of battery resources and an incredibly high wireless or Wi-Fi data usage. Both of these happen because the attackers would be trying to transfer locally-stored data from your iPhone to a remote server and probably to another device after that.
The Bottom Line
We hope our coverage helps you to keep your iPhone from potential risks of spying and privacy issues. All it takes is a bit of attention for the apparent protection and the general steps you should be taking to protect any digital device. And as we said earlier, Apple does its best to keep your digital privacy intact.