The covid-19 epidemic has influenced almost all spheres of our lives. Due to quarantine, countless people were isolated in their homes. Businesses were shut down or adapted to new working conditions to stop spreading the virus. Since these events are still around globally, we can see how businesses have changed and what business owners have done to cover the demand with due attention to the existing circumstances. Nowadays, digital technology and mobile solutions provide great opportunities for customers and service providers. For example, we can see the increase in downloads of covid-19 impacted apps in the United States.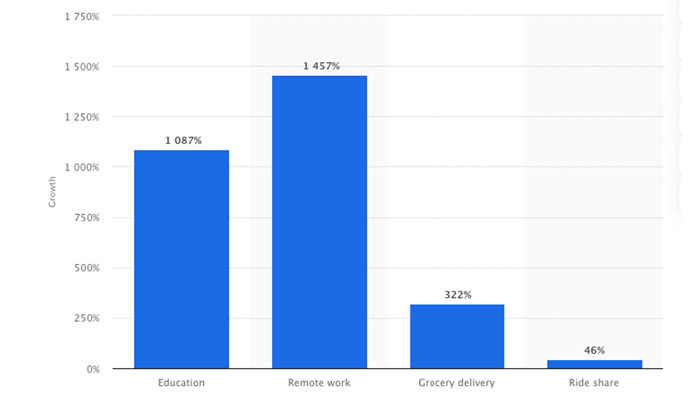 Dozens of enterprises developed principally new application ideas during the quarantine. Let's consider the best mobile app ideas for 2021, and maybe something will inspire you.
New App Ideas During Covid-19:
1.   Breath testing app
Such a mobile app helps to test how smoothly your breath is. Functionality is pretty simple: the user should do breathing according to mobile app tips and record it with an in-app microphone. At the end of the 20-seconds test, the application shows the result with a diagram and breathing recommendations.
2.   Corona tracking app
One of the mainstream mobile apps for quarantine is the COVID-19 tracker. The main requirement is not to leave your residence and keep quarantine, especially if you are just back from a trip. This app is for users who are waiting for COVID-19 test results. The user installs the app on the mobile device, and the application does tracking of the geolocations and requests photo proof of the user's isolation. Once the test results are negative, the application stops tracking automatically.
3.   Recipe with ingredients – a delivery app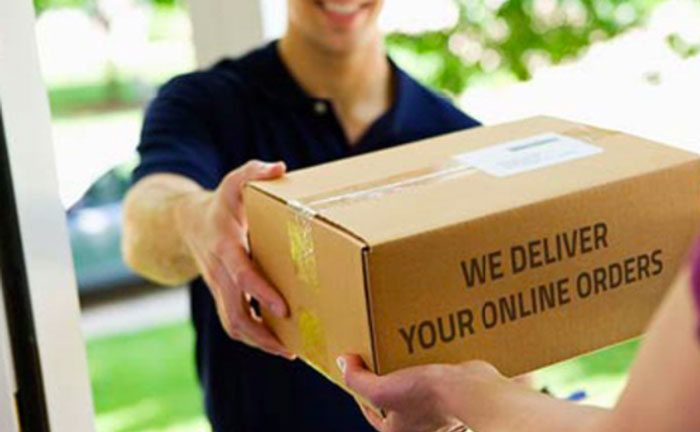 Another idea that will continue to grow beyond 2020 into 2021 is an ingredients delivery service for specific recipes. It's so easy to cook at home when we have online solutions! The mobile app provides various recipes with photos, cooking instructions, and the exact ingredients. The user can book a delivery for the recipe of their choice in just a few clicks.
4. Delivery chatbots
Deliver everything from everywhere! The chatbots provide a list of the local pharmacy, groceries, shops, cafes, restaurants, and so on.
The core advantage of the delivery industry is it's safe to deliver to the customer. All goods are disinfected and packed before the courier delivers them to your doors.
5. Health care controller app
One more mobile apps for quarantine is the health care controller app. Due to panic, not everyone is ready to visit hospitals today. So the health care controller helps to get a doctor's consultation online without leaving home. Moreover, based on the consultation results, the user can order a delivery of all prescribed medicines.
Mobile Apps for Quarantine
App ideas for quarantine which will be nice to have, especially when we spent almost all our time at home:
– Learning program app
Since educational institutions are shut down, online learning programs have become highly popular. Currently, almost all institutions use online platforms like Zoom or Skype, to make conferences. But everybody is looking for more productive alternatives to ensure minimal loss of learning for students and completion of courses remotely. It's given a new direction for the future of the education industry. There are a thousand and one opportunities to scope and develop new online solutions for the educational industry. Starting with non-profit apps for schools and universities and moving to eCommerce platforms for online course sellers.
– Meditation and Yoga app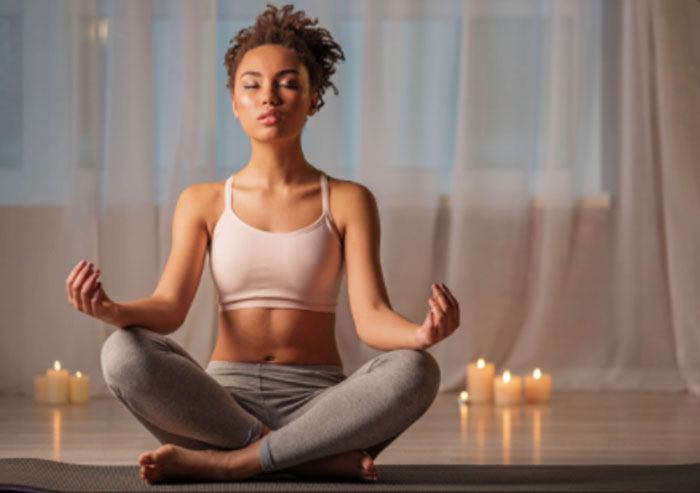 The idea of self-quarantine is to keep control of the COVID-19 crisis. But these precautions can bring a problematic enough psychological mood to people who are usually active. You know what they say: sound mind, sound body. A healthy lifestyle has been a special focus past 3-5 years, so overall and psychological wellness is especially important now. Meditation and yoga help to equibalance and are available any time in your pocket app.
– Dating app
In February, 38% of people believed in finding love online. Since the pandemic started, this measure has grown because of the difficulty people have faced adjusting their private lives while unable to go out. Online communication has become essential and helps people not feel lonely.
Wrap Up
COVID-19 became a blow-out for all the industries of the business. We keep watching how the digital world is adapting businesses. Delivery, eCommerce and financial apps, online educational platforms, and many others have become a bigger part of our everyday lives. Now is a great opportunity to bring your business to a new level and get more customers in 2021. Your app idea amidst covid-19 can help a lot of people and make your business successful.
It's time to act!