Proxies work as an intermediary between a device connected to the internet and the website the device is accessing. Proxies route the internet traffic through a proxy server and add an extra layer of security by assigning the device with a different IP address. This way, proxies ensure higher anonymity of the device.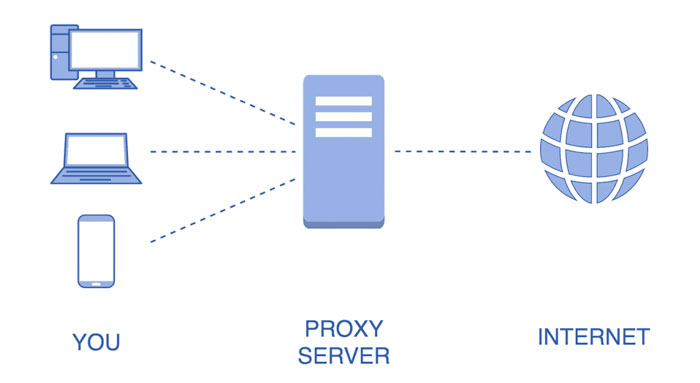 Proxies come in a few different types. Residential and datacenter proxies are the most widely known types of proxies, but mobile proxies are also becoming more and more popular. These IP addresses come from mobile networks and can help with various tasks such as web task automation, social media management, combating ad fraud, etc.
What are Mobile Proxies?
Mobile proxies are proxies that use the IP addresses of mobile networks. In other words, these proxies are gateways that provide a device with a mobile IP address, but these IPs are not specifically assigned to mobile phones or other mobile devices.
Just like a residential proxy, a mobile one provides an actual IP address that allows surfing the web while appearing as a regular internet user coming from a specific location. This is an important feature because it means mobile proxies are less likely to be identified as proxies and get blocked by a target website.
While mobile proxies may seem similar to residential proxies, which assign devices with a residential IP address, mobile IPs are very different in terms of their architecture.
How Mobile Proxies Work
Every device that connects to the internet has an IP address assigned to them. This address contains various information, such as the location of the device, which can determine what content is available to an IP address from that specific location.
Mobile proxies, just like any other proxies, route the traffic through a proxy server, which then connects to the target website. This means that the original IP address is never visible to the target site. Instead, the target site only sees a proxy IP address. In the case of using mobile proxies, this IP address belongs to a mobile network.
In order to connect to the internet, a mobile device connects to a mobile cell tower, where it gets assigned an available IP address. Multiple IPs that belong to the same mobile network can connect to the internet through the same tower.
Mobile proxies don't necessarily have to be used on mobile phones or tablets. However, the device still needs to use hardware that enables reading a SIM card. With the hardware in place, a mobile proxy can be used on any device.
Use Cases
Mobile proxies can be used for various tasks. Here are some of the most common cases where mobile proxies can be used:
Managing Multiple Social Media Accounts
Some users manage multiple social media accounts from the same device. This is risky as most social networks will find this suspicious and may block the IP address that is used to access these accounts.
Mobile proxies are great for managing multiple accounts and enabling social media automation without getting the accounts suspended. The requests coming from mobile proxies appear as coming in from regular internet users, even if the accounts are managed by bots. And social networks don't want to block their regular users, so accounts managed with mobile proxies are less likely to get banned.
Accessing Region-Specific Content
IP addresses contain information about the geographical location of the device connected to the internet. This information can be very accurate and sometimes reveal not only the region the requests are coming from but even the city and the street.
Some content may be blocked in certain regions, and IP addresses help define which users should be able to access the content and which shouldn't. Connecting via a mobile proxy helps bypass geographical restrictions and access content from any location in the world.
Verifying Ads
Ad verification is a common business use case for mobile proxies. Companies buy ads online, but they're not always displayed properly. Proxies can help track if the ads that companies spend loads of money for are displayed to the target audience.
How does ad verification with proxies work? Companies integrate mobile proxies into their scrapers. This can help them automatically track whether their ad campaigns are running as they should.
Are Mobile Proxies Shared?
Due to the nature of the mobile data network architecture, mobile IP addresses are always shared. This means that each device doesn't have an individual IP address assigned to it.
Mobile network carriers assign the same IP to multiple devices when the load is high. This is due to the IPv4 address exhaustion, which means that there simply aren't enough IP addresses.
However, some mobile proxy providers have large 4G proxy pools, which means that they have enough IP addresses to accommodate the needs of their users. This information is often provided on the proxy service's website.
Conclusion
Mobile proxies are becoming more widely used. These IP addresses can be assigned to mobile devices or devices with specific hardware and function as any other proxies. They shield the original IP address of the device and can help access geo-restricted content.
The main use cases of mobile IP addresses include managing multiple social media accounts, accessing region-specific content, and ad verification. Both individuals and companies often use these proxies.
Due to the IPv4 address shortage, mobile IPs are shared among multiple devices. However, certain proxy providers have large enough proxy pools to offer mobile proxies that aren't shared among too many users at the same time.