You hear a new version of your favourite app has come out. So, you grab the phone, rush to the Play Store, and hit update. To your surprise, nothing happens. Sounds familiar? Then, you should know how to fix apps not updating issue on Android.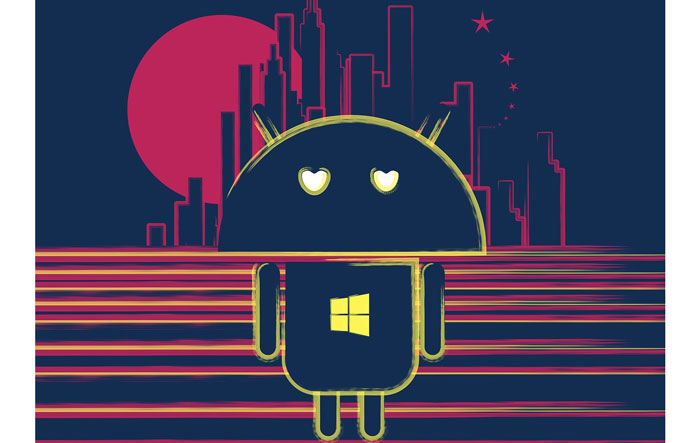 Even though it's somewhat common among Android 10 users, you know the problem was prevalent on the earlier versions too. Hence it's hard to pinpoint a single reason as to why it happens. That's why we are going to try out a few possible solutions.
Recommended Reading:
How to Fix Apps Not Updating Issue like a Pro?
Let's not beat about the bush. Just follow the fixes given below to get away from this irritating menace.
Note:- We are not going to ask you to check the internet connection because if there was an issue, you might not have come here reading this article. In case you happen to have a VPN enabled, try turning it off and then go around updating the apps. Oh! Doesn't that work? Let's move on to the first solution then.
● Uninstall Google Play Store Updates
Without your consent, your phone grabs every new Play Store update. Meaning, chances are high for the latest update to mess up. We are going to revert the Play Store to the initial state (how it was when you first got your phone).
Go to Settings>> All Apps. (The path differs from device to device. On a OnePlus phone, you have to follow Settings>> Apps & notifications>> See all apps). You have to get the list of all apps, that's it!
Now, search for Google Play Store. No search option? Well, you have to manually look it up.
On the top-right corner, you can see a three-dots button. Tap on it and go with the only option there; Uninstall updates.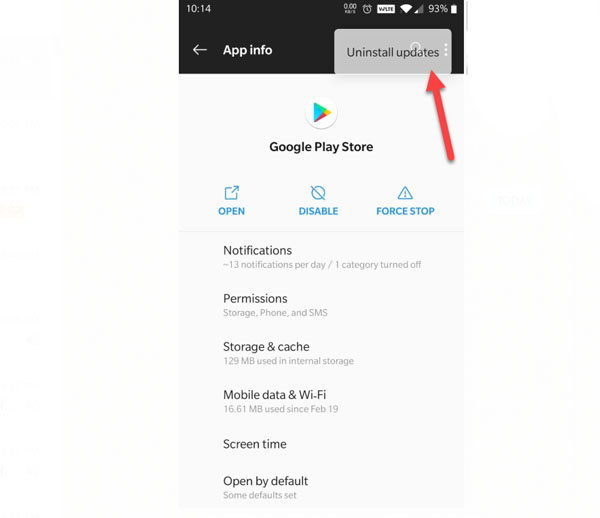 There you go! You have done your part. The third step will bring the Play Store to the basic form. From there on, the phone will pick up the update without you doing anything. And this time, you may not see any glitches.
Pro Tip:- You can bag the latest Play Store updates from APKMirror. Download the APK file and open it up for installation.
● Force Stop Play Store
Here, we are going to stop the Play Store from running in the background. It's a subset of the previous fix. So, the first two steps are similar. Instead of hitting the three-dots button, you have to press Force Stop.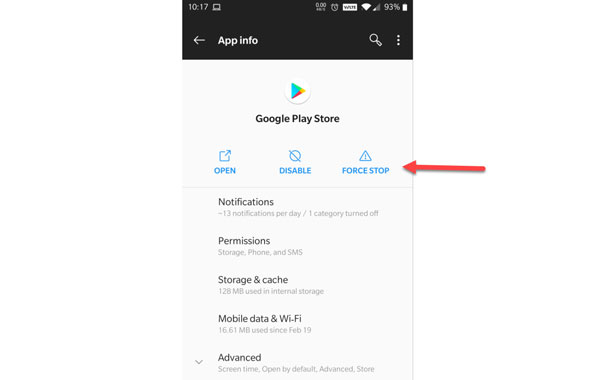 Now, relaunch the store and get on with updating apps. What if you still see the same error. Return to the screen where you hit Force Stop. Select Storage & cache. Tap both the options you have there; Clear storage and Clear cache.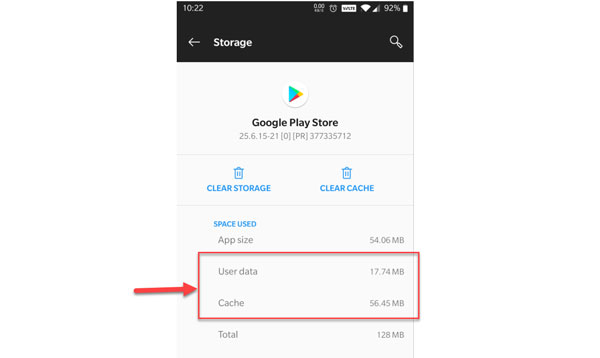 To get away from apps not updating trouble forever, come back and press Force stop a second time as well.
● Ensure Enough Storage Space is Available
No matter whether you have the app installed on your phone, a new update requires some additional space. When you don't have the same, it becomes impossible to finish the update. How can you make sure you have enough storage?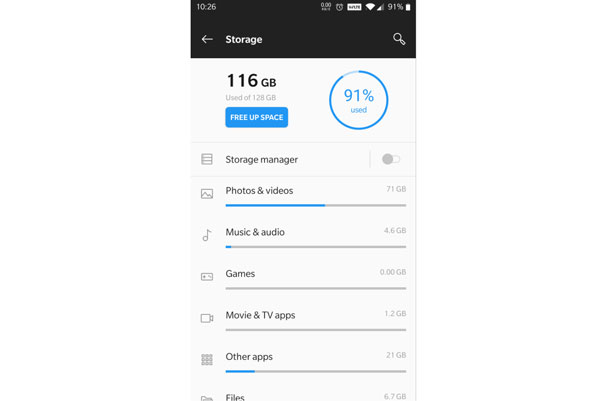 Don't worry! No magic spells are involved in the process! Just go to Settings>> Storage. You will see the available space. Is it below 5 GB? Well, you have to notch it up. Remove unwanted photos, videos, memes, and downloaded files from WhatsApp or Telegram.
Pro Tip: Files by Google is an excellent app for those who fail to keep free space. When the Play Store issue fades away, don't forget to install it. Comes handy.
● Clear Data of Google Play Services
Google Play Store isn't a stand-alone app. It needs support from a few additional services. So, things go south when those refuse to work. If that's the case, clearing data of such services might help.
You remember the two steps needed to get the list of apps, don't you (refer to the first solution)? From there, search for Google Play Services (not Play Store). Go to Storage and cache. Clear all the data.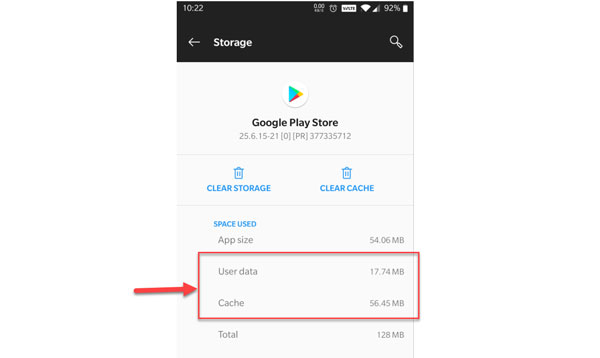 Repeat the same for Google Services Framework and Download Manager. To bring the changes into force, you can reboot the device. Voila! The issue disappeared, didn't it?
● Remove and Your Google Account
Here comes the last resort. You can try removing the Google account and adding it again. But before we do that, sign out and sign in once. For weird reasons, we have seen it work for some people. No luck there? Well, let's move on.
Follow Settings>> Accounts.
You will see all the accounts linked to your device there. Pick up the Google account.
Now, hit the Remove account button.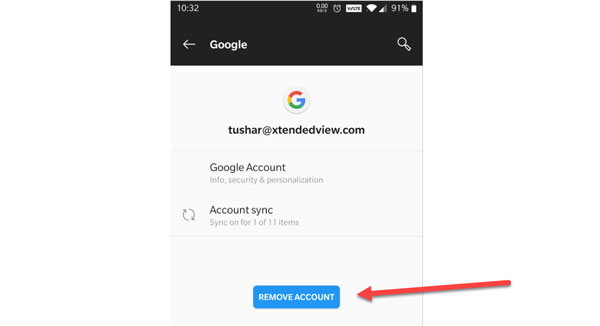 It may take some time to finish the whole process. Once you see it's completed, restart the phone.
Bonus Content
You have got five sensible solutions to apps not updating on Android problem. Most people get away from the issue using any one of these. In case, your phone is one among those rare breeds, you can try factory resetting. First, make sure you have taken a backup of all the data.
Parting Words
That's all about it! We believe your phone isn't new. You know, new devices take some time to act normal. Even if it's straight from the box, you can fix apps not updating issues using the solutions given above. What do you think? Got a unique solution up under your sleeve? Don't hesitate to share the same with us in the comment section below.