As far as today, having an Apple product is something legendary, especially in some rural areas or World. When the device is either a MacBook or any Macintosh based device, extend of legendary simply increases. There's no second reason for the feeling because no manufacturer is providing that much exclusive features including iCloud, iTunes etc. Nevertheless, if you are a Mac or iOS user, you might have been a bit sad when there was an issue of compatibility or unavailability of desired application. This phenomenon normally happens in the case of iPhone or iPad users when they get interested in one Android application and then there's no resembling Application in App Store.
Also Read:
But the case of Android Application can be solved using your very same Macintosh based device with you. So we're today telling you some cool ways to run Android devices in your Mac for enjoying their features as well as for development as there's no rule that an Android developer should not use Apple's products.
VirtualBox
As you can guess from the title, it's all about virtualizing your favorite OS in your current Operating System. For this time, we can make use of VirtualBox which is available for FREE Download. You have to follow some cool steps for virtualizing your Android OS and hence for running your desired Application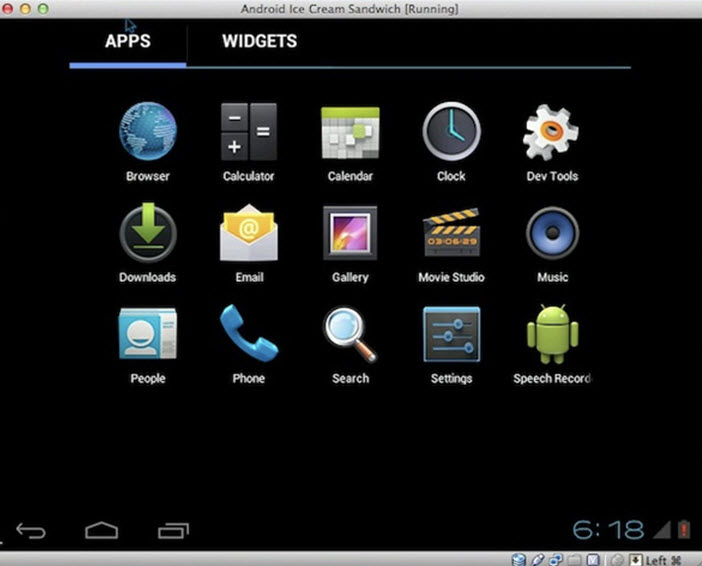 Download and Install VirtualBox from Here.
Download VirtualBox image of Android Ice Cream Sandwich from Here.
Boot Android ICS from the downloaded image file.
From /dev/sda , select Android Startup which will bring an Android Home screen on the VirtualBox window where you can run your Android applications using Google Play.
Official Android SDK
Is there any reason for Google for banning Mac users from Android Development? Probably there's nothing and that's why Google Android team has published the official Android SDK for Macintosh devices as well. As you do in the case of other Operating Systems, you can simply download the SDK from the official website.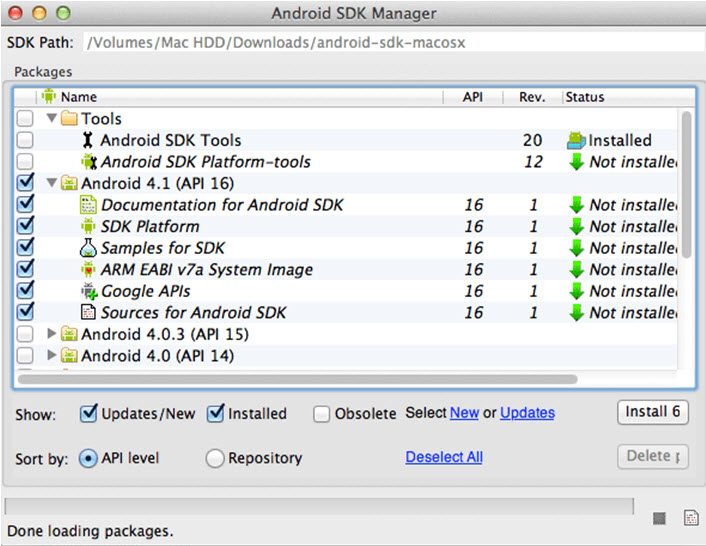 It'll take a few minutes (or hours if you're a slow connection user) to download and install the necessary contents of SDK. After installing the SDK in your device, you have to make a Virtual Android Device which will simply copy the functions of a normal Android device but virtually.
Hit start to power on your Virtual Android Device which will open up an Android Home screen in the Application window. And you're done with it. Either you can download through Play or install the application using its APK file. As you know it's all about Android Development and you'll have to be a bit careful while installing.
Probably you'll have heard about this feature. Apart from the mentioned above, BlueStacks is an App Player which is technically a framework used to run Android Applications in your Mac based device. This is quite new for Mac but not for Windows.  And this is the simplest way to download and use Android based Applications in your MacBook or iMac. It'll provide more comfortability for you as it's not for development but for normal users.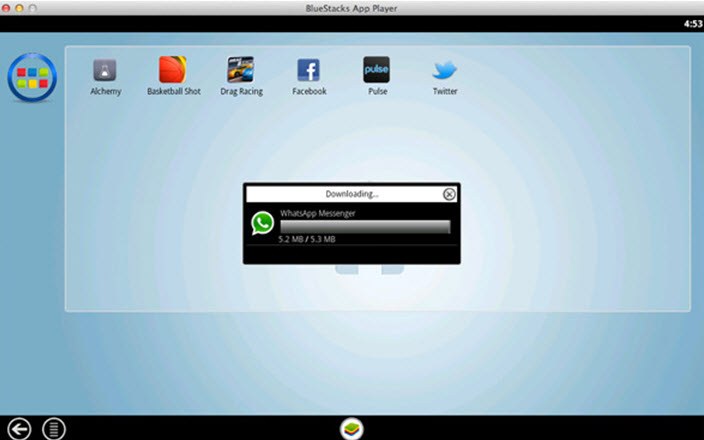 Do you use any other ways to run your favorite Android Application in your Mac based Device? Free feel to share it through comments.