Not very! Mobile device security has come a long way since Motorola made the first mobile phone. However, threats have evolved with the technology as well.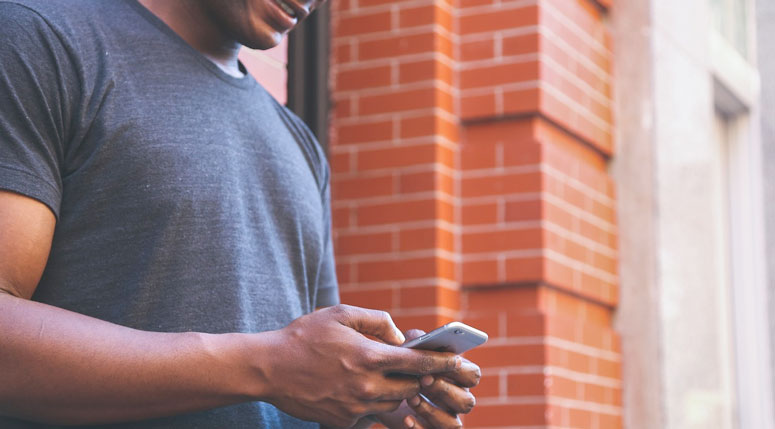 The more advanced mobile phones have gotten, so have malicious individuals and SMS spying solutions. Today, any electronic device can be infected with malware.
Such malware is used to siphon private information from all corners of the device, including your text messages on a smartphone.
What Makes SMS Messages Unsecure
Despite the popularity of SMS messaging today, little has been done to secure it. Here are several known deficiencies of SMS communications, which make it one of the most unsecure mediums of communication today.
1.   SMS Messages Aren't Encrypted
According to TechTarget, Encryption is the method by which information is converted into secret code to hide its true meaning. However, SMS messages are transmitted as you write them.
This means anyone with access and tools can read even private messages sent from your device. Critical information such as two-factor authentication codes can be stolen and used to access your accounts.
Mobile carriers and governments, and can also access your SMS communication logs without you knowing.
2.   SMS Messages Leak Metadata
Phone tracking experts at CellTrackingApps.com warn users that, when you send a text message, a lot of metadata goes with it. What's worse is that these can be accessed by malicious parties.
While the metadata may not include private elements such as the phone number of the sender and the recipient, other damaging information to the wrong audience is broadcasted openly.
Metadata can also be sold to third parties for analytics. Results of such analytics can be used for ad campaigns.
3.   SMS Messages Can Be Spoofed
SMS messages can be spoofed, meaning we can never fully trust the source. Sullivan from Marketingdive describes spoofing as the art of resetting SMS details to alter who the sender appears to be.
If you've ever received a text message from a random alphanumeric string, you have been a victim of spoofing.
Spoofed SMS can also be used to launch more sophisticated attacks on mobile devices. Some may be accompanied by links that contain malware.
How To Secure Your SMS Communications
1. Avoid Using SMS Communication
Unless you have the means to encrypt SMS messages, avoid using the technology for sensitive communication. This is the best way to prevent the loss of sensitive data. Also, every metadata that accompanies your sent messages opens you up to third-party access.
2. Use Secure Messaging Apps
You can keep your text message communication secure using apps that can encrypt it. These apps allow users to send encrypted messages, usually online. Messengers like Whatsapp, Signal, and Telegram provide users with end-to-end encryption.
Conclusion
SMS communication has remained relevant to date.  However,  it does not offer the critical security needed to safeguard your privacy today.
SMS communication offers no encryption, can be spoofed and broadcast your Metadata as well. This makes it risky and undesirable for sensitive communication.
If you must use text message communication, use messaging apps with end-to-end encryption. SMS communication today should be avoided until such a time its security concerns are addressed.