Are you using the Windows 8 or Windows 10 in your Personal Computer? But are you an Android lover as well? If you have the same answer 'YES' for both of these questions, you'll love reading this post because we are going to tell you how to run your favorite Android Apps in your Windows 8 or Windows 10 powered device. First, let me tell you about the need of running android apps in PC.  By running apps on PC before installing them into your device will definitely help you to get rid of some time-ruining applications as well as test and use your favorite but useful applications.
In my case, my Android device has a low internal memory, which further restricts me from installing apps. Therefore, when I saw a good application in Google Play Store, I am so eager to install it. However, when I think about my device's memory, I am simply helpless.  In this situation, I can run these apps on my PC first to use the application as well as to decide whether there is a need of installing this Application In my device.
The next use is an important one. You can make use of Android Apps in your PC itself. For example, you might be familiar with Flipboard, which is a very good Android application for combining your various sources of news and hence getting all your favorite content under one tap. Sadly, no software is currently available for PC with such features. So we can just run Flipboard in your PC and get its features through your usual internet connection. Another one is WhatsApp Messenger, you can be active in those friend groups on it from your computer. Therefore, running your android apps in Windows 8 or Windows 10 has multiple uses.
Now, let me tell you how you can run Android applications in your Windows 10 based PC in order to have these multiple uses mentioned above. We already had written ways to run android apps on windows PC. This is more detailed method.

At least some of you might have heard about this software because I have seen many of Facebook Groups promoting this software as a way for running Android applications in PC. Bluestacks simply allows Windows and Mac users to run Android-based Applications in their PC. Bluestacks lets you use the latest version of Android in it and it comes with a simple but user-friendly User Interface.  Installation and the usage of Bluestacks is very much simple as A,B,C.  After all, Bluestacks is a completely FREE software does it sound good?
A.     Download and Install Bluestacks for Windows From the official website: bluestacks.com
B.      Download and Install Your Favorite (Or Desired) Application from Google Play
C.      Just spend your time testing the Application.
Android SDK: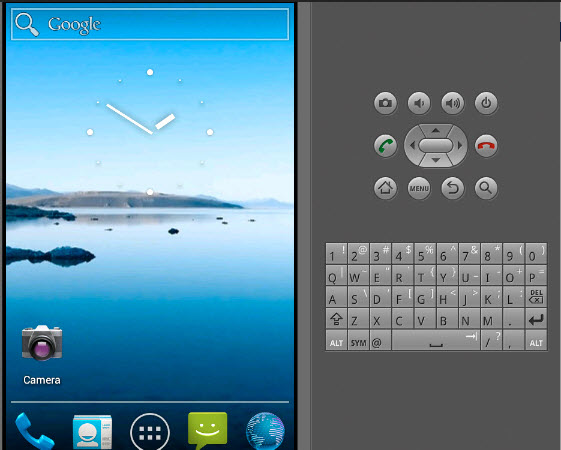 There is not a high amount of preference for this one. Android SDK is the official Android Developer Kit from Google and developed for Android developers. If you are going to test your apps through SDK, it will not be much comfortable.
You can download Android SDK From Here
 Set it up (Follow the steps)
 Start the simulator and using Google Play search for apps and install
Live Android

This feature is only possible with the help of virtual desktop software such as VMware. Live Android is a customized version of Android OS specially designed for x86 Architecture.  Apart from the two methods mentioned above, Live Android will provide you a desktop instead of a standard home screen. Still you are able to install applications in it.
Running On VMware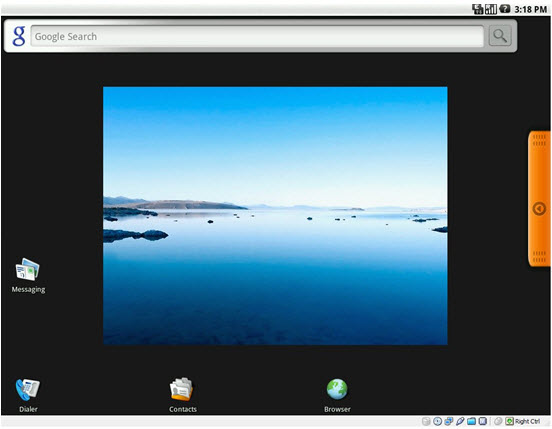 Download Live Android
Set up a new Virtual machine in VMware,
Install Live Android as a new Operating System.
Start Desktop, Download and install Applications using Google Play
Virtual Box: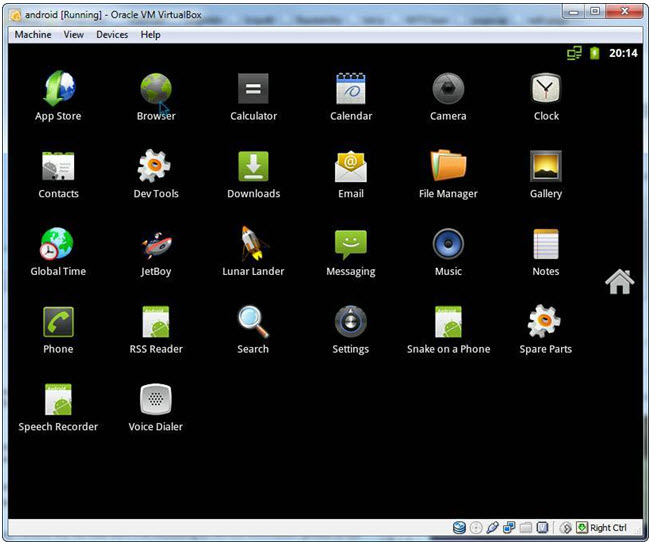 Virtual Box is similar to the VMware.  Virtual Box is Open source and more user-friendly than the VMware but it has some limitations as well.
Download Live Android
Set up a new Virtual machine in Virtual Box,
Install Live Android as a new Operating System.
Start Desktop, Download and install Applications using Google Play
Do you use any other ways to run Android Applications in your Windows 10 PC? Share its name in the comment section.