Google is pretty fast when it comes to implementing new technologies into their products and services. The same logic would make us believe that background playback — or picture-in-picture — was a part of YouTube for a long period of time. However, as things turn out, it's not the case.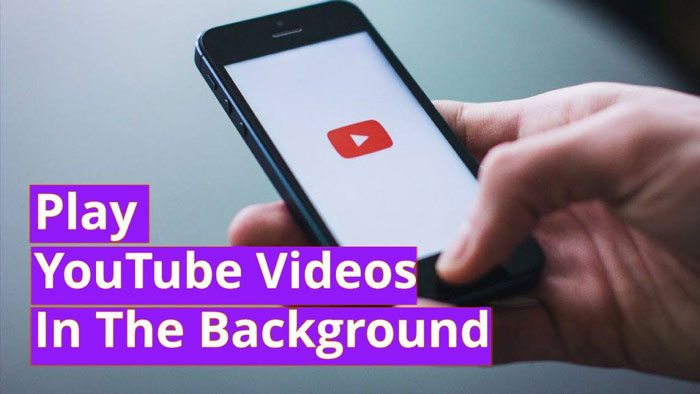 While it's true that Android received picture-in-picture support a while back, YouTube is still confusing. And, most people do not understand how they can YouTube in the background. The case is almost the same when it comes to iPhone as well, where Google doesn't have much control over the environment.
In this article, we have some solutions. We will be talking about a few ways to play YouTube in background on Android and iPhone. Do not worry, though. We will be listing out a number of methods here; if one does not working, another one will for sure.
How to Play YouTube in Background on Android
In case you didn't guess that yet, there are a number of ways to do this. You will find at least one of these to be working fine.
Method #1 YouTube Premium
Well, yeah. Subscribing to YouTube Premium brings background playback to the default YouTube app. Once you have subscribed to the Premium package, there is no need to do anything. Picture-in-picture view would be activated, and you can enjoy it straight away. Of course, YouTube premium comes at a cost and you have to pay an amount, every month.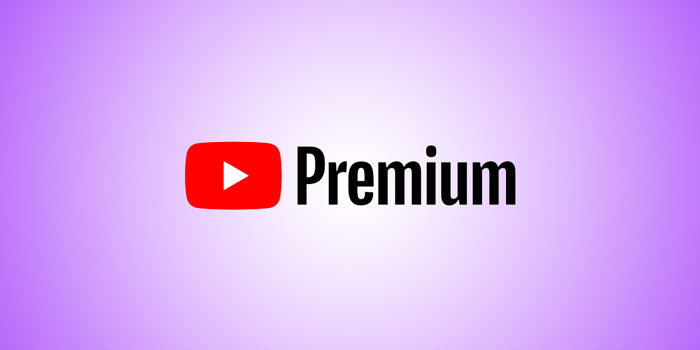 This is the easiest and most official way to play YouTube in background on Android. Because it uses the PiP-based feature in Android, there are fewer glitches too. That having said, it's the easiest option only if you've some money to spare. The last time we checked, not many people want to spend a few dollars a month for having background playback.
Method #2 YouTube Vanced
Well, this is the not-so-official way to play YouTube videos in background. It does not matter if you want to watch the video or not, YouTube Vanced will work pretty fine. Let us warn you ahead, it's an illegitimate app and you cannot download it from Play Store. So, if you want to enjoy background music playback in YouTube app without paying, you should take some risks.
Personally speaking, I have been using YouTube Vanced for some time and it's great. Once you have installed this app, you can have a number of features, including but not limited to background playback. For instance, it has a dedicated mode for music playback. When enabled, this mode will display the album art on your lock screen and offer music-based controls as well.
The installation process isn't that straightforward, and you have to follow some sub-steps.
Method #3 Via Chrome
Did you know that you can play YouTube videos in background via Google Chrome? Well, you can, and the whole process is super-cool as well. You just have to follow the steps.
You have to open Google Chrome on your Android smartphone. Make sure that you are running the latest version of the browser.
Now, open youtube.com in a tab and wait until it's loaded.
You have to go to the context menu and Request Desktop Site.
Once the desktop site is loaded, you can click on the video that you would like to play. This process is going to take seconds.
Open the video and once it starts playing, press the home button.
That's it. At this point, the video should start playing in the background. You will also be able to find a mini-player in the notification area and you can control stuff from there.
This is a great way to control music playback on YouTube. The only limitation is that you need to keep Chrome running for this, and considering the amount of RAM that Chrome eats, it's a bummer.
Also Read: How to Improve Battery Life of Android Phone
How to Play YouTube in Background on iOS
To be frank, iOS does not allow many options when compared to Android. For instance, we couldn't find any app that allows picture-in-picture mode on iOS.
Method #1 YouTube Premium
We don't want to repeat things here.
If you have subscribed to YouTube Premium, you can avail background playback on iOS as well. This works quite smoothly, and you would not encounter any issues.
One thing to be noted here is that YouTube Premium does not support picture-in-picture mode, unlike what we saw in the case of Android.
Once again, the limitation here is that you have to pay a monthly amount here. If you own multiple devices, however, paying a few dollars for the subscription doesn't seem to be a bad decision.
Method #2 Via Safari
Just like Chrome, Safari too had introduced background playback into the various platforms. You will have to follow the steps if you want to use that feature for playing YouTube in the background.
You have to open Safari on your iPhone and visit youtube.com
Once you are in the website, you can go to the context options and Request Desktop Site.
Wait until the desktop site is loaded and start playing the video you want to play.
Now, hit the home button and the iPhone will take you back to the home screen.
That is all. The video would be playing in background and you can do something else while listening to music. This is not completely flawless, though. On the same note, you can use some other web browsers like Opera and Dolphin to enable background play of YouTube. We, however, always prefer sticking onto Safari.
By the way, if you just want to play music on YouTube on background, you can also install YouTube Music. But, that too is a premium service.
The Bottom Line
Apparently, these are the available options when you want to play YouTube videos in background. As you've seen, there are better options in Android when compared to iOS, but that's just it. So, which method do you use? Do let us know.