In 2023, over 120 million mobile access credentials will be downloaded as more businesses migrate to mobile-first access control systems. Are you considering making the switch to more convenient access control technology?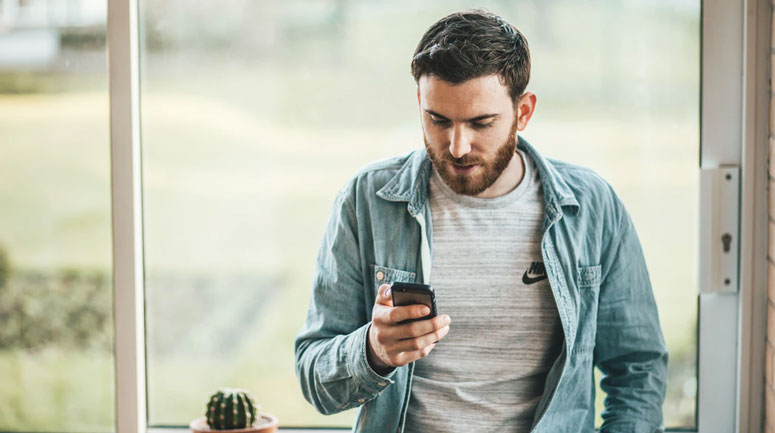 Keep reading as we outline and discuss the many benefits of switching to door access systems – don't miss out on learning about the latest security technology innovations.
Upgrading Traditional Security Access
If you're considering implementing mobile-first access control technology for your business, you need to know how it operates and why it improves existing systems.
In a typical access control system, users enter the building with keycards and fobs given to them by the business's security team. This system presents a few disadvantages, both for the employee and the company:
If the employee loses their keycard or fob, they will need to wait for a replacement to enter the building without assistance, which could hinder productivity.
The company must cover the replacement expense when an employee loses a keycard. These costs can accrue and become expensive over time.
It can take longer to onboard new employees, as they may need to wait for a new keycard or fob to be created.
These issues are resolved with mobile access credentials. With a mobile-first access control system, the building user can download access credentials to their mobile device. They can do this in a matter of minutes and will not need to wait for a new keycard or fob to be created. Similarly, employees can simply download their credentials to a new device if they lose their device.
The company can eliminate the costs associated with keycard and fob replacement, streamlining security expenses.
Convenient Management
A mobile-first access control system is a cloud-based access control system. You can manage security from anywhere using a browser or cloud-based control center.
Cloud-based access control technologies provide more convenient security management in the following ways:
Security permissions management – your security team can revoke access credentials easily from anywhere when a mobile credential is reported lost or stolen, preventing a break in using these credentials. Similarly, they can avoid a security breach from an ex-employee by revoking their credentials when they leave the company.
HR integration – with a cloud-based security system, you gain the advantage of open API integrations. You can automate security onboarding and offboarding by integrating access control management systems with your HR database. When an employee's employment status changes, this will automatically update their access permissions – allowing them to access more resources or revoke their building access.
Cloud-based security technologies permit automation and integrations that enhance the convenience and efficiency of security management processes.
Remote Security Operation
With mobile-first security, you can implement remote security operations using mobile applications, browser-based applications, and cloud-based control centers.
Here are some of the advantages of remote security operations:
Remote locking and unlocking – your security team can check the status of door locks from anywhere and remotely lock or unlock them to protect the building and allow entry for visitors.
Remote visibility – your security team can view access logs live from anywhere, viewing who has entered your building.
Security alerts – with mobile security management, your security team can receive alerts based on security triggers from anywhere on their mobile devices, allowing them to act and respond quickly.
If you're looking to improve agility for security operations, you can count on mobile security management to make security response procedures begin in the blink of an eye.
More Hygiene For Daily Building Operations
When users enter a building using mobile credentials, they don't need to press a button or enter a pin. They don't even need to take their mobile devices from their pockets. They need only wave their hand over the access reader's motion sensor, triggering remote communication with their mobile devices. The access reader uses three modes of communication – BlueTooth, WiFi, and cellular – to permit entry on the first attempt.
By eliminating the need to touch commonly used surfaces, mobile access control provides much sought-after hygienic security technology for those improving their health and safety measures in light of the pandemic. Users do not need to worry about using common touchpoints to enter the building, which can quickly become harbingers for germs.
Summary
If you're looking for the latest innovation in the security sphere, you should be turning to mobile access control. It provides convenient touchless entry, facilitates agile security, and enables remote management of security tools. When building your security strategy, keep mobile access control in mind.