Android has become so popular that hackers started targeting the platform to attack many people. The statistics tell the operating system has seen a significant spike in hacking attempts in 2022. So, it's crucial for you to know how to fix a hacked Android phone.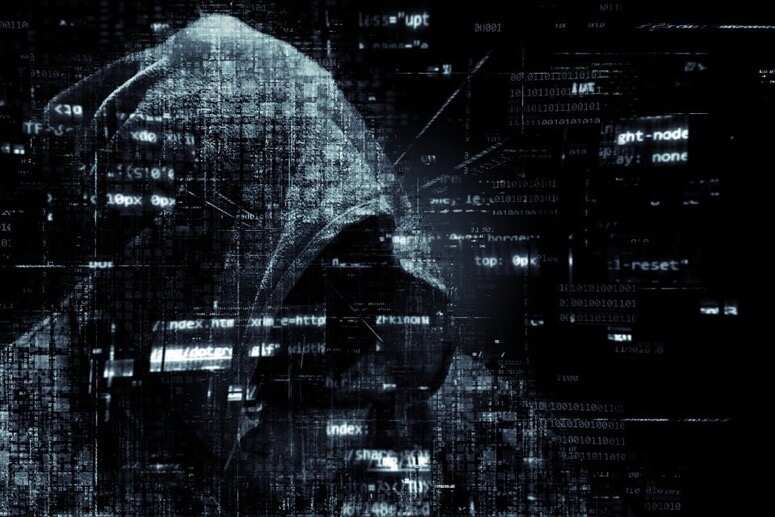 Gone were the days when cyber attacks targeted computers only. In this article, we will tell you ways to rescue a hacked phone. Moreover, you will also know how to identity a hacking attempt.
How to Fix a Hacked Android Phone?
You can try to save a hacked phone by removing suspicious apps. Plus, you should also delete files that you never know existed (not system files). And, do not forget to remove administrator access for unknown applications. These are a few solutions you can try. We will give you some more below.
Also Read:-
Reboot Your Phone
As we always say, the solution to a complicated problem may be simple. Sometimes, you can just reboot the phone to evade a hacking attempt. On most phones, you get the reboot option just by long-pressing the power button.
Uninstall Suspicious Applications
We recommend you pick apps from Play Store. Of course, there are some cool third-party apps. Unless you know what you are going to get, do not install applications from outside the official store.
So, how do you uninstall an application?
Pick up your phone and open its Settings.
Go to Apps and notifications>> See all apps.
You will get a list of all the applications installed on the phone. Go through them with maximum attention.
When you see something suspicious, tap on it and select Uninstall.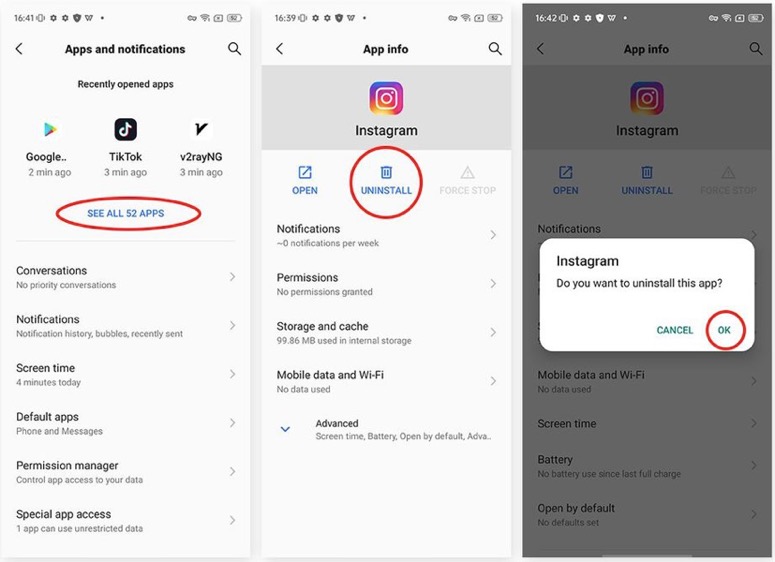 There you go! You can follow the same method for any app.
Remove Administrator Access for Unknown Apps
Administrator access gives an app some advanced privileges. And, it's not going to end up good if those privileges are handed over to malicious applications. Here, we are going to check the apps with administrator access to fix a hacked android phone.
Go to Settings.
Follow Security & Lock Screen>> Device admin apps.
You will see the list of applications with this privilege. Make sure you know all of them. Don't hesitate to turn off this feature for unknown apps.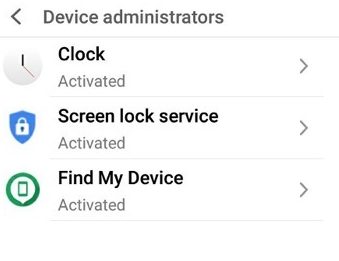 Do the issues still persist? Let's give you another solution.
Delete Fishy Files
You may have tens of thousands of files on your phone. For the same reason, going through each to stumble upon fishy ones is not an intelligent idea.
Hence, we are only going to check the Data folder inside the Android directory. You will see many folders with the package name of the app as the label. Try to read them all. If you think something is fishy, delete it right away. You can use either the default or a third-party file manager.
Disable Call Forwarding
Call forwarding is a classic case of hacking. It simply refers to redirecting the call to another number. By doing so, hackers can get your personal information.
To disable call forwarding,
Open Phone or the Dialer app and tap on the three dots (most probably located in the top-right corner).
Now, look for Call Settings.
You can now see the Call forwarding option. Open it up.
There are four options; Always forward, When busy, When unanswered, and When unreachable. Make sure all those are turned off.
In case you happened to have two SIMs inside the device, do the same for the second connection as well.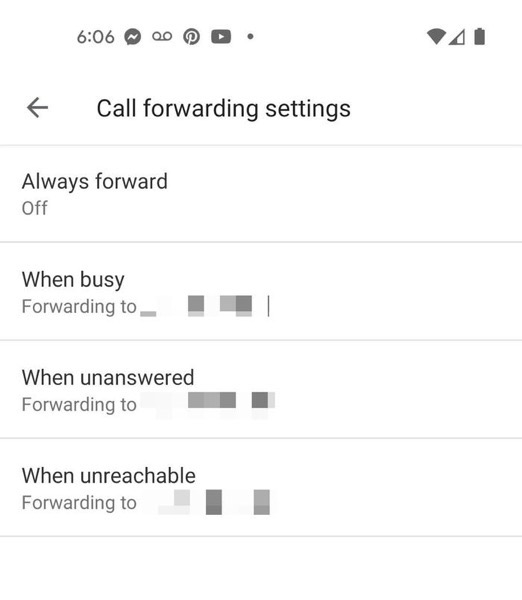 That's it! No one is going to take the calls you get from now on.
Delete the Device Cache
Cache files, albeit helpful, sometimes become villains. By clearing the device cache, you won't see irritating popups or other hacking-related symptoms.
Turn off the phone.
Press the volume up and power button at the same time until you see an Android logo.
What you get is the recovery screen. Use the volume keys and power button to select the Wipe cache partition.
Once you make the selection, wait some time for the process to finish.
Then, restart the phone.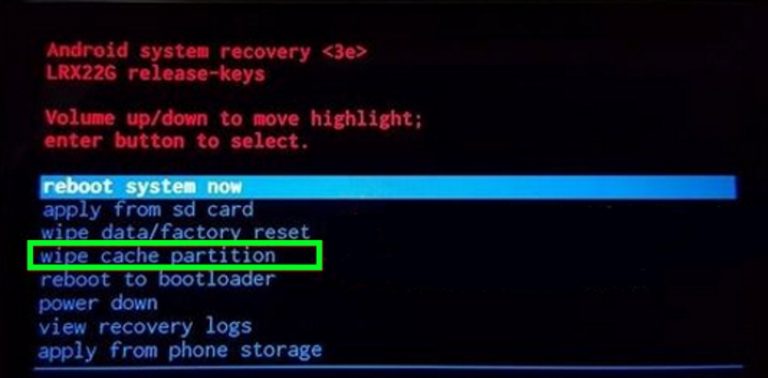 Chances are high for the irregularities in the phone to go away.
Factory Reset Android
As a final solution to 'how to fix a hacked phone', we have got factory resetting. We are not going the recovery way. Hence, you can choose whether or not the data is deleted.
Go to Settings>> Reset options.
You will see multiple options there. Opt for Delete all data (factory reset).
On the next screen, you get a toggle, Erase internal storage. On turning this off, you can preserve the data.
Then, Tap on Erase all data button.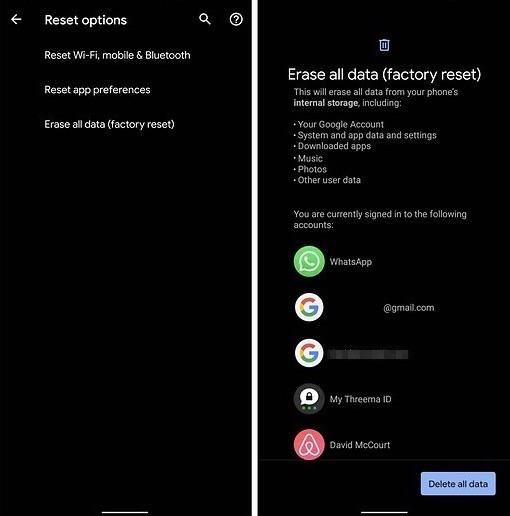 Hurray! The process will take some time as the system has to return to the initial state when you bought the phone. 
Caution:- The steps that we shared are not the same on all phones. They may vary from manufacturer to manufacturer.
How to Know if Your Phone is Hacked?
When your phone is hacked, there are some common symptoms. We don't say they are the only ways to identify a hacking attempt.
You must check your data usage every now and then. When the usage surge up in an unusual manager, you should understand that something is brewing.
Popups may not steal your personal data, but let's admit, it's irritating. You should know that it's a sign of hacking or simply the injection of adware.
You know your phone has enough resources to run smoothly. Still, you face performance issues. If that's the case, your phone may be hacked.
From time to time, go to Settings>> Apps and notifications>> See all apps. Wander through the list. Can you see anything suspicious? The addition of unknown apps (ones that you don't remember installing) is the symptom of a hacked phone.
Frequently Asked Questions
Can a hacked phone be fixed?
Of course, you can try uninstalling unknown apps, deleting suspicious files, and removing the admin access of dubious apps. For more solutions, scroll up a bit.
What happens if your Android phone is hacked?
When your Android phone is hacked, it will behave in a weird way. You will see a sudden surge in data usage. Sometimes, performance hiccups occur. Moreover, you will also experience call forwarding.
Can you Unhack a phone?
Yes, you can. We have shared more than half a dozen solutions above. Make sure you lean onto factory resetting only when the rest don't work.
What is the first thing you do when you get hacked?
Turn off your WiFi and mobile data. If possible, remove the SIM card. By blocking the network access, you can ensure the hacker doesn't receive your personal data.
What to do if an Android phone is hacked?
We have already shared with you the solutions. You must check out the list of apps and remove the suspicious ones. Open the file manager and delete doubtful files if there are any.
Also Read:-
Conclusion
That's it! You know how to fix a hacked Android phone, don't you? To stay away from hacking attempts, do not visit sites that distribute pirated apps or programs. And, stay away from third-party applications unless you know what you get.