Social media has been changing ever since the eruption of Facebook. The new generation prefers Instagram to Facebook and for the same reason, they are looking for tricks like hiding posts from people.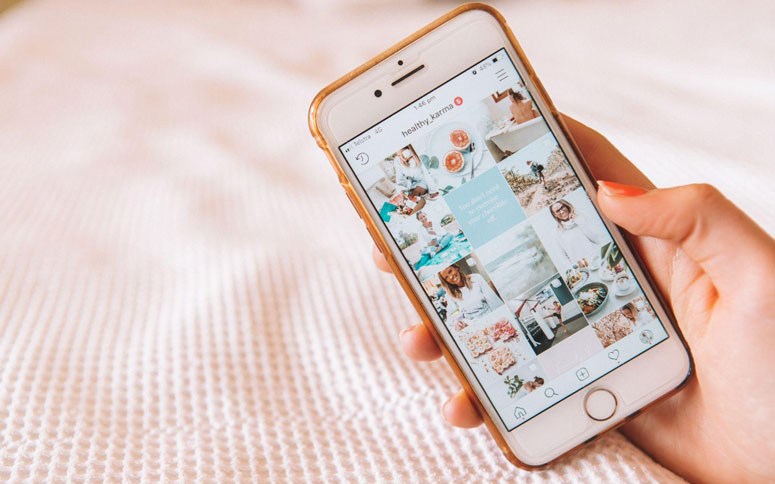 So, we are going to help you put an end to the question of how to hide posts from someone on Instagram. Not all the time do we want the entire world to know what we are doing on social media. That's where the importance of selective posting kicks in.
Also Read:
How to Hide Posts from Someone on Instagram?
Social media is a double-sided sword. Many people use the medium to stalk others. If you know who stalks you, it's just a matter of a few seconds to disable their access to your posts.
● Make Your Account Private
Is the person following you? When he/she follows you, this method won't work. The person whose access you want to block should not be your follower.
Open the Instagram app and click on the DP. Then tap on the Settings icon. You will get a few options, among which Privacy should be your pick. Below Account privacy, right next to Private account you will see a toggle. Don't forget to turn it on.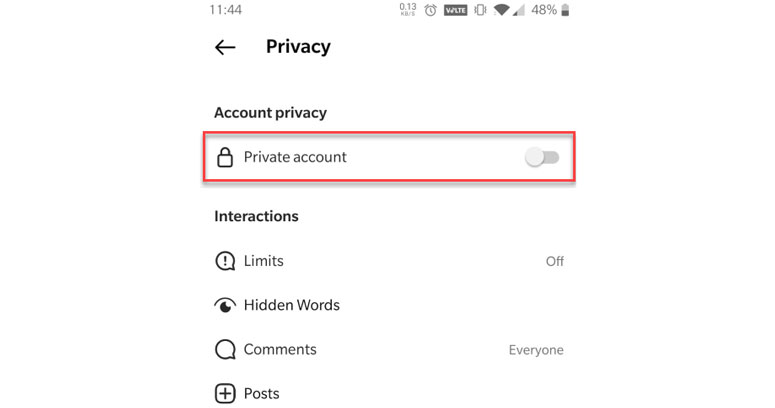 From now on, he/she won't see your posts or stories. When trying to access your account, they will only see your small DP, name, and number of followers.
● Hide Your Stories
You may not want to block their complete access. Sometimes, we just want some people to not look at our stories. What can you do if that's the case? Well, you can select who can view your stories.
Quoting the official Instagram help center, you have to open the app and tap on your profile picture. Then, click on the three-stripes button on the top right. Follow Settings>> Privacy>> Story. Right next to Hide Story From, you have to enter the number of people whose access you want to disable. Then, select the profiles of them.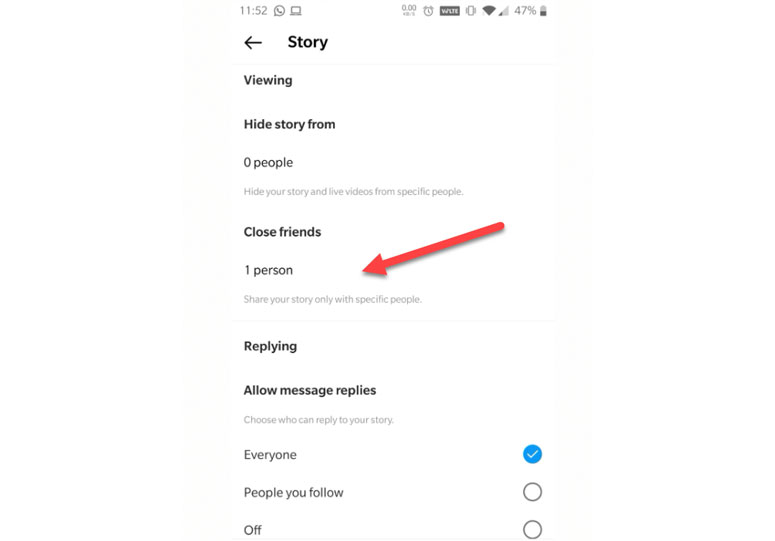 There you go. Those you just selected won't get to see your story updates. When you want to revoke the access, follow the same steps and deselect them in the final step.
● Block Them
We hope you know about this feature. Right from the entrance of social media, this term has been creating buzz around the web. When you block someone, they can't see your posts, stories, or anything else. You can still visit their profile.
Blocking someone on Instagram is a walk in the park. Open the app and search for the person. Right next to their name, you see a three-dots button. Clicking on the same will open up a new menu, in which you should select Block. It will ask you once again to confirm your selection.
That's it. Isn't it easy? If the person you just blocked is a social media geek, he/she will eventually realise what you have done.
Oh, you don't want to block him/ her? What about restriction? The process is almost the same except for the last step, where you must select Restrict.
What happens when you restrict someone on Instagram?
They won't be able to see when you're online or if you've read their messages.
Their new comments on your posts will only be visible to that person, and you can choose to see the comment by tapping See comment. If you want others to be able to see their comment, you can tap Approve, then tap Approve to confirm, or you can delete it or ignore it.
You won't receive any notifications for future comments from that person.
● Add People to Close Friends and Share only with Them
You know what? Instagram lets us add people to a group called close friends. And, when you share something on your story, you can block the random access and made it visible to close friends only.
How do you add your friends to the list? Well, open the app and tap on your profile picture at the bottom of the page. Open the menu to go with Close Friends. You can use the '+' button to add people to this list.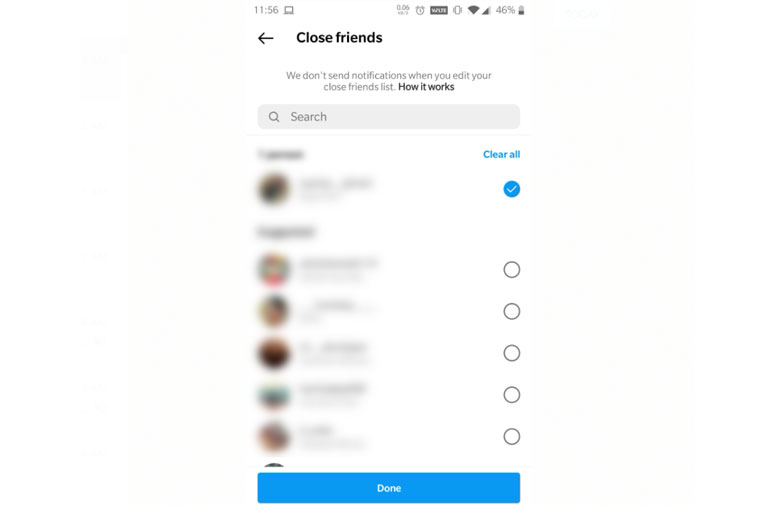 Then when you share a story, you will get an option to choose this list once you finish selecting filters. Don't forget to add all your closed ones to this list. Or else, they won't be able to see your story.
● Fact Check:- Can You Hide Posts from Someone on Instagram by Muting them?
We could see many websites saying you can. They all talk about hiding our posts from people by muting them on the platform. We have done it many times and we even dug up the official page about muting. Neither of them justified the online articles.
You can't hide posts from someone on Instagram just by muting them. Do not go with this method. When you mute someone, we won't see their posts on our feed, not vice versa. We hope you understood.
Conclusion
So yeah, you have got enough methods to hide posts on Instagram from a selected number of accounts. Do you know any other tricks to do the same? Don't hesitate to leave a comment below. We will go through the steps and update the article if they work. As far as we know, Instagram doesn't have a direct way to hide posts at this moment.