Launched in 2010, Instagram became the favourite online space for people to hang out. Maybe you are that person who loves Instagram, not Facebook. And now, you are now looking for one of the best Instagram Story viewers to pry on someone anonymously, aren't you?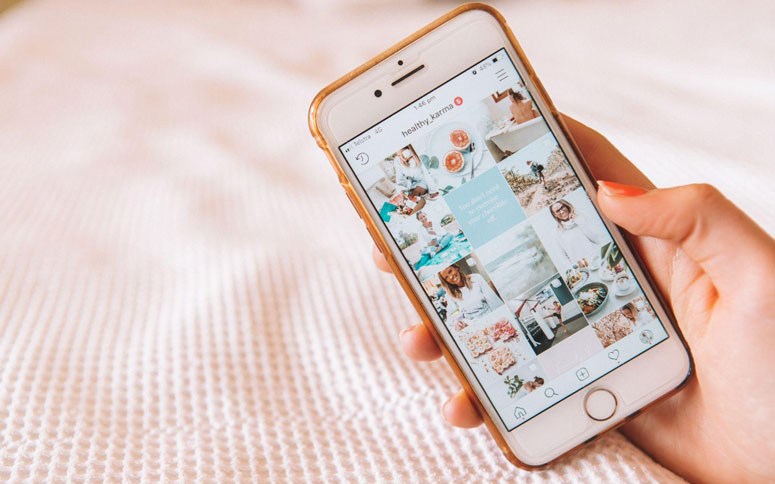 You know a Story stays on the platform for 24 hours. When someone sees it, the creator can see his/her name in a list. We are trying to bypass the listing to get a chance to peep into the Story. Is there a way, you wonder! Yeah, there are plenty. And that's exactly what we are going to look at.
Also Read:
Instagram Story Viewers Anonymous
You will see twelve solutions to see Instagram Stories without worrying about the other person getting to know about it. Also, we have included a few mobile apps in case you are interested in them.
No annoying ads, no popups, no captchas. You just get what you want. We have gone through many similar services and couldn't find a free one as perfect as this. The process is quite simple.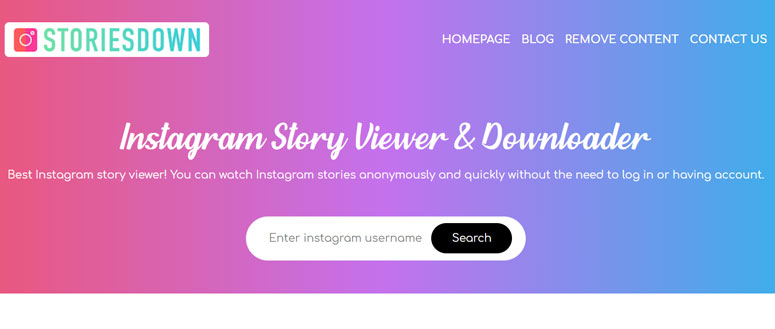 First, you have to visit the site, enter the username, and the site will display all the Stories live at the moment and even the published posts. The person on the other hand will never know you are stalking them. So, what are you waiting for? Just use the link given above.
Similar to StoriesDown, Anon IG Viewer is another website you can use to see Instagram Stories and still stay anonymous. It offers no fuss and no annoyance. You can just get straight into the business. Make sure the account you are prying on is public.

The first time we used this site, it didn't show any Stories for an account, on which we knew there were a couple. A simple reload solved the issue. Along with the Stories, you can also see all the posts published by an account.
The previous ones are two websites. What we have got here is a browser extension to view Instagram Stories without people knowing. Having more than sixty thousand users is an indication that it works (unless you use Chrome or Edge, of course).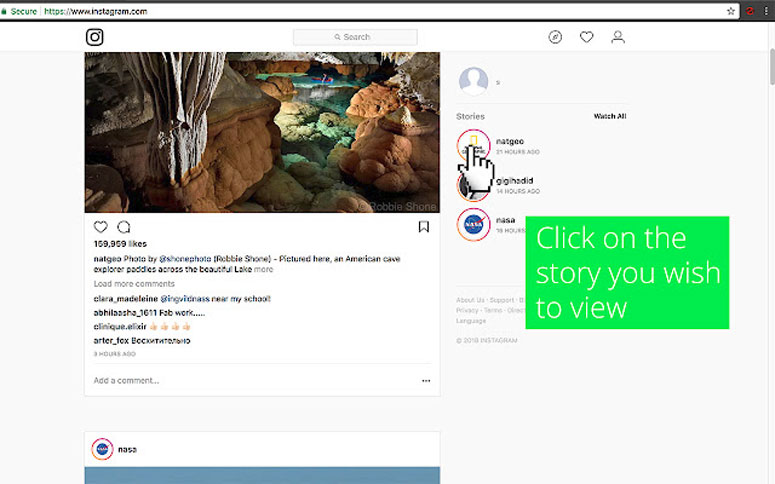 What do you have to do? Well, first you have to visit the listing and install the extension. And when you decide to see a Story, which you don't want to be recorded, you will have to press the extension button to keep it red. If you see green, it means your view is being recorded.
What if you just don't want to see the Stories, but download them? StoriesIG helps you do just that. You can see and download Stories just like you visit a website. Similar to the first two websites given here, what you need here also is the username.

You will have to put up with advertisements on this platform. We assure you, they are not annoying and you will never get pop-ups. Apart from the posts and Stories, you can also view and download IGTV videos as well. Isn't it cool?
Sometimes you want to see a Story or download it and some other times, you want to see the posts or maybe download the latest profile picture. For whatever reason you do all those, won't it be awesome to have a single platform with all these features?

For Stories, you have to enter the username first. Then the site will show you all the available Stories. You can either view or download them. Even if you are looking for highlights of a particular account, Instasaved has got your back.
So, the next one in our list of best anonymous Instagram Story viewers is Apkun. The mode of working is pretty much similar to the other solutions mentioned here. You just have to enter the username, choose Stories, and view or download them.

In spite of Stories, you can also see reels and regular posts as well. We don't think the interface of this website is going to confuse you. In any case, all the five viewers (we shared above) didn't satisfy you, give this a try.
You know a mobile browser is as powerful as one used on computers these days. So, using the websites we have shared is not going to be a hassle for you. Oh, you want an app? Well, here you go.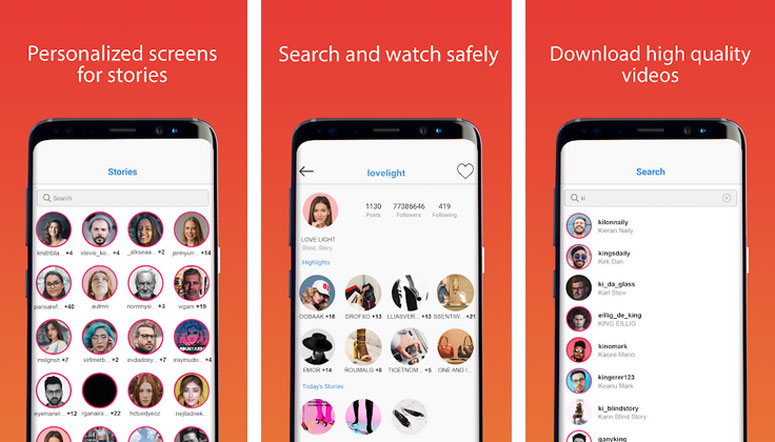 BlindStory, as the name suggests, gives you an option to view Instagram Stories without the content creator knowing anything about it. Even though a free version is available, you will have to spend some pennies to unleash its full potential.
Do you mind a couple of banner ads? Unless the ads don't hinder the whole browsing experience, one shouldn't pay heed to them. Or at least, that's what we think. InstagramSave is another easy-to-use Instagram Story viewer.

What else can you do with it? You can download photos, videos, highlights, and even IGTV videos. Just like Instasaved, this one is a one-stop place for those who want to see and download content from Instagram without anyone getting to know about it.
The name may confuse you. Don't worry, you can view Stories of pretty much any public Instagram account with this application. We have already shared with you an Android app, so this time, one for iPhone.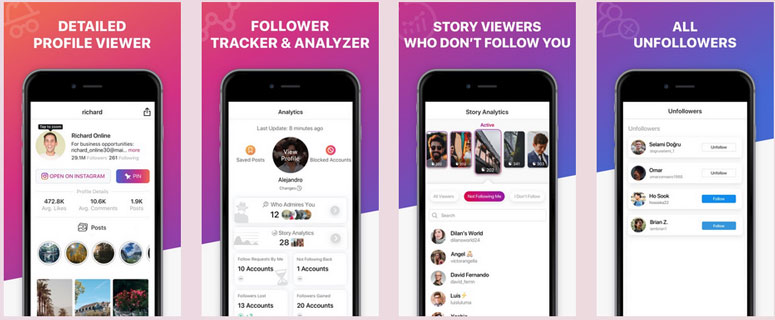 Of course, you can view Stories. And, you can also get a follower tracker and analyser. When someone sees your Story, who isn't your follower, this app can highlight the same (after all, you are not the only stalker on the internet, are you?).
Here comes yet another Instagram Story viewer anonymous. Before you jump into it, we want to warn you about the ads. Even though it doesn't have any popups, you may accidentally click on ads because they are everywhere.

The mode of working is pretty much the same. You just insert a username, choose to go for Stories, and view them. Not just the Stories, you can view all the posts with their captions. So yeah, no captchas and unwanted animations.
Are you looking for anonymous Instagram Story viewer apps? We have got one here. Available for Android on Google Play Store, it helps you save Stories, not just view them. Moreover, you can also repost the same to your account.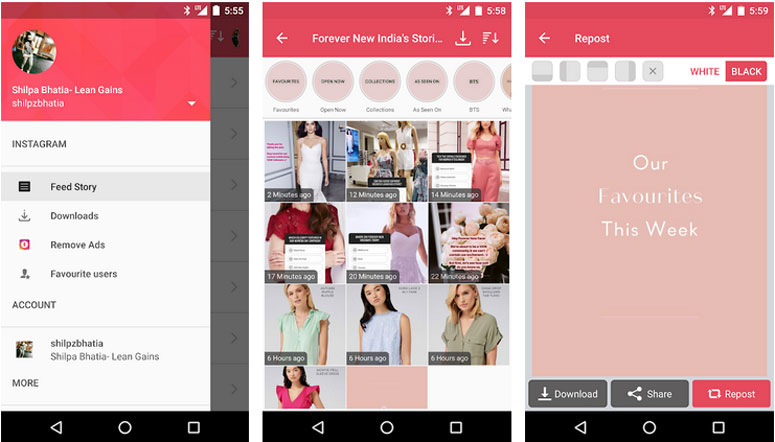 When you stumble upon an account with awesome Stories, Story Saver for Instagram helps you add it to your favourites so that you will always have shortcut access. For getting an ad-free experience, you will have to go for an in-app purchase.
All the services in this list help you watch Instagram Stories anonymously. So to conclude, we have got MyStalk. As we have warned you about GreatFon, this one also isn't going to give you a pleasant experience when it comes to advertisements.

Don't worry, it just gets the job done. Enter the username and sit back. MyStalk will grab all the live Stories before you. View or download them. Guess what? Not just the Stories available at the moment, it can also show you age-old ones that disappeared as well.
Frequently Asked Questions
● How long are Instagram Stories?
You don't have to worry about the length of an Instagram story if it's an image. When it's a video, it should not be more than 15 seconds. In case it goes beyond the allowed limit, you can always split them into multiple clips.
● Is there a way to see Instagram Stories without using an Instagram Story viewer?
On a superficial look, you won't find any way. However, you can always keep a backup account. Do not follow anyone and have no known followers. Use it only for viewing Stories. That way, you can view stories, stay anonymous, and you don't have to use an Instagram Story viewer.
Parting Words
Trust us, finding the best Instagram Story viewers was a tiresome job. We could find some lists on the web. When we tried the services available there, most of them didn't work. One even showed explicit images as stories (which wasn't the case at all). So, we grabbed the first-hand experiences with these sites and apps to craft the article. Don't forget to share this with your friends. And if you use another Story viewer, take a few seconds to leave a comment below.