One of the things you could not have imagined doing in 2010 is maintaining your website using an Android smartphone. Although most of us don't want to, we can do that now. In fact, there are some cool Android apps that let you get this job done. Suppose you are on the run and your client wants to make a slight change to the website content. Instead of opening up the laptop, you can do this from your Android phone and all you need is a decent FTP client. Of course, you would need an HTML editor for Android as well, but that's a latter need.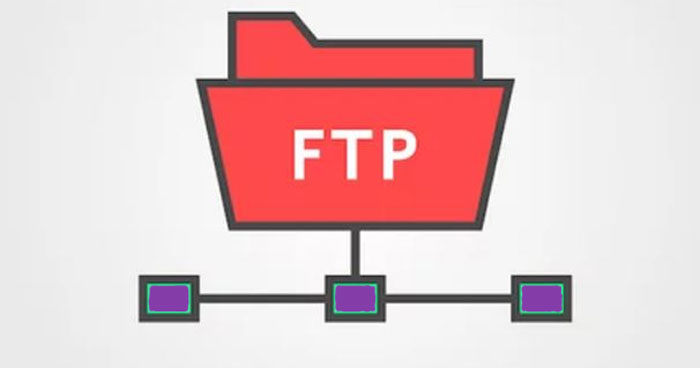 About Android FTP Clients
It may not surprise you that Android can access FTP protocol, right? So, Android FTP clients help you when it comes to accessing the content in an FTP server. You will need the right credentials for logging in and you will be able to see the available files and directories. The best part? You can upload and download files. So, in a situation like the one we mentioned above, you will be able to download the HTML file, edit the code and upload it back to the server. And today, we have listed the best five FPT clients for Android in 2020.
AndFTP, which is apparently a short form for Android FTP, is a great option when you need a functional and reliable FTP client for Android. Sure, it does not boast the best designs or the most modern UI. But, if you've some experience with FTP server, you know that you don't need those. Instead, however, it offers a rather direct way to deal with files.
The developers made this FTP client long way back and that ensures some kind of compatibility. You will be able to use AndFTP on almost every Android device currently in use. On the brighter side, the app is free to use and offers support for almost all the popular protocols. It's also good that you don't need an additional course to get started with AndFTP.
FTP Server is another easy-to-use FTP client you can use for Android. This app is also noted for the intuitive User Interface among other things. The best part is that the tool is pretty new and it has support for multiple FTP users. You can possibly use the app for managing your website in a fully-fledged manner, which is pretty great to begin with.
There are so many features to talk about, such as the support for active and passive modes and the ability to use different network interfaces. There are also some automation features that give you convenience in the best form. At the end of the day, you have a clean tool that you can depend on while transferring data to and from.
 
 

You can count on Turbo FTP Client if you are looking for something free and effective. A completely free app to use, the developers have done a great job in the intuitive design. It offers support for FTP and SFTP, and that does a great job in enhancing the usability. This app works well on both Android smartphones as well as tablet computers.
Another thing we loved in Turbo FTP Client is that you can have more features if you have a rooted phone. Even without that, you can keep the app on the SD card for other purposes. Unlike most of the apps that you see in these lists, Turbo FTP Client is regularly updated and maintained. This ensures a certain level of safety when you think about it.
Another old-but-gold app you can find on the Play Store, FTPCafe is a great choice if you need something that is still functional. Just like the first app we have listed, this one does not want you to learn anything new to master the purpose. Instead, you can focus on the right parts, such as the support for so many protocols and authentication options.
While we think the UI of FTPCafe could have improved, the job is done quite cleanly. Resume-support is an amazing feature since you don't have to worry about internet shutdowns or data loss. Altogether, FTPCafe is a great shot for most people if you can deal with the rudimentary UI.
Web Tools: FPT, SSH, HTTP is quite different from the other products we have listed above. Instead of being a dedicated FTP client, this is a complete toolkit for taking care of your website. Included in the package is a super-easy way to control your files and monitor the network. The best part is that you will be able to use it for both FTP and SFTP.
You even get an SSH client for advanced productivity. You should check out Web Tools: FPT, SSH, HTTP if you are looking for the best experience in town. We are pretty sure that you will use most of the tools that you can find in the package. And, by far, this is the best FTP client you can find on Android, despite being not so popular.
Have you used any better FTP clients for Android before? Do let us know through your comments below.