Aren't you ready to buy a new smartphone but want to enjoy all the same features as the owners of the latest smartphone models? It is possible! You can reboot some features of your smartphone for free. How to do this?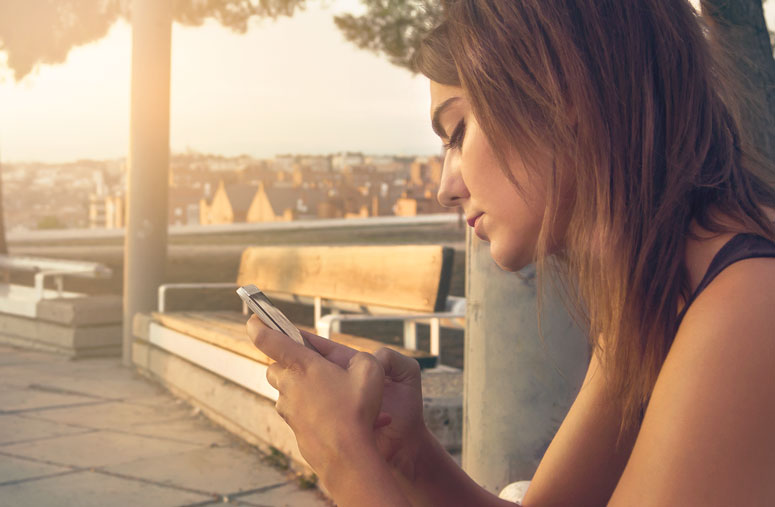 With the help of some useful apps, this task becomes quite real. All you have to do is just install some cool apps and take your smartphone to the next level. Where to find such apps? Below you will find a list of the best solutions that will turn your smartphone into a more powerful solution.
Top Apps That Will Help You To Modernize Your Smartphone
So, what do you need to customize your smartphone? A bit of your time and the right apps are enough for this goal. By the way, you can always turn to online experts who can help you solve some problems with your Samsung smartphone or any other device. Hence, let's get back to the top apps that can help you to take your phone to the next level. Check out the best solutions that will help you in this matter.
Dove Icon Pack
Looking for a solution to optimize your Android home screen? It is possible to personalize your screen using an app such as Dove Icon Pack. If your smartphone offers you only a few themes that do not differ much from each other, then this tool is ready to please you with more than 3000 icons.
By the way, there are many designs here that are similar to the design from Apple. So this is a good option for those who want something modern with simple solutions. Another advantage of the app is that you can get your own personalized icon. Moreover, this opportunity is provided to you free of charge. So, you can get many interesting options here.
WalliPop
Would you like to receive interesting solutions in the context of wallpapers? Standard offers have long been boring, and with the help of an app like WalliPop you can get aesthetic satisfaction.
Here you will find an impressive library of high-quality HD wallpapers as well as a wide range of cool backgrounds. There are many interesting solutions with an emphasis on minimalism and modern design trends. So this is a good way to quickly update your smartphone with a few clicks and get a modern solution.
Zedge
If you need an all-in-one app for wallpapers, ringtones, notifications, and even alarm tone options, then this is the one for you. Here you will find an incredible amount of options to customize the most basic settings of your smartphone. By the way, the app offers to customize your smartphone taking into account the holidays, as it offers seasonal themes.
Zedge Premium offers premium content at a reasonable price. You also view ads or complete surveys to earn Zedge credits. So, Zedge is the most popular tool that does its job reliably and also offers a wide library of options that will help you to customize your device.
Google Camera
Want to improve your camera performance? This app will be a great solution for Android owners. At the very least, what you can get from this tool is a noticeable improvement in photo quality. There are options for shooting in RAW format, HDR + mode, and night mode. There are also many advanced features for those who understand something in photography at a professional level.
Owners of Samsung smartphones will be able to use this app without any problems. The tool is also supported by many Android smartphones. So this is a good chance to easily improve your camera and take quality photos.
Google Assistant
If you're looking for an efficient solution to control your smartphone, this is the one for you. It supports most Android phones, and all you need to do is download the app and run it. The virtual assistant will answer all questions and also supports different commands. You can control the brightness, ask a question, and it can even solve simple math tasks. As you understand, this is not the whole list of opportunities that you can get.
By the way, today, this app comes by default in many new smartphones. Therefore, do not miss the opportunity to test this app even if you do not own the latest smartphone models.
Dingless
Do you often watch your favorite video content on your smartphone? Tired of notifications interrupting your video? This situation can occur in the following two scenarios. That is, the video playback stops, or the sound is muted for a few seconds. Wouldn't it be great to have an app that silences notifications when it's not needed?
Dingless, as its name suggests, makes notification sounds less annoying when you're using a certain app. As you understand, you can set such a feature for a certain app that you will define. Therefore, this tool will deliver the most comfortable viewing experience.
Couchgram, Call & App Lock
Couchgram has many features such as app lock, privacy screen filter, or hide caller ID. But the feature that makes it unusual is the incoming call blocking. Yes, the Couchgram app allows you to password-protect incoming calls so that if your phone falls into the wrong hands, an intruder cannot answer the call. Incoming calls can be protected with a password, number, or a special lock arrow.
By the way, the app can be useful for parents who want to protect their phones from curious kids. This app also has many other settings, such as unlocking with a fingerprint or using a blocking mode for unknown numbers, and so on. Therefore, you can customize the security features to your liking.
Wrapping Up
So, what about updating your device? As you see, all you have to do is test these apps in action. With these useful apps, you can improve some of the features of your smartphone. Download the apps and test them. This is a good way to take your phone to the next level.