There is nothing more exciting than unveiling new gadgets from their boxes and tinkering with them. But your happiness is cut short if there appears a sudden issue with your new gadget and have to find the warranty details to either repair or replace it.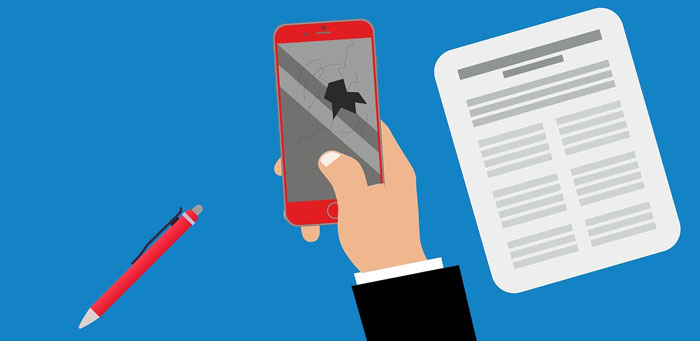 Once we get the product home, we tend to misplace the warranty card out of excitement. But the warranty card is an important document that should be stored in a safe place. Instead of keeping it in a drawer or the cupboard, you can use warranty tracking mobile apps.
The emergence of warranty tracker apps has made it easier to store and track all your warranty information. You will come across several warranty tracker apps, but the most prominent one is Ximple. This is a super convenient app that helps you to save all your product warranties in one place.
How warranty tracking apps are helpful?
First of all, not all warranty tracking apps are made the same. Some apps like Ximple are highly efficient, while others have fewer features.
The main advantage of using a warranty tracker app is that you will never lose your warranty details again. You can store your product warranties in the app and keep them safe. It eliminates the need for physical paper. Instead, you get to store your warranty details on a digital platform.
Some warranty tracker apps like Ximple offers cloud storage. Storing warranty information on a cloud platform means it is 100% safe. That's because even if you lose your phone or delete the app by mistake, you can access all your warranty details from the cloud storage. All you have to do is just log into your cloud storage account using your login credentials.
Another great thing about warranty tracker apps is that they keep track of your warranties. For example, Ximple has a notification feature to alert you when the expiry of the warranty is near. This keeps you updated on the expiry dates of your warranties.
These apps are useful for people who shop electronics regularly. When you buy multiple electronic products in a month/year, it becomes difficult to keep track of all the warranties. This is where the need for a warranty tracker app comes in.
The good thing is most of these apps are available for free. This means everyone can use it. But some of these apps may have a set limit on the number of warranty details you can store. If you don't like any such restrictions, then you should Ximple. That's because it allows users to store as many warranty details as they want. The app doesn't have any set limits.
Compared to other warranty tracker apps, Ximple is easier to use. It is also a reliable app to use. The official app of Ximple is compatible on both iOS and Android platforms. Just download the app and start storing your warranty details in there.
Tracking product warranties have never been easier before. A mobile warranty tracker app is efficient and keeps you informed about all your warranties like no one else.