Gadgets are designed to make our lives easier. Everything from flagship smartphones and eBook readers to the latest smart hubs and home techs is offering more ways to make life easier. They are designed from the start to deliver features in a user-friendly way. The conveniences they offer keep getting better too.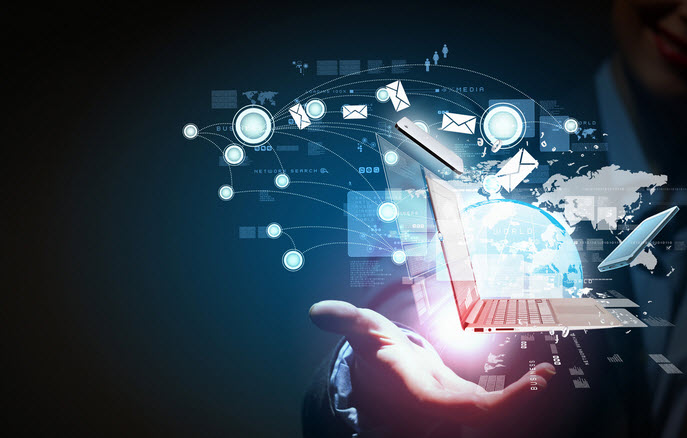 Home gadgets are among the fastest-advancing technologies on the market right now. Ever since smart hubs were introduced, smart appliances and technologies designed for home use have grown exponentially. To help you pick the best ones for your house, here are the four home tech gadgets that will make your life easier.
Smart Sous-Vide
Sous-vide is a method of cooking that has become very popular among home users for two reasons. First of all, the method allows you to get consistent, high-quality results regardless of your cooking skill level. Even I can cook a perfect medium-rare steak; that says a lot about sous-vide.
The second reason is the gadgets that are now available to help you. The Anova Precision Cooker Nano, one of the most popular sous-vide devices on the market, lets you sous-vide the best ingredients to perfection with its precise timer and temperature control.
You can even use the provided smartphone app to control the cooking process. There are recipes to follow and a huge user community to turn to whenever you run into issues with sous-vide or the cooker. What's not to love about a smart sous-vide device?
Driveway Alarms
Driveway alarms are one of those gadgets that you didn't think you needed until you have one installed on your driveway. As the name suggests, driveway alarms are alarms designed for driveways. Using sensors, this gadget can tell if someone enters your driveway. It will tell you when that happens via an audible alarm.
The driveway alarms available today are incredibly good. You can monitor multiple driveways, find kits that include driveway cameras, and even pick up smarter driveway alarms that connect to your network. There are different alert settings and plenty of customization options to dig into as well.
Smart Thermostat
If you are thinking about turning your home into a smart home, now is the best time to do it. The available systems are more mature and come with additional features. The hubs are easy to find – and more affordable – and have gotten really smart thanks to artificial intelligence.
And then there are the smart gadgets you can connect to the system, with a smart thermostat being at the top of that list. My personal favorite is the smart thermostat from Nest, the oldest player in the industry.
Nest smart thermostats are beautiful and functional at the same time. The circular display tells you your current temperature and provides additional information about the interior climate.
Being a smart and connected gadget, the smart thermostat can also be controlled remotely; imagine turning the air conditioner on while walking out of the office and arriving home to a perfectly-cooled (or heated) interior.
Robots and AI
We really cannot talk about home tech that makes our lives easier without talking about robots. More robots can be found in our homes than ever before. We have washing machines with fuzzy logic and refrigerators that can keep track of the food items we store in them and suggest new recipes to try.
The most popular home robot, however, is our beloved robo-vacuum. Robotic vacuum cleaners can now free you from having to vacuum the house yourself. Simply turn the robo-vacuum on and it will handle everything for you. It will even return to its charging station automatically when the battery power is low.
One thing to note about these home tech gadgets is the fact that they are signs of more things to come. As the technology around home gadgets improve, expect to see smarter, better, and more feature-packed gadgets entering our homes in the near future.