Over the past 18 months, when people were forcibly locked in their homes, more individuals wished they had invested in a home theatre system than ever before. Now, after things have opened up, home theatre sales are on the rise as individuals find that they can have a cinematic experience in the comfort of their own homes. You may think home theatre price tags are high but have you considered how much you spend when you visit a theatre?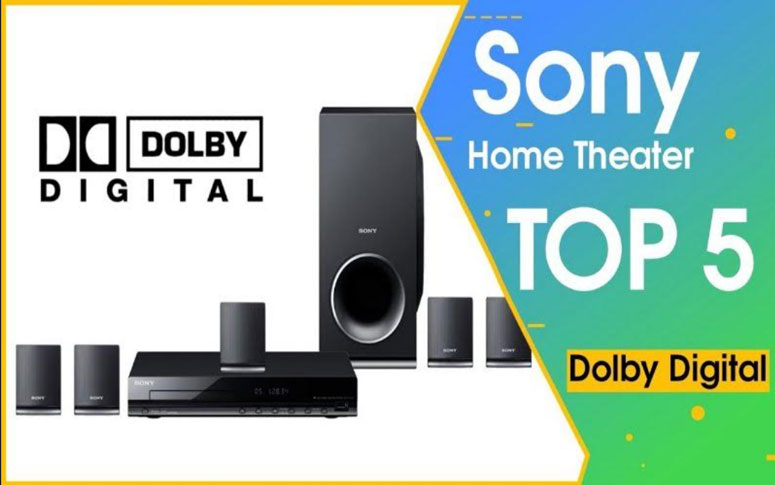 If you are a movie buff, a home theatre system is beneficial for great sound when you stream the latest movies and shows and for a great audio experience when you watch your favourite sports events live or even music concerts. The immersive sound experience will take you right into a cinema hall without you moving an inch. Currently, the Sony home theatre is one of the best you can buy in the market.
Why Buy a Home Theatre System?
With the popularity of smart TVs today, you may wonder if you have to really spend on a home theatre system. After all, smart TVs give you the best Dolby technology and the experience of 'surround' audio can be had from the source of a smart TV. Nonetheless, in a separate home theatre system, this is enhanced. Before you jump in to buy one of the best Sony home theatre systems though, you should know what a home theatre is. A home theatre is an audio configuration that consists of a number of speakers that enhance the sound in such a way that you get a theatre-like auditory experience. You can customize this configuration if you want to get into the swing of things, but even basic home theatre configurations can offer terrific sound. An average home theatre system is a 5.1 setup (5 speakers and a subwoofer). The 5 speakers are arranged to have two at both rear sides (left and right) and similarly, two on the front. One speaker in the front is positioned at the centre. The subwoofer (responsible for rich bass effects) is always placed on the floor. This gives you sound that 'surrounds' you from all angles, and you can authentically hear the softest whisper to the loudest drumbeat.
The Top 5
As a pioneering brand, Sony is a household name in the country. Home theatre price points in the brand may be higher than those of other brands, but with Sony, you can be assured of robust devices of a high standard. From soundbars that are sleek to full-fledged home theatre systems, you get the home theatre to suit your lifestyle and space. Here are the top five home theatre models from the brand.
Sony Dolby Atmos Soundbar HTZ9F – This is a 3.1 channel system. You get a central soundbar (horizontal front speaker) and two speakers at the back with a subwoofer. The Dolby Atmos sound this model delivers is superior, and you get virtual audio in which you hear objects overhead and around you.
Sony Dolby Digital Soundbar HTRT3 – In this system, you get five sound channels, including 3 in a soundbar and two at the rear, plus a subwoofer. Tech-savvy Dolby Atmos sound may not be present, but this affordable system's audio quality is premium. One of the Sony home theatre systems gives you a fantastic immersive sound experience with any special effect in a movie heard to the last breath, every sound that comes out is perfectly synchronized.
Sony Home Theatre SAD40 – A typical 4.1 home theatre, you get four speakers and one subwoofer. You may not get optimal surround sound, but this system enhances any smart TV sound output for a small area.
Sony HTS20R – A top-rated Sony home theatre system, this is an entry-level model if you want a basic system that gives you enhanced sound delivery. Equipped with a superb soundbar, you can get the ideal cinematic sound quality in a medium to large-sized room.
Sony Dolby Atmos Soundbar HTX8500 – A saviour of a model if you don't want to spend on a fully-loaded system or if you're on a tight budget, this soundbar is enough to give you a realistic movie atmosphere.
The Sound of Sony
The Bajaj Finserv EMI Store is the perfect place to shop for your preferred home theatre system from Sony. With a range of models, you can get great deals and discounts as you pay with your Bajaj Finserv EMI Network Card on No Cost EMI.