Smartphone fanatics await new smartphone releases excitedly year after year. Pre-COVID, both new Android and iOS smartphone models set for release were always announced months ahead of their actual availability, with preorders becoming a common thing. Of course, release dates themselves happened with plenty of fanfare, with scenes of people queuing outside flagship stores as the norm.
But getting the latest smartphone models doesn't always make economic sense – top phone models cost a cool $1,000 or more during their release. And unless you have very specific high-tech requirements, it's highly likely that smartphones released a few years ago can still serve you well this 2021. Besides, getting a new smartphone every year or every other year doesn't benefit the planet, either.
Here, we'll talk about five excellent smartphone models you should seriously consider if what you're after is a capable phone that's reasonably priced.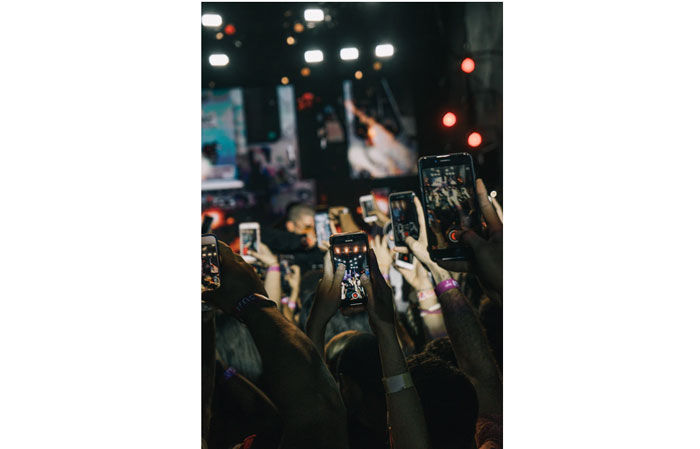 Photo by Gian Cescon on Unsplash | Image URL
Samsung Galaxy S9+
The starting price for the Samsung Galaxy S9+ is less than $300 on the Samsung website. So if you're in the market for a new smartphone that doesn't have to be the latest model, consider the Samsung Galaxy S9+.
While the Samsung Galaxy S9+ offers only a small improvement from its already excellent predecessor, the no-longer-available Samsung Galaxy S9, the S9+ did well enough as the top smartphone of 2018 – surpassing even the iPhone X.
It features dual lenses (only on the S9+) and a variable aperture that enables users to make adjustments in low-light and bright conditions. Its best-in-class display, gorgeous waterproof and dust-resistant Gorilla Glass 5 and aluminum frame, and headphone jack are also among its best features.
Originally, the S9+ came in several colors: Midnight Black, Coral Blue, Titanium Gray, Lilac Purple, Burgundy Red, Sunrise Gold, Ice Blue, and Polaris Blue.
During its heyday, the Galaxy S9+'s runtime was decently well ahead of the smartphone category, with an average of 9 hours and 50 minutes of battery life.
iPhone XR
Introduced on September 12, 2018, the iPhone XR is a lower-cost iOS device still on the market today. Currently retailing at around $499, it remains a great option for budget-conscious consumers who don't feel the need to have the latest Apple smartphones.
The iPhone XR is protected with a precision-machined 7000 Series aluminum frame that's described as "aerospace-grade." It comes in six attractive colors: white, black, blue, coral, yellow, and red.
The iPhone XR features a glass body that supports Qi-based wireless charging. It is also water-resistant and has a larger display than the older iPhone 8 Plus. Its liquid retina display is a 6.1-inch LCD with a 1792 x 828 resolution, spanning from edge to edge and top to bottom.
Its 8-core neural engine can perform up to 5 trillion operations per second. It has an f/1.8 12-megapixel wide-angle lens with a 32 percent larger sensor and a single-lens rear camera. Its front 7-megapixel TrueDepth camera has all the features you'll find in more expensive iPhone XS models.
The iPhone XR battery offers 25 hours of talk time or 15 hours of internet use.
Google Pixel 2
The Google Pixel 2 was released on October 17, 2017 alongside its XL version. It has a water- and dust-resistant frame made from Gorilla Glass 5 and aluminum. It comes in the colors Kinda Blue, Just Black, and Clearly White.
It's very popular for its outstanding rear camera that could capture more detail than any other handset during its time. So if you use your phone a lot for posting photos online, the Pixel 2 can consistently capture images that are sure to impress your followers. And since it's a Google flagship phone, it runs on pure Android OS, making for a snappy, clean, and easy-to-use phone.
As for its battery life, the Google Pixel 2 has an endurance rating of 75h.
Renewed versions of the Pixel 2 on Amazon are priced at around $100.
Sony Xperia XZ2 Compact
The best "small" phones nowadays aren't really all that, except for Sony's pocket-friendly line of smartphones that featured the same powerful tech as their flagship models.
The Sony Xperia XZ2 Compact, released in April 2018, is one of those. A good phone that offers decently strong performance, the XZ2 Compact has a very good camera and decent battery life of 88 hours.
It features a Qualcomm top-end Snapdragon 845 chipset, a 19-megapixel camera, and 64 GB of storage. It also has a screen that's capable of playing HDR video (1080 x 2160 pixels, 18:9 ratio) on its 5-inch screen.
The XZ2 Compact currently retails at $499 on Amazon.
LG G7 ThinQ
The LG G7 ThinQ features a very bright LCD you can actually view even under direct sunlight.
Released in June 2018, the LG G7 ThinQ was a reasonable upgrade to the 2017 LG G6. It featured a faster chipset, a larger 6.1-inch all-screen display, AI-enhanced cameras, and a so-called "Boombox Speaker" that could get really loud.
Marketed by LG as a smart and not flashy phone, the LG G7 ThinQ is protected by a dust- and water-resistant Gorilla Glass 5 and aluminum frame. It also originally came in several colors: New Platinum Gray, New Aurora Black, New Moroccan Blue, and Raspberry Rose.
Its battery life has an endurance rating of 77h. It now retails at around $500 on Amazon.
More affordable, planet-friendly options
See, if you look behind the marketing hype, there are plenty of older smartphones on the market that can meet all your tech needs – all at pocket-friendly prices.
More importantly, when you buy any of these smartphones, you're also making a better choice for the planet.
— — —
Author of this article:
Oli Kang is a working mum who has a passion for teaching and all things educational. With a background in marketing, Oli manages the digital channels and content at Courses AU.