There are some people who believe in brevity, which is about using less to convey more. We've always had different ways of representing the less-is-more philosophy, and Cartoons have been one of them for sure. It takes just a second to think about the actual brilliance of these things. You take a piece of paper, draw some characters and give voice your thoughts through simple conversations. Thanks to the digital world, you need not know pen & paper or advanced drawing skills to create cartoons right now. There are both software and websites that allow you to create superb cartoons, for various purposes.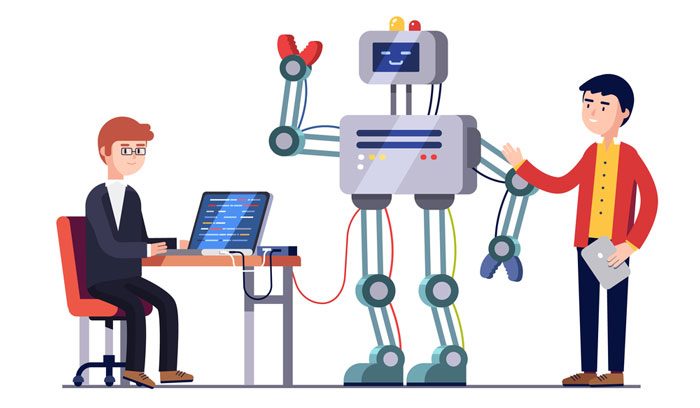 We have created a list of the 5 best cartoon making software and websites you can find right now. Some in the list are for making cartoon movies while others work fine with hand-drawn cartoons too. In both cases, you have an option to choose from the web and software variants. You can be a teacher, blogger or even a corporate professional; you can make use of cartoons in variety of instances, from a lecture to a snappy PPT presentation and from a blog post to social media updates. It's just that you need the best tool to bring out the idea you have in mind.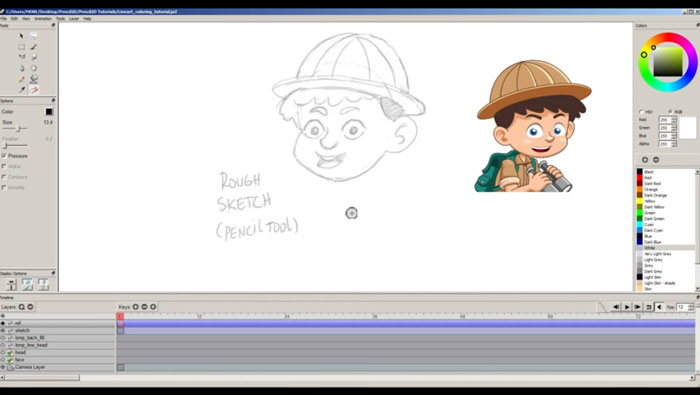 Having Pencil2D is like having a dedicated tool for drawing and cartoon-making using your Mac, Windows or Linux device. Instead of sticking onto cartoon-making, Pencil2D has included more drawing-oriented options. It's completely free to use and is powered by open source: you can download for all the three OSs. In spite of its professional interface, this cartoon-maker is for newbies, mostly. If you just started drawing cartoons and have a native sense for drawing, you can go ahead with Pencil2D. Some noticeable features include the multi-layer support, various export modes and complete support for FLV-based animation.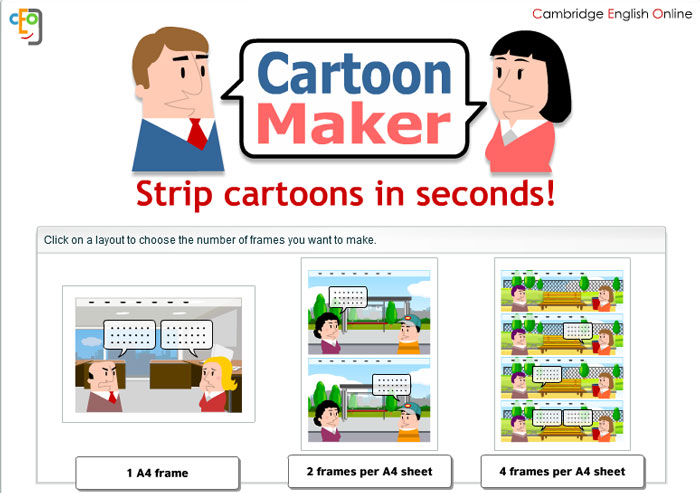 Cartoon Maker Zone is a free cartoon-making website from Cambridge English Online. As you can guess, it's been made for education purposes. Even so, you can use Cartoon Maker Zone to create some impressive set of cartoons. You can create both strip cartoons and superhero cartoons from the interface, and everything is just a click away. Basic level of customization is available throughout the web app. You can choose the size of paper, add the characters you like and even customize their details. At the end of the day, once you have enough content, you can print or export the cartoon for easier access.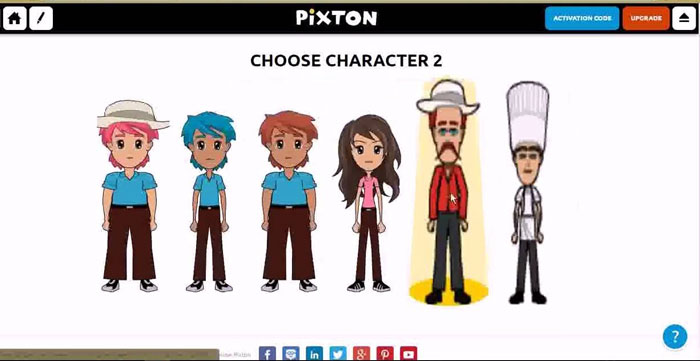 Are you looking for something more than traditional black-and-white cartoons? Well, if you are planning to make some comics, you can definitely try Pixton. It's more of a platform where you can share your comic as well. The service doesn't expect you to be so nerdy, either. In fact, you can create a professional-level comic or cartoon using Pixton, with ease. All you need to do is selecting the size of cartoon, select the background where your story is set, pick the number of characters and start working on the comic. You can bring in a lot of resources, including icons and actions. Once you have everything on screen, download or publish it.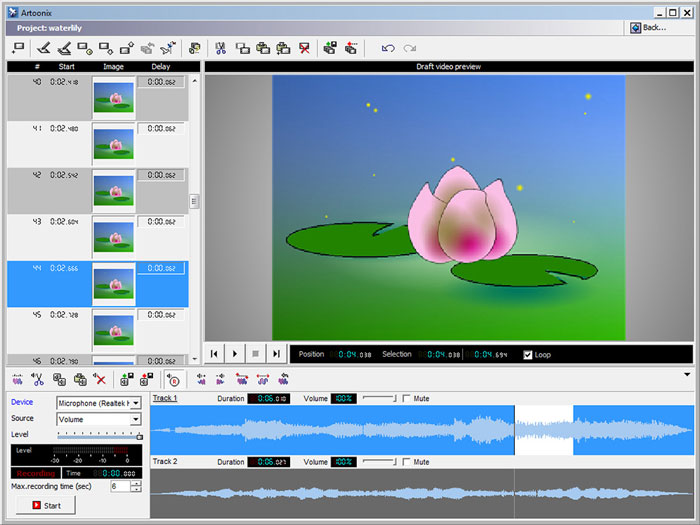 If you are looking for a dedicated cartoon maker software, Artoonix is a worth-considering pick from the big list. It actually promises to cut down the huge costs and other reliabilities of authoring a cartoon physically. It also says that you can save months when you shift from drawn cartoons to Artoonix. You can use the same tool to create static cartoons as well as animation movies — the choice is yours. This free tool is having in-built support for audio-track syncing and convenient file exports. Some animation features are available in its registered versions only.
Gone were the golden days of cartoons when we wait with an impatient mind to see our favourite characters on TV. The internet has given us the freedom to watch what and when we want. What if you get the ability to create your cartoon videos?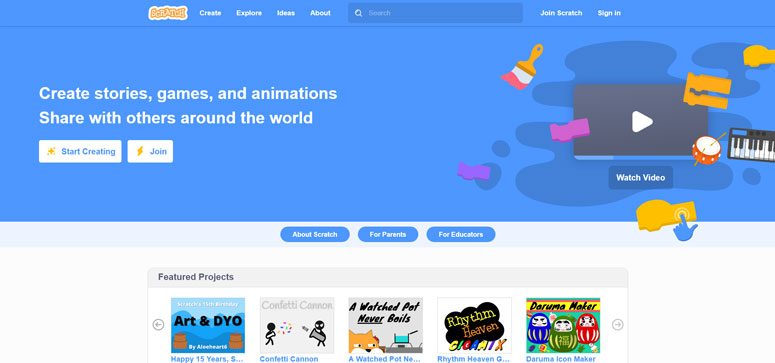 Scratch developed by MIT is an impressive website to help you give the power of creating cartoons. On the website, you get an easy to understand tutorial. From our experience, we can vouch for the easiness of the user interface even if you choose not to use the tutorial.
Mobile phones have become an inevitable part of our daily life. For the same reason, it's crime not to mention a few cartoon making apps. Draw Cartoons 2 is an Android app that popped up first in our minds. The developers have built a one-stop place for all your cartoon needs, right from drawing characters to animating them.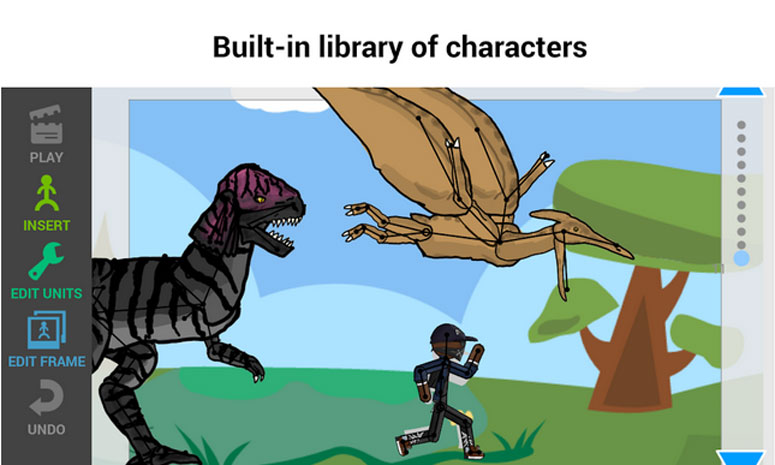 Oops, you can't draw? No issues at all! They have a set of templates from which you can take inspiration. By adding keyframes, you get to animate the characters and scenes. For sound, both voiceover and music options are available.
Not everybody enjoys creating cartoon videos. Some of you may be looking for a way to make a cartoon version of your picture. That's exactly what we are going to give you. Before you jump into this, make sure you have an iPhone as Mecartoon is not available for Android.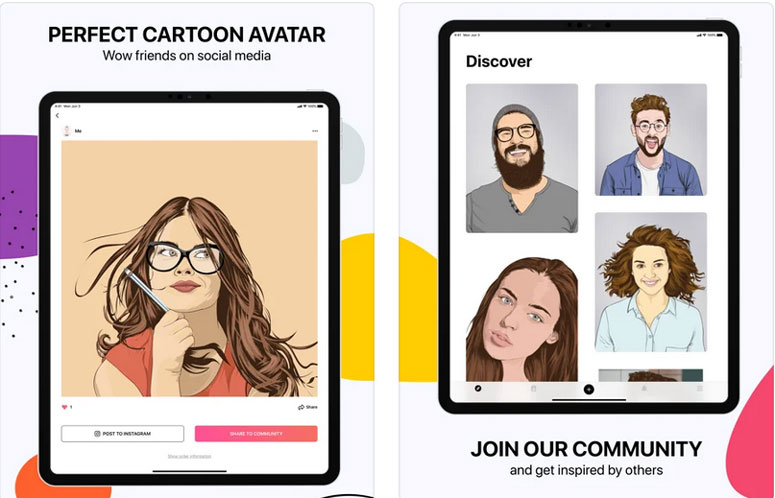 Do not underestimate this as a usual cartoon making app. Once you upload the photo, the artists of Mecartoon will draw the same. Meaning, chances are slim for you to lose even the subtle details of the picture as it's not a robot's job to get you the cartoon.
Here we present before you a different type of cartoon making software. Almost all the entries in this article follow the WYSIWYG (What You See Is What You Get) interface. However, Web Cartoon Maker needs love for programming.

Instead of going drag and drop, you simply write some codes to create an animation video. Don't think it's a tedious task. For a programming lover, it's a piece of cake. We are not telling you this is the best cartoon creator out there. However, for those who want a different route, Web Cartoon Maker is the one.
We have given you an all-in-one animation software for Android. Being an iOS user, you might be wondering, why on the earth am I getting such a luxury! Introducing Animation Creator HD, which can assist you in every single step in the process of making a cartoon video.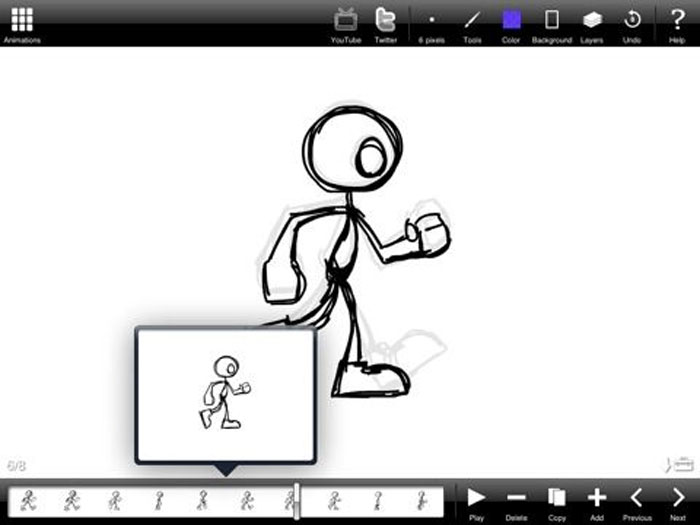 You know the availability of iOS apps. To start using this, you have to make a payment of $3.99. If you are sceptical, you must go through the reviews on the official App Store. They will reassure you are not going to make a bad decision by spending a few bucks for Animation Creator HD.
We don't appreciate installing apps on our phones if we can find a website to serve the purpose. It doesn't hurt to keep the storage free, does it? Are you such a person or do you fall into the category of people who always depend on apps?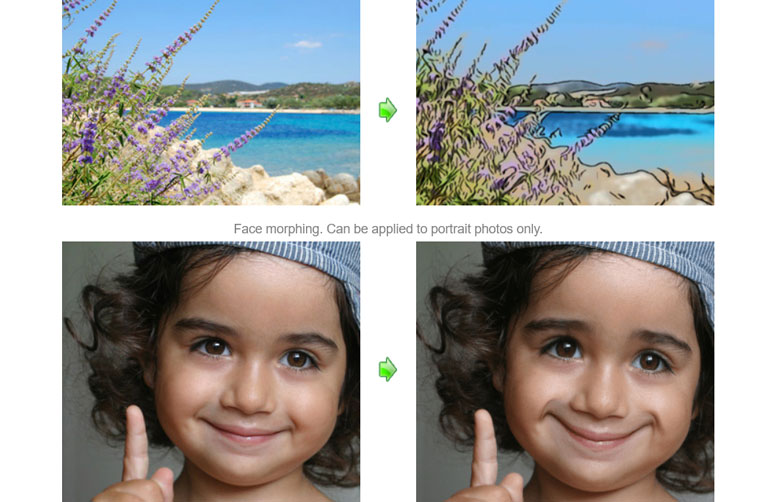 In case you are of the first category, Cartoon.Pho.to is going to cheer you up. It can make a caricature version of any photo that you throw at it. Once you visit the website, you can either upload the photo, insert a URL, or choose one from Facebook.
Before you click the Try link, let us tell you the fact that it's a paid tool. Nonetheless, you get full premium access for a whole month. We believe 30 days are more than enough for someone to decide the quality of service. Cartoon Animator 4 needs at least 8 GB RAM and at least 2GB GPU to work without any hiccups.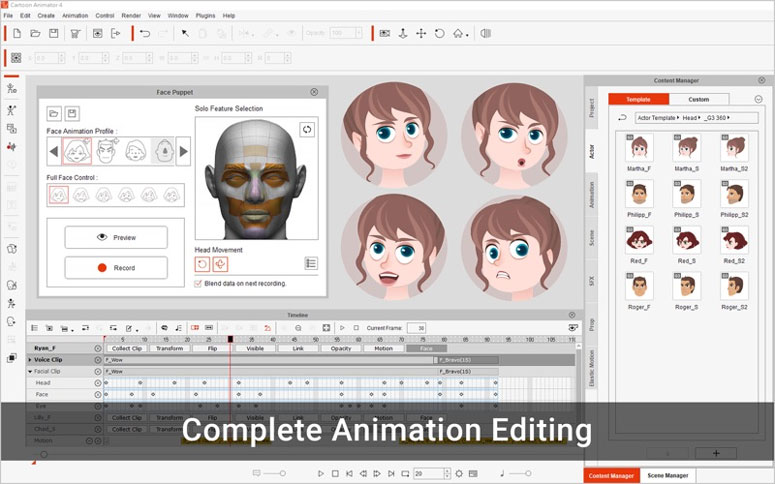 The software has some magnificent features like smooth 360 head creation, elastic motion animation, Photoshop/ After Effects pipeline, and more. As you already read, the 30-days trial period comes with no constraints.
Is Cartoon.Pho.to not enough? Are you looking for the best cartoon making website? Let's give you another option, which is Cartoonize.net. The interface is modern and editing options are numerous. Moreover, you don't have to create an account to start using the service.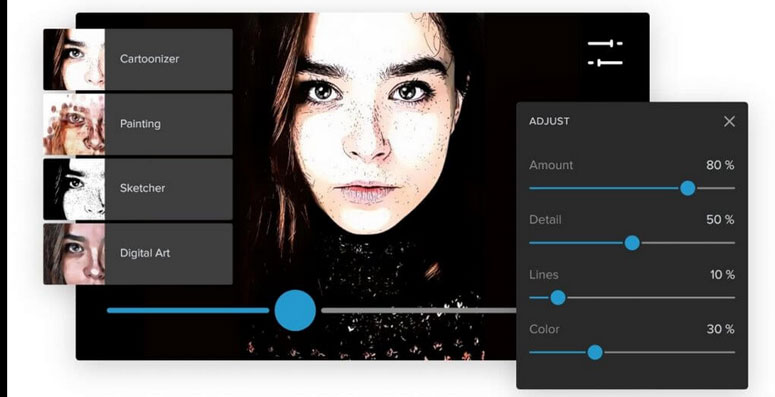 Being a web-based service, it doesn't require any installation or downloading. Don't want a colossal of editing options? Don't worry, you can just convert your photo into a cartoon with the expense of a single click. It doesn't hurt to have a few additional features, does it?
Can you remember the old days of playing pixelated games or cartoons? Pixel Animator is an iOS app that helps you create pixelated cartoon GIFs. You can just create any photo into the required form and begin animating the same.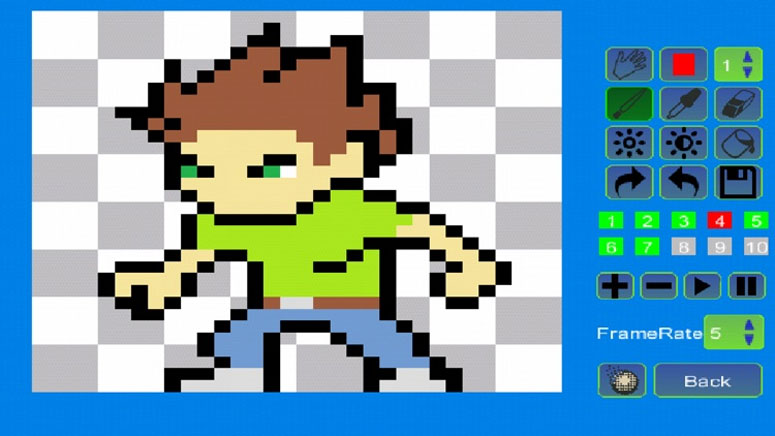 The process is quite simple. You just upload an image, make it pixelated, edit if necessary, add a few frames for animating effect, and there you go. As you can guess, frames are the foundation when it comes to the animation. Pixel Animator gives you an option to adjust the frames based on the last picture.
Last but not the least in the list of best cartoon making apps is FlipaClip. Once chosen as the best of Google Play, it is an ultimate destination for those who want to venture into the art of making animation videos.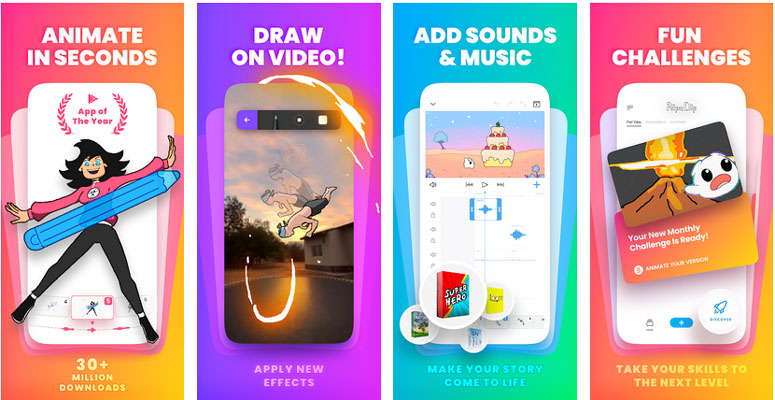 What do you want? Photo animation? Frame by frame animation? Or the animation of your own drawings? All these options are available on FlipaClip. With the support for pressure sensitive pen support, the creation becomes easier than on other typical apps.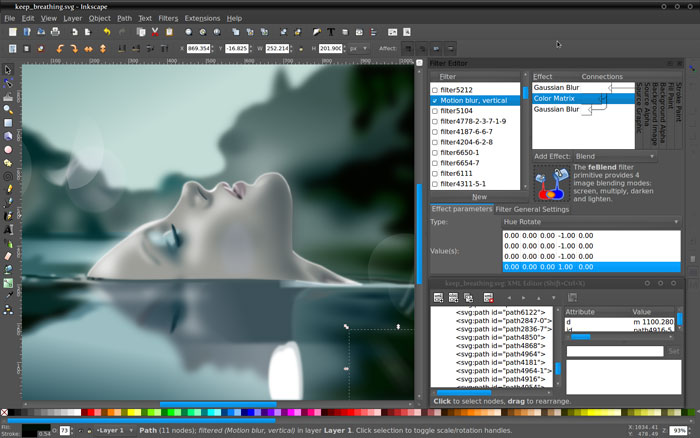 We'd never recommend Inkscape for beginners who have zero technical knowledge about vector graphics. If you have no idea, keep in mind that Inkscape is a fully-fledged vector graphics designer, available for Mac, Windows and Linux. It's a somewhat heavy software and requires some experience. You may want to check out some tutorial videos or courses before you plan to establish your expertise with Inkscape. The best part, however, is that your cartoons will never compromise when it comes to quality. You know, you are making your cartoons in Vector and there is no scarcity for resources either.
More Cartoon Making Apps/ Software
Frequently Asked Questions
● What is animation software?
Simply put, animation software helps you create your own moving videos. You can do it from photos, your drawings or existing templates on the software as well.
● What is good animation software for beginners free?
Being a beginner, you shouldn't look for a long list of features. Just grab the basics. Go with any mobile apps and ensure you have got the foundation. We have mentioned about half a dozen applications in this article. Or else, you should go with Scratch. It's quie simple.
● What is the best software for cartoon making?
Depends on what you want. If you want to make cartoon versions of a photo, you will find many solutions. Want to animate also? Given you are a beginner, go with any mobile app. Once you get the basics right, switch to hefty tools like Blender.
● How can I create my own cartoon?
Let's say you want the cartoon version of your own photo. Go to Cartoonize.net, upload your photo, and apply the filter. There you go. A few more steps are required to animate the image.
Wrapping Up
Our personal favorites from the list are Pixton and Pencil2D. While Pixton allows easier creation of stunning cartoons and comics, Pencil2D is the right blend of customizability and cartoon-making features. If you look from the productivity point of view, both have an impressive environment to offer. So, if you just need funny stuff for time-pass, Pixton would be a nice choice. By the way, is there any other cartoon-making software or website that you like to recommend?