With the invent of audio streaming services like Spottily and Live TV, Radio may seem like an outdated medium for listening to music and podcast. While traditional radio might be an obsolete medium, the on-demand services offered by Radio apps for Android smartphone might be the just one app that you are missing on your Android phone. Apart from being able to access on-demand shows and podcast, radio apps allow you to access FM stations over the internet.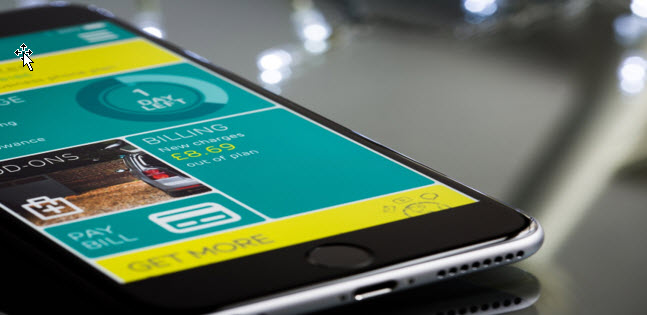 I learned, how fast and affordable access to internet can help the online streaming service reach more users. Same applies to Radio streaming apps. The best radio apps not only offer access to radio stations from around the world over the internet on your phone but also comes with features like Podcast listening, Music player and recorder and even on-demand shows and programs. Below are some of the most popular Radio apps for Android that you can download from the Play Store for free.
Some of Android smartphones come pre-installed with Radio apps out of the box, and some don't. So, if you don't have a radio app installed, I recommend the Smart Radio FM app.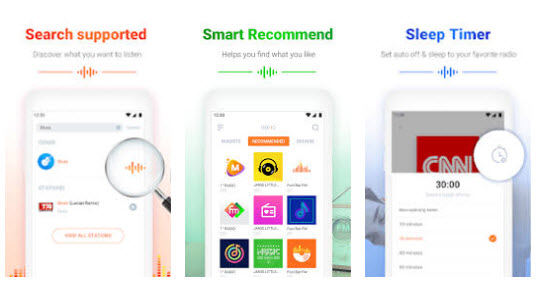 The Smart Radio FM app works like a basic radio app on your smartphone but offers so much more. It comes with a Music and Radio player just in case you are not connected to the internet.
The app allows you to listen to free FM and AM stations from all around the world. You create a favorite list and your favorite shows and music to the list. The user interface is simple and easy to use without too many distracting functionalities on the home screen.
If you don't know about BBC radio, ask your parents or grandparents about it. BBC radio has been the most famous world news radio station, and now the service is available on the modern devices like Android phones.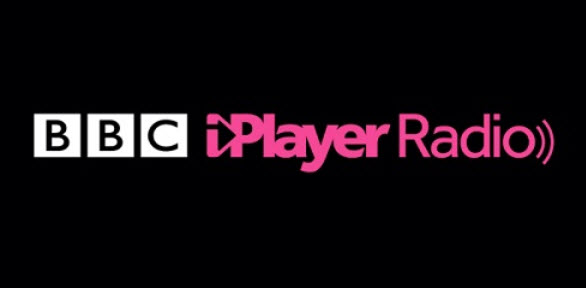 The BBC iPlayer Radio app allows you to listen to live BBC Radio stations across the world on a single app so that you don't have to tune in using your FM radio to different frequencies. You can also download podcasts for offline listening, listen to BBC radio highlights, catch up with misses BBC radio programmers, check schedules and more.
What's the use of having a high-speed internet connection when you cannot use it to the full extent? Audials Radio app can certainly help you make the best out of your internet connection as it offers the best internet radio stations right on your smartphone.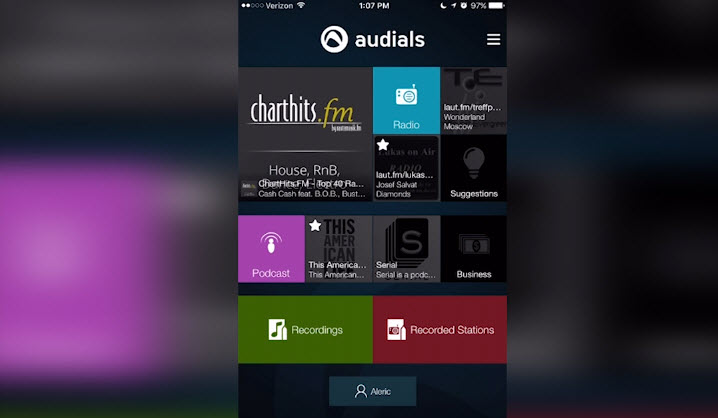 The developer calls it a radio player and recorder with over 80,000 radio stations on offer from across the world. It can also act like a music recorder that records music from live Radio and save it for offline listening.
You can listen to music based on your favorite artist or genre or country. If you love BBC radio, Audials Radio also offers access to BBC Radio 2, BBC Radio 4, Heart, Capital FM and other stations right on the app. The app also has over 100,000 Podcasts on offers belonging to different categories like documentaries, news, current affairs etc.
RadioDroid 2 is a simple and easy to use Internet Radio app that may not look anything special, but it does offer great layout and functionality to the users. It is an open-source project and uses online radio lists from www.radio-browser.info which is like Wiki page for internet radio stations.

Coming to the features of the app, it allows anyone to add new stations to the list quickly. It also has a sleep timer, alarm clock so that you can wake up to the sound of morning news or melodious music track. You can also record streams or caste the app to TV using Chromecast.
If you have a good pair of headphones, you can find some excellent quality tracks in the 320Kbps music sections. Like old music better? No worries, the app has you covered there as well.
TuneIn Radio is one of the most popular Radio apps for Android and is definitely the user favorite on the Google Play Store. The TuneIn Radio app offers all kinds of radio stations and brings you the latest from the world of sports, music, podcast and news all at one place.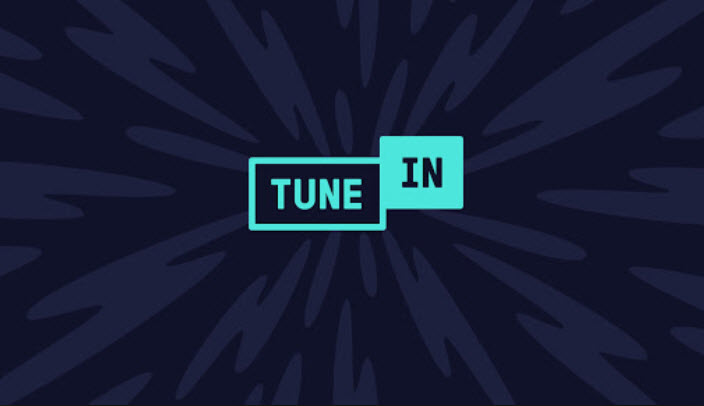 Love the NFL or your favorite college football team? TuneIn Radio is the app you need as it offers live play-by-play of every NFL, NBA and NHL games. You can also listen to commercial-free music and mixes on the go. Developers have also integrated the app with BBC, CNN, MSNBC etc. radio stations for quick news updates and current affairs.
Last.fm makes it easy for the folks who want to listen to a particular genre of music but are too busy or lazy to keep themselves updated on the latest releases from the genre or artist.  Last.fm keeps track of music the user listens as it supports Spotify, Play Music and other music streaming services and then pulls new tracks based on your interest.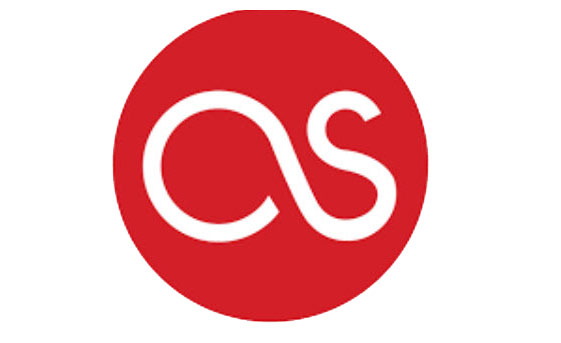 The app also enables the users to find new artists and albums that may not have heard of yet. The user interface is simple and easy to use. You can also review and submit recommendations using the app to make it better.