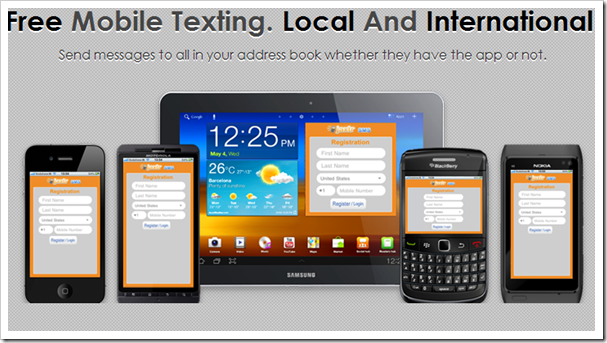 Here is one of the best mobile phone application by which you can send SMS just for free.
Recently the website http://jaxtrsms.com lunched this application. It has most efficient function of sending sms and i just looks like our normal inbox in mobile except JAVA version. It requires internet connectivity to your device and it uses its server to send sms just as your number. So receiver will get your message from your number. You can send free sms by using this application.
Here are some screen shots of the application.
It can be install on almost all mobile platform see links given below.
1)All JAVA  mobiles- http://www.getjar.com/mobile/254574/JaxtrSMS-Beta
2)Symbian – http://www.getjar.com/mobile/254574/JaxtrSMS-Beta
3)blackberry   – http://blackberrydownload.jaxtrsms.com/current/JaxtrSMS.jad
4)Android – https://market.android.com/details?id=com.thin.JaxtrSMS
5)Windows os – http://www.jaxtrsms.com/download.html
6)Apple – http://itunes.apple.com/us/app/jaxtr-sms/id455652621?ls=1&mt=8
Enjoy free text messaging with it.