The article is developed in partnership with BetterHelp.
Perhaps you spend a significant amount of your free time gaming. While you enjoy online gaming as a hobby, you may feel simultaneously guilty or ashamed about it. You may have internalized societal messages about video games being harmful, or a waste of time, or an unhealthy way to escape from the world.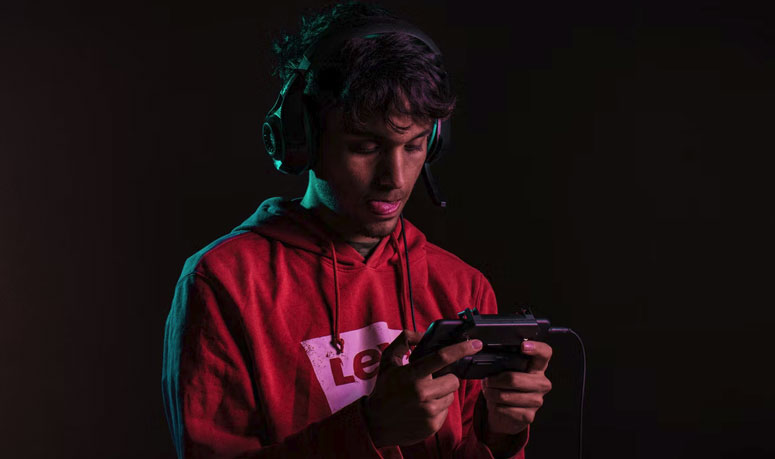 In this article, we will bust some of these myths by exploring the positive impact of gaming on social, cognitive and mental health. We will also discuss the importance of prioritizing play and how to recognize when gaming may be negatively impacting your life.
For more articles and information about guilt, visit BetterHelp.
Understanding the Many Benefits of Online Gaming
Many people hold misconceptions about online gaming, believing it to be a waste of time or an activity that promotes isolation and unhealthy coping. However, this couldn't be farther from the truth. Video games can be beneficial to various aspects of health, providing an outlet for social connection, expanding cognitive function, and enhancing mental well-being.
During the COVID-19 pandemic, many individuals were confined to their homes and facing the negative effects of social isolation. In a time where it was essential to find some avenue for human connection, many turned to online gaming communities to interact with others safely. They found refuge in a space where they could come together to focus on a common goal and tune out the anxieties of reality for a while. Even when the world is more stable, many people find online gaming communities to be central to their social lives and where they find support, acceptance and belonging.
While some perceive gaming to be less mentally stimulating than other activities (like say, reading), this isn't entirely accurate. Research has found that gaming can positively impact your brain. One study found a connection between playing a video game daily and increased gray matter in parts of the brain associated with planning ahead, motor skills, and memory. There are a wide variety of skills that can be expanded upon through gaming, such as collaboration with others, critical thinking, and persistence in the presence of failure.
There is also thought to be a positive connection between video games and mental health. Studies have revealed that video games can serve as a therapeutic tool for individuals recovering from traumatic experiences. Experts note that in a world full of uncertainty where we often feel helpless, gaming allows us to feel in control. We can enter a different world where there is predictability and we can take actions to control the outcome.
The Importance of Play
As we grow up, many of us find ourselves hustling to achieve more and slowing down less. The time we spent as children enjoying an activity just for the fun of it seems to have faded away. However, play is not just for children– and incorporating more play into our busy routines can greatly enhance our well-being and lives.
Researchers have determined that carving out time for play can boost our sense of joy, alleviate stress, increase creativity, and help to strengthen our bonds with others. These benefits on mood and energy can extend to all areas of our lives, improving our workplace performance and relationships.
By acknowledging the vital importance of play, we can become more open and less judgmental about what that may look like for each unique individual. While some may like to run around with a pet, sing karaoke or spend time in the park, others may find that gaming is their preferred method of play. It is up to each individual to determine where they experience the joy that comes from doing something just for the sake of doing it.
Recognizing the Warning Signs of Gaming Addiction
Some individuals may feel guilty about playing online games due to feeling like it has become all-consuming. They may acknowledge that gaming is negatively affecting their ability to carry out daily responsibilities and maintain their relationships, however feel unable to cut back. Other warning signs of gaming addiction include:
Preoccupation with gaming
Inability to set boundaries around amount of time spent playing
Neglecting school or work, relationships, or other responsibilities to play video games
Feelings of irritability or anxiety when unable to play games
Loss of interest in any other hobbies or activities
If you believe you may be experiencing signs of gaming addiction, seek out the support of a mental health professional who can help you to address this behavior. They can work with you in order to explore what may be driving addictive patterns, and moving towards a balanced relationship with gaming that doesn't negatively interfere with other areas of your life.