Online gambling was only made legal in Canada a few years ago, but Canadians have jumped into the world of online gambling with wild abandon. The industry has become increasingly popular with gamblers of all ages and demographics.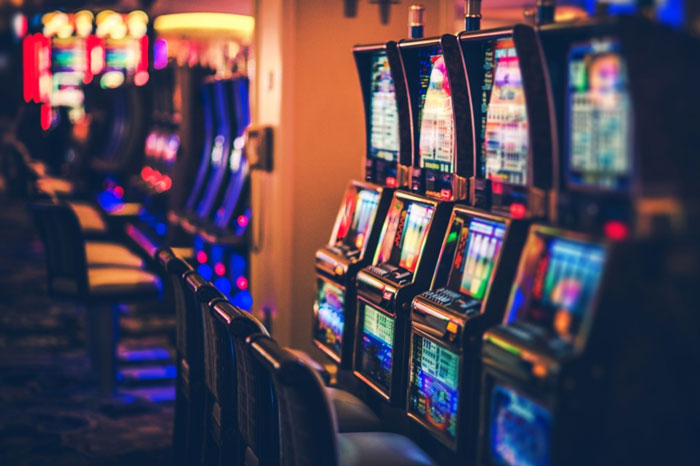 Although the online gambling industry is packed with new online casinos and innovative games, there are a few different types of games that Canadians prefer to play, and there are some gambling activities that are not yet legal for Canadians. Below are the casino games that are legally available to Canadian gamblers now.
The Rise of Online Casinos In Canada
Canada has a long history of gambling and casinos, dating back to frontier casinos and card dealers. Each province in Canada regulates the gambling laws and regulations for their area. Gambling online was previously illegal, until a law changed the status of online gambling a few years ago.
Laws regulating casinos and gambling in Canada can be divided further between Provincial Law and First Nations Law. This means that gambling is legal in some places and not others in the same province. There are even a number of cities, such as Markham, in which gambling both online and in brick-and-mortar casinos, is banned. This means that Canadians and travellers to Canada need to be aware of what the gambling laws are like in the province, area and city they are visiting.
However, once online gambling legislation was liberalized on a national level, the popularity of online gambling skyrocketed. The industry is continuously growing and there are now hundreds of different online casinos and gambling apps competing for the attention of Canadian gamblers.
The hyper-competitiveness of the online casino market is great for Canadian gamblers as it means that online casinos will be continually innovating and working to offer bigger bonuses, better games selections and an improved gambling experience.
Table Games and Live Casino Games
Table games and live casino games are available for Canadians to play and are also some of the most popular and fun games available. If you have never played a table game online, you might be pleasantly surprised by just how entertaining poker, baccarat, roulette and blackjack can be when played online.
One of the most popular ways to play table games online is through live casino games. Essentially, you can select any of your favourite table games and play with a live dealer, joined by other virtual players. Many players enjoy the experience of playing with a live dealer because it allows the gambler to focus on the game in a low-stress environment while also chatting with the dealer and other players.
Although the rush of a lively, active casino floor can be invigorating, live online casino games and table games allow gamblers to choose the environment they prefer for playing. Many people find that the peace and quiet of home heightens their concentration and gives them the mental space to make the best choices possible for their games.
Slots
Slot machine games are among the most popular casino games to play all over the world, including Canada. Whether you are playing the slots in a brick-and-mortar casino or on an app, the experience is just as fun and exciting.
If you have never tried playing slots online, it is definitely worth a try, as slot games online have engrossing visual graphics and audio to create an immersive experience.
Sports betting
In Canada, single-event sports betting is not yet legal, but it looks like this could soon change. Today, it is legal for Canadians to bet on sports through their provincial or territorial lottery companies, some of which are online. However, the sports lotto ticket you buy has to include at least two games and you must choose them all correctly in order to win. These lotteries also have a complete monopoly on sports betting, so the payouts are typically less than you would receive from a traditional bookie.
If you want to bet on just one team or enjoy a more traditional sports betting experience, you will be stepping into a legal grey area and opening yourself up to potential legal vulnerabilities.
The good news for sports lovers is that Bill C-218 passed through the House of Commons in April 2021. This bill will significantly liberalise sports betting in Canada and change how it is regulated, to the extent that sports betting both in person and online should become more like the sports betting you find in places such as Las Vegas or the UK.