If you like the betting environment and even gamble, you've probably wondered how you'll find the payout percentage on slot machines. Unfortunately, it's not like online games, where all rates are apparent and explained. In many slot machines in the US, this percentage information is not readily available, and this makes life difficult for players who want to understand their bets and values.
This is why it's even more important to choose the casinos with as much transparency as possible, to make sure you're in a fair match. Use trusted websites to find legitimate casinos or else you might be off to a worse start then necessary.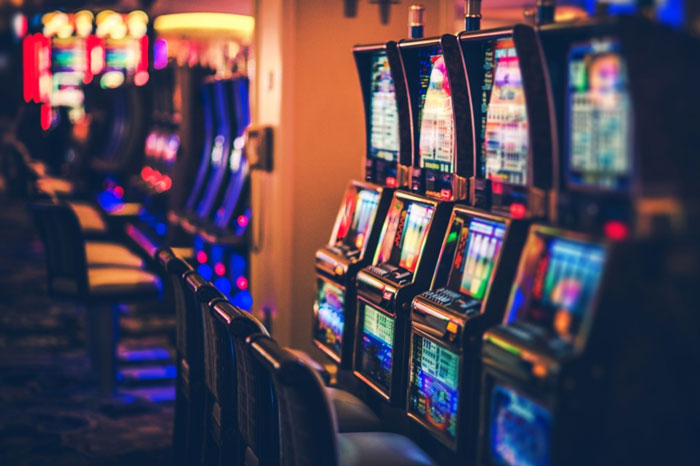 Today's post brought some information about how the percentage works in slot machines; check it out.
What You Need to Know About Probability and Return Percentage
It's important to have a good understanding of slots in general before playing any.
Probability is nothing more than anything that can happen throughout, even in a gambling game. When you want to measure the probability in a round of betting, you need to understand that this probability is always between 0 and 1. An action with a probability of 0 will not happen, but one with one will always occur.
And you might be wondering, what does this have to do with the gambling world? Everything. Understanding the odds when you play also helps you know what your percentage is going to be. The probability of a game is the number of ways in which it can happen divided by the total number of possible outcomes.
The advantage of casinos and bookmakers is like this: bookmakers have a statistical measure of how much they expect to win on every bet they make in a game. House edge is a theoretical number that counts the probability of winning versus losing and the payout if you win.
You need to understand that all games and casinos will always have a house edge, maybe that edge isn't in the short term, but it exists in the long term. If the casino has a 4% house percentage, this means that, over time, you should lose an average of $4 for every $100 you wager on the game.
Percentage of return to players
For gamers, the percentage is a little easier to understand, although it's not available anywhere. The percentage return on investment added to the home advantage always equals 100%. The payback percentage is the value of each bet you receive, and the house edge is the value of each bet the casino wins. Again, these numbers are, on average, long-term.
What can you find percentages in slot machines?
On slot machines, you can find pay tables; the problem is that they don't include the probability of achieving any of the winning results. The payback percentage becomes a little easier to calculate when you can understand the game odds and the total amount you and the house win from a slot machine.
Here is an example:
Suppose you have 1000 possible game combinations. And putting each of them in order, from 1 to 1000, you will earn 900 coins. So the return percentage of this game would be 90%.
Also, note how much money you started with, so you can calculate how much you won or lost. The slot machine will convert your cash into credits. The easiest thing to do is keep track of how many credits you had at the start of the game and again at the end of the session.
Parallel with online games
While it's still not easy to understand the percentages of slot machines on physical machines, the online universe prepares all kinds of online betting odds. Hence, you know how much you can bet and what your expenses are. With the online environment, you can learn about percentages and take those lessons to physical and real games, a great way to find out about games.
Conclusion
Suppose you are looking for a way to understand your betting, do lots of research and look for really trustworthy sites that teach you how casinos and betting work. Of course, the bookmaker has its advantages, but many games are in favor of gamblers. Choose your favorites.