There are very few of us nowadays that have a game that doesn't hold a special place in our hearts. For some it was a vital stress relief, for others – a medium to make lasting friendships, and some became heavily invested in amazing storylines or breaking edge graphic design.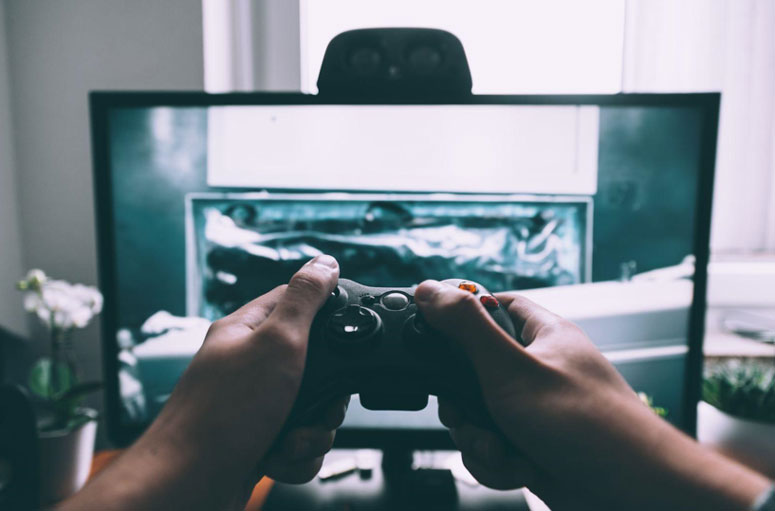 Whatever the reasons may be, people become more and more interested in gaming every year. And, naturally, demand creates supply. A bustling industry supported by millions of people and billions of dollars sprawled from what once was a niche science project. And if you are willing to turn your passion into a successful career – it's as solid of an option as any.
Just like with most careers out there – the best time to get started is in college. Students have the most flexibility when it comes to life choices. Just keep in mind that even if your major doesn't fit with a gaming career – you should still do your best to get an education. Platforms like the college essay writing service EssayPro can help you with that. You never know when you might need it.
Esports
Usually, when we talk about game-related careers we refer to game development. But careers revolving entirely around playing games as opposed to creating them oftentimes get overlooked. Esports have been growing exponentially over the last couple of years. Fueled by the insatiable machine of marketing, the prize pools for some of the latest tournaments can reach as high as tens of millions of dollars.
Now, even though making money as a professional gamer is possible, it doesn't mean it's going to be easy. On the contrary, this niche is extremely competitive. If you want to even get the slightest chance of bringing the prize money home, you're going to work extremely hard. It's a long and tiresome road to get to the top 1% of gamers. And even once you make your way to the pro league, you'll still have to beat the best of the best to have a hope of making it into a full-time career.
The specifics of this type of work is that it demands as much networking as it does dedication and skill. Simply being good isn't enough if you can't get your name out there. Getting sponsorships, invites to professional esports organizations, or offers from teams and managers requires a certain degree of eloquence and charisma.
Entertainment
Gaming for the entertainment of others is a relatively young niche. But it can be a real opportunity for those who are willing to put their time and energy into it. Regardless of whether you would like to create videos or to live stream, you'll need to hone a particular set of skills to be successful. The camerawork, recording software, editing, all of these are a must-have for an aspiring e-entertainer. Not to mention the requirement for a near-endless inner energy reserve to be able to keep up with a busy schedule and deliver content consistently without burning out.
The age of rising stars when anyone could take their shot and reap the glory of internet fame is almost over. The volatile nature of this niche is slowly giving way to stability as staples and big names of the industry are being created. It might take quite some time of merciless grind before you are able to gather a community around your work and start to make a living off of it.
Coding
Of course coders get a place under the spotlight of the gaming industry. There are few doors that are closed for these guys nowadays. However, before you go on looking up Unity tutorials, you must understand one thing. Coding a game and playing a game are two vastly different experiences. Seems like a no-brainer this one, but it doesn't get said enough.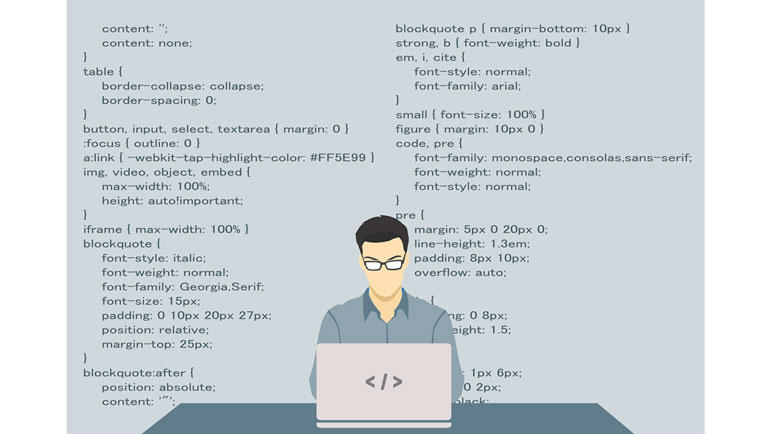 If you're not sure whether it's something you want to do – don't rush headfirst into a coding career. Dip your toes into it first. Hang around forums and dev communities, try some amateur projects, maybe do some volunteer work for smaller studios. It will get you a good feel of what a professional game dev's life is about without actually making you commit to it.
Visuals
Visual artists that prefer a little bit of teamwork to the solitude of their craft can find what they are looking for in game development. It's an environment that can accommodate every type of creator out there. Whether you are an amateur pixel artist or a professional 3D animator – you'll surely find some way or another to apply and improve your skill with a digital paintbrush.
Do keep in mind that intricate designs, high-end salaries, and cutting-edge technologies are usually reserved for AAA projects. This means you'll have to build up quite a portfolio before you'll be allowed to play with the big boy toys. But that's not to say indie development is simplistic.
On the contrary, in the absence of near-perfect technical skills and pricy software, smaller devs are forced to rely on clever techniques and original ideas to compete with big studios. And it takes a special kind of mindset to make this work.
Narrative Design
Does a good game need a good story? Not necessarily, no. But it certainly wouldn't go amiss. In fact, as games evolve, more and more of them begin to lean more heavily into engaging narrative and compelling storytelling as opposed to clever game mechanics. And game development offers aspiring narrative designers the use of plenty of unique tools book authors and filmmakers simply don't have access to.
If the narrative design is the path you have chosen, there is good news and bad news. The good news is that a great story can carry the game almost entirely on its own. Even if you don't have much skill as a programmer and lack assets safe for a couple of awkwardly shaped models – you can still make it work.
The bad news is that it can be extremely hard to break through the ceiling and turn narrative design from a hobby into an actual career. You will have to become a master of words both spoken and written if you want to get a spot on a semi-decent development team. But if you try long and hard enough – you will make it work eventually.
Conclusion
A gaming-related career is a dream come true for a lot of young people out there. Being able to make money doing what you genuinely love is a great achievement in and of itself. However, you have to recognize that it's not all fun and games. What provided you with stress relief and joy on the weekend could turn into a bottomless pit of regret and despair when turned into a full-time job.
So make sure you are getting exactly what you bargained for before finalizing this deal. This sort of thing won't work for everyone and that's perfectly fine. Don't be afraid to try it out, get a couple of safeties lined up, and you'll be right as rain. At least no one will be able to say you didn't try.