The 20th century was shaped by technological advances and the 21st century appears to be headed in the same direction. The jetpack and hovercar may not have replaced traditional modes of transportation yet, but nearly everything else in our daily lives has been impacted by new technologies. The way that we access entertainment is one of the areas that has been forever changed, especially in the areas of streaming content, gaming and podcasts.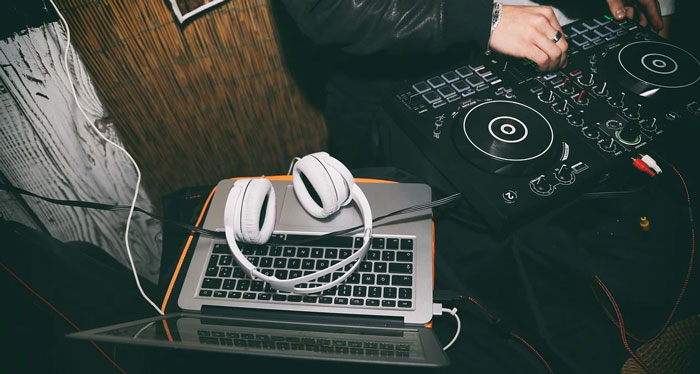 Streaming
The biggest change to entertainment has the been the rise of streaming services. It seems as if every channel or production company has also created a streaming service. These allow people to watch tv and movies at any time and to see new releases immediately without having to go to the cinema. However, there are some negative aspects of having so many streaming options available. For one, it can become very expensive to subscribe to them all. Also, being unable to watch certain content because you are not a subscriber limits the choice of films and series available to watch despite the abundance of streaming services.
One of the best parts of streaming services is the variety they offer. Netflix in particular brings a diverse range of films and television shows to its audiences around the world. They have also begun producing original content as well. There was initially some worry that this would be the end of the traditional movie industry. In reality, it seems like Netflix's endeavours into content producing has actually encouraged other film producers to work harder in order to compete. Netflix is also using its financial power to support artists around the world. In 2020 the streaming giant collaborated with the Arab Fund for Arts & Culture (AFAC) to establish a fund for Lebanese film crews, craftspeople and industry freelancers in order to reinvigorate the film industry in the country
Gaming and Gambling
Just like they have changed how we communicate, smartphones have changed how we play games as well. As of 2020 mobile games made up over 50% of worldwide video gaming revenue. One of the main reasons that mobile games have grown in popularity so fast is that they have made gaming more inclusive by making it possible for video games to no longer be seen as exclusively something for teen boys and young men. There are now mobile games for every audience.
The biggest development in video games themselves is the advancements that have been made in virtual reality technology. Virtual reality headsets are slowly becoming smaller and more affordable. This means that more immersive games are being produced. Besides immersive video games, this technology could also be used for virtual visits to locations around the world, such as art museums, monuments, or nature reserves. This could make it possible for people to travel without ever leaving their home and could greatly benefit schools by allowing students to virtually go on educational school trips around the world.
Closely related to mobile gaming is online gambling. For many, the allure of the traditional casino cannot compete with the convenience and accessibility of online casino gambling. Slot machine games in particular are popular as there are a huge variety of themes and styles to choose from. Online casinos are also more comfortable environments, without the outside pressures from other gamblers and casino staff to continue spending past your limit.
Podcasts
For many people, listening to podcasts has replaced listening to the radio. Podcasts provide more freedom – they can be downloaded and listened to without worrying about a radio station's schedule – and more variety. There are podcasts for every interest, from news and current events to music and movies to hobbies and historical topics. There are even some long-form fiction podcasts, like the classic radio plays of the mid-20th century. Since making a podcast doesn't require much more than the internet, a microphone, and a passion for a topic, the number of podcasts available is sure to keep growing. While the lack of oversight does mean there is little quality control, it also means that a more diverse range of people are able to make their voices heard.
Technology is unlikely to drastically change what types of entertainment are available but we have already seen a huge change in how we access and consume this entertainment. In the coming years and decades these innovations are sure to continue. Despite some negative aspects, like the possibility for increased isolation as people watch things by themselves at home rather than at the cinema, technology does allow a greater percentage of the population to access more entertainment and this increased sharing of culture and ideas should have a positive impact on the world.