Presented by BetterHelp.
Maybe you enjoy video games as a fun pastime, but haven't thought about it any further. Could gaming actually be a way to facilitate family bonding and strengthen relationships? What would it look like to incorporate video games into quality time with your kids, parents, and/or siblings?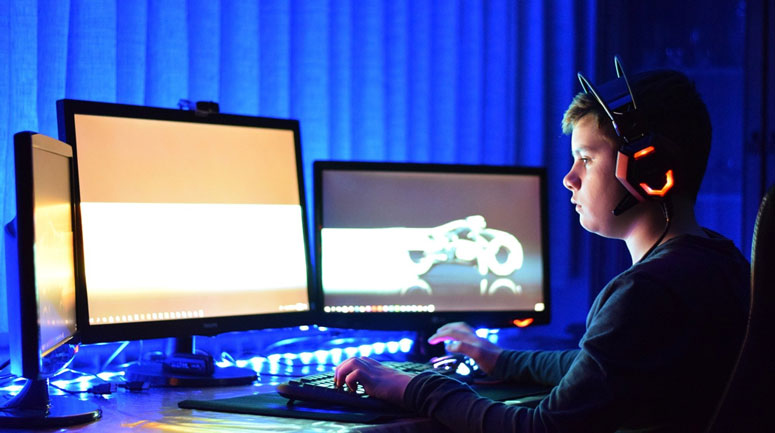 In this article, we will take a look at the positive impact gaming can have on various aspects of health and how gaming can play a role in enhancing family relationships. We will also explore suggestions for games for the whole family to enjoy together.
For more articles and information about family, visit BetterHelp.
The Many Benefits of Video Games
Negative societal stigma has surrounded video games, for a variety of reasons. For one, certain video games have been long believed to promote aggression and violence. However, research has proved these claims to be false, as there is not a connection between playing video games and aggressive behavior in real life. Another popular misconception about video games is that they are simply a 'waste of time', providing no benefit other than distraction from reality. However, a multitude of studies have confirmed that this couldn't be farther from the truth. Video games have been connected with many positive benefits on cognitive, mental, emotional and social health.
Gaming can play a role in helping one develop a multitude of new skills, such as critical thinking, healthy collaboration, and perseverance. One study noted that playing video games regularly increased gray matter in areas of the brain connected to planning, memory and motor skills. Video games can also provide a healthy outlet for individuals experiencing symptoms of anxiety or depression, or recovering after traumatic events. While they may feel powerless in the face of all they can't control, entering a new reality allows them to feel a sense of control over what they can do to produce a positive outcome. This has been especially critical during the days of the COVID-19 pandemic and continual uncertainty about the state of the world.
How Gaming Can Strengthen Family Relationships
While video games have been commonly thought of as a solitary activity, they are actually an outlet for relationship building and community. At the center of gaming is the social aspect; the opportunity to build connection through working together to meet a common goal. For this reason, gaming can provide a unique avenue for family bonding. A 2018 study determined that there is a strong link between gaming and enhancing family connection. Researchers found that the more often a family played video games together, the higher levels of family closeness and family satisfaction they experienced. The benefits of gaming were even more pronounced for families that had challenges with communication. Video games can also be a prime opportunity for teachable moments and new learning.
Gaming can be a fun way for families to enjoy quality time with each other, learn how to better communicate, and strengthen bonds. If you already enjoy gaming, sharing this hobby with those in your family can also be a way for them to connect with you through partaking in your interests. You might start by suggesting a family game night, and gauging what kinds of games your family members might be open to playing. Over time, game nights could become a staple of weekends and holidays together!
5 Video Games To Try as a Family
To get started, let's take a look at some family-friendly games that you might consider trying:
Minecraft: This well-known game features settings that make it accessible and fun for all ages.
Mario Kart 8 Deluxe (for the Nintendo Switch): This new installment of the popular racing game is easy to play and enjoyable for all.
Overcooked: Family members can work together to cook specific meals before time runs out! This game promotes cooperation and teamwork.
Animal Crossing: New Horizons: This game won an award for Best Family Game in 2020. The premise is to gather needed items and build a community on a deserted island.
Just Dance 2021: Practice your dancing skills as you follow the moves on the screen. This not only is a fun way to bond as a family, it also gets everyone up and moving to engage in some exercise!