Since most people are still unsure about socializing or going out, online games are their favorite escapade. With the new variant coming again, it is better to stay at home and enjoy online games like call break card games. You can escape from the real world and get lost in a world of cards and more!!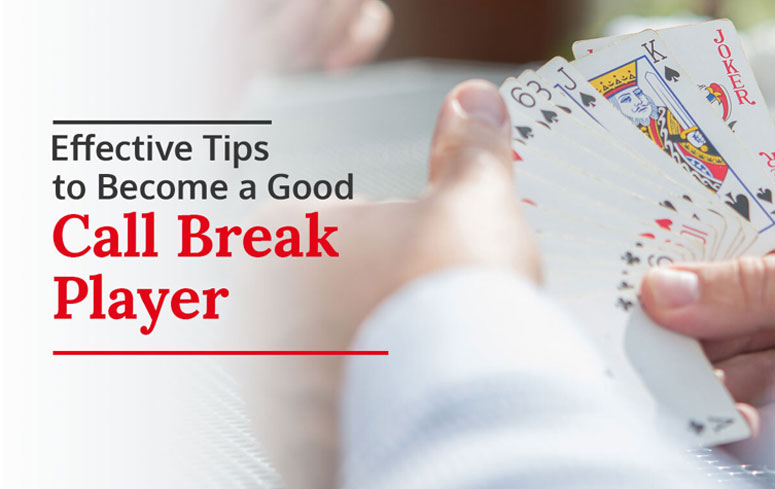 There are different kinds of virtual games that you can try your hand at, and the best part is that you can even win cash prizes by playing these games. They are great for this work-from-home situation.
Call break card games are highly engaging and thrilling and provide the right entertainment. It is hugely famous in South Asian countries. You will spend hours playing and learning more about the game on the platform. This multiplayer card game is derived from the spades card game. The call break game download process is easy too.
How to play the game?
No matter which website you choose, it is essential for you to go through the rules. Even though it is easy to learn, you have to understand the basics – the dealer, how to deal with the cards et al. Each player should also select a call bid. The game gets played in an anti-clockwise direction. Also, the spade is always the trump card!!
One of the pro tips that we will share with you is that consistency is the key. The more you play the games regularly, the higher are your winning chances. If you already play and enjoy rummy and poker, why not try this? You have to strategize and learn the tricks to win the game.
Understand the rules: First things first – understand the rules as mentioned before. You have to make your winning formula, which is only possible with frequent practice. Learn the rules and then only get into it. Otherwise, you will be lost. Try to devote some time every day to track your progress too.
Use the trump wisely: You need to use your trump after specific considerations! You cannot afford to waste it if you want to win big. Use them only when it is impossible to make a move without them. You can only use it if you don't hold the suit used by your opponents. Learn when to use it, and you will defeat it over time.
Do Not Consider Queen or a Jack: It is tricky to use them. Of course, the Queens and the Jacks are the high cards in the suit. But you cannot form the tricks around them quickly. Check out for King and the Ace.
Take calculated risks: Do not go overboard when taking risks. You have to understand the value of the cards you have, how you can use them and whether that would make you a winner. Look out for the cards that get discarded on the table!
Memorize the cards: It might sound silly, but the trick is to memorize the cards. You have to remember the most important ones, at least. This will give you an upper hand over your competitor. You have to know the cards that have been played from the suit. Also, watch out if your opponent has the trump card or not – if yes, your trick wouldn't work!
Do not get emotional: Experts say that people who win card games online are never fooled by their emotions. They fully concentrate on the game and track the opponents in real-time. Let numbers and facts run you and not feelings. Have a positive attitude, and keep in mind that you will win!! You should also check out the call break rules and what the website tells you. If you have downloaded an app, read what the other/former payers had to say.
So now that you know how to win, why are you even waiting? Start downloading an application and get set to play the game. We promise you wouldn't be bored. Remember that there are various apps where you can play this game and fantasy cricket, fantasy football, ludo, chess, carom, word games, etc.
Other names of the game are Spades, Lakadi, Lakdi, and Call Bridge, and they are played across India. Players download this game daily. It is one of the most popular card games after rummy and poker.
As far as safety is concerned, let us tell you that playing these games is legal here. The sites are safe to play as well as for making transactions. You need not worry! Look out for exciting games and be wise enough to choose the right one to participate in. Lakadi or Ghochi card game is for everyone. It is a trick card game loved by all and sundry and has been a part of our culture.
What do you worry about as long as this hobby is fetching you some cash? India has witnessed a surge in online game usage ever since the pandemic. People get respite of some sort when playing these games on an online site. If you want to gain knowledge on this, read this Forbes blog now!