It's been decades since PDF was introduced to the world by Adobe. Still, it's the gold standard when it comes to portable document formats – document files that work on every single platform. That, however, doesn't do away with the fact that PDF is an old document format. And, one of the biggest problems is that the files are much bigger in size.
Compared to Word documents or other modern document formats, PDF files take up more space on your computer. When you want to upload documents to certain services, however, you've to be aware of the file size. That is, you cannot upload a document if the file size is higher than a limit. And, this is when you should think about compressing PDF documents.
PDF Compression Basics
PDF compression is the process of reducing the file size of the PDF document. This doesn't remove any kind of information from the file. Instead, images may have reduced quality and the overall looks may get some kind of compromise. Even after all these, you would have a completely readable PDF document in your hand. As it happens, there is something about compressing PDF documents.
In this article, we will be introducing some of the best PDF compressor tools for Windows, Mac and online. You can use these tools to control the size of the document and use it for official needs. All these tools are pretty popular and pack so many features that you will love.
Shall we jump into the list, then?
PDFelement is a PDF compressor tool that deserves the top position on any day. Just so you know, you would be looking at a fully-fledged PDF editing suite. Compressing PDF documents is just one of the many things to be done using PDFelement. When it comes to the compressing process, however, PDFelement will give you a few insights on how to remove unimportant elements and reduce the size. For instance, unwanted images are something you can remove.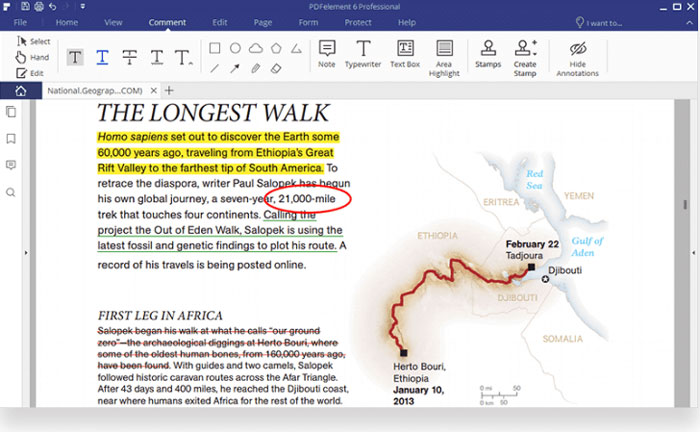 Because PDFelement comes with a powerful algorithm, you don't have to worry much. Even if you press the Compress button blindfolded, the size of the PDF document would be reduced to a notable extent. You will also be able to do a few other things, such as securing the PDF document and encrypting the whole thing if you want. Also, as we said earlier, you will be able to make extensive edits to PDF documents — this includes adding and removing a variety of elements.
Pros
A fully-fledged PDF editing suite
Complete control over the PDF document
Powerful algorithms for compression
Cons
PDFelement is actually a paid software but you can try everything in the free trial. There is even a free version that packs limited features. PDFelement is available for both Windows and macOS and you can purchase it for $89.95.
Free PDF Compressor is a completely free PDF compressor tool you can use on Windows devices. Unlike the first one, Free PDF Compressor is a dedicated compressor tool and you cannot expect many additional sets of features. For instance, while Free PDF Compressor offers multiple modes of compressor, you don't have much control over security or other aspects. Using this tool, however, is one of the easiest tasks on any given day.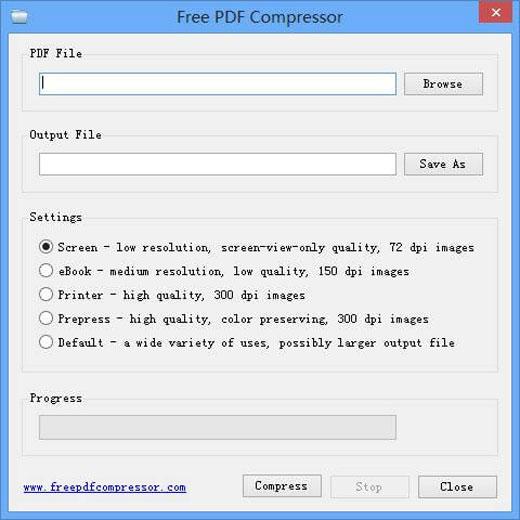 Coming to the compression process, things are super-simple. There are five modes of compression you can use, depending on the purpose. Screen, eBook, Printer, Prepress and Default are the options you can choose. Screen optimizes the PDF for the lowest file size while Default generates the highest-sized file. According to the size you are looking for, the selection can be made. You can select the mode, choose the destination and hit the Compress button to proceed.
Pros
Extremely easy to use
Multiple compression profiles
Straightforward process
Cons
Free PDF Compressor is completely free to use and is available for only Windows PCs. If you need a straight-and-easy way to compress PDF documents, you should give Free PDF Compressor a try. It packs lots of cool features in a small package.
PDF Reducer is another dedicated PDF compression tool you should check out. It's available for Windows at this point, though. Compared to the others we covered, however, PDF Reducer is powered by some of cooler algorithms. These algorithms would analyze the whole PDF document for potential areas where things can be compressed. This analysis is based on what and where you have organized the contents of the whole PDF document.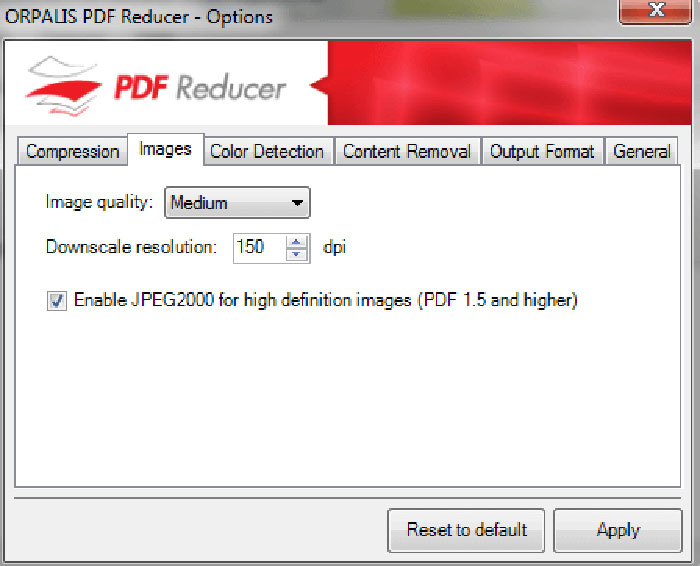 In addition to document analysis, PDF Reducer is also powered by something called color recognition. This helps the tool in understanding which parts of the PDF document are actually important. You can also make several changes to the compression process, having to deal with aspects like images, content removal and the output format as well. At the end of the day, PDF Reducer does everything for you to compress the final PDF document.
Pros
Easy to use
Advanced functionalities
Complex compression algorithms
Cons
Priced at $199, PDF Reducer is incredibly expensive. However, you can go ahead and check out the free trial to understand how effective it can be. Of course, if you are ready to spend that amount, PDF Reducer would save several hundreds of minutes every month.
PDF Squeezer is a minimal PDF compression tool with optional advanced features. If you simply want to get a compressed PDF file, you can drag and drop the file to the PDF Squeezer interface. It will complete the job in just a few seconds. If you ask us, PDF Squeezer has the best User Interface among the tools listed here. It does not take much space from your computers either. If you have a macOS device, PDF Squeezer is the best compressor you can get.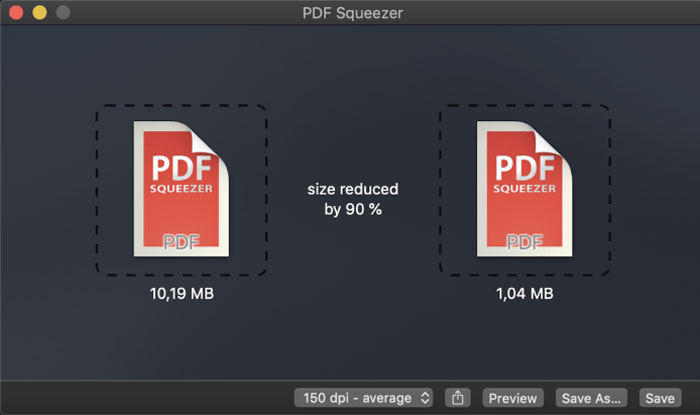 Because it's a dedicated PDF compressor, there are some definite advantages. For instance, you have a way to control how the compression process works. You can either go with the default settings or go ahead and make your own customizations to the compression profile. From that point of view, PDF Squeezer is a little bit advanced. In case you are wondering, you can use PDF Squeezer to handle multiple files at once as well. Altogether, the tool is impressive enough.
Pros
Intuitive UI
Advanced Options
Drag-and-Drop
Cons
PDF Squeezer is a great choice for those who need the best PDF compression experience from their Mac. It's very easy to use PDF Squeezer and the performance is on par with other professional tools we have tested. It is priced at $5.99 with a free version.
As you have guessed, Online2PDF.com is a platform where you can do all sorts of things with PDF documents. One of them is a dedicated tool for reducing the size of a PDF file. Once you have selected the file you want to convert, there is a Preferences section as well. Here, you will be able to change the quality, resolution of images and the overall color of the document.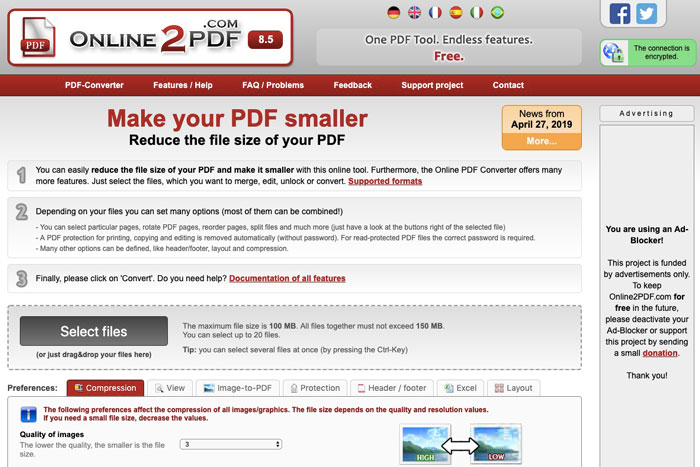 Online2PDF.com is pretty easy to use and straightforward. The best part is that you can access the service on any device, be it mobile or desktop. The only problem is that you are uploading a PDF document to a 3rd-party service. This may not be ideal when you are dealing with confidential document. On the bright side, its compression process is way faster.
Pros
Easy to use
Universally accessible
Free
Cons
The Bottom Line
These are the best PDF compressor tools available for Windows, macOS, and web right now. Some of these are multiplatform, offering the same experience. However, going for a platform-specific PDF compressor will give you some more benefits.