The global gaming industry continues to thrive, back in 2019 it was worth $151.55 billion dollars, with this figure expected to rise to $256.97 billion by the year 2025. Gaming has been around for decades, ever since the arcade game Computer Space came out, and over the years new gaming trends have emerged.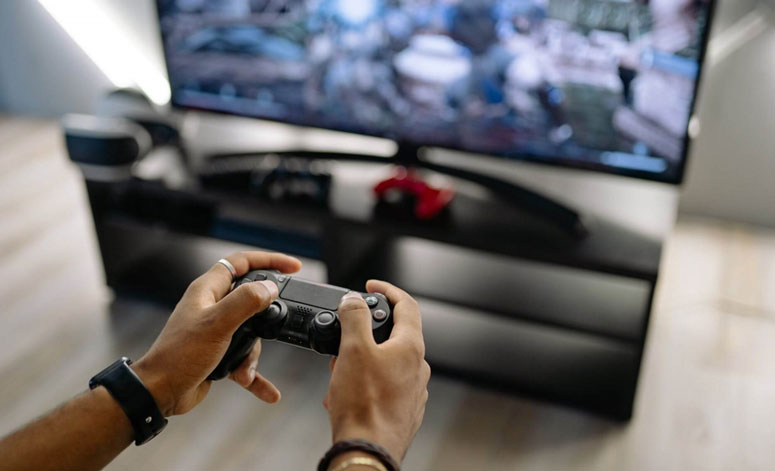 How big is the gaming industry set to grow this year and what new trends can we expect?
The players
In the United States alone there are 179.6 million monthly gamers, around half of the total population, and more than 2.5 billion people worldwide play some sort of games. The largest market is in Asia, with a huge proportion of people in Japan, China and South Korea enjoying gaming in their spare time.
People are not just playing games, they also enjoy watching them. Esports can be described as publicised gaming competitions or tournaments that are played by professional gamers and gaming teams.
The eSports market is seeing significant growth, with nearly 30 million people in the US watching this type of content each month. Globally the number of viewers is estimated to be as high as 456 million people.
Just a decade ago esports was almost unheard of, in just a few years the market has exploded and tournaments are even broadcast on central sporting channels like ESPN. In 2020 ESPN aired at least 20 esports events, and even had a dedicated Esports Day.
Many also enjoy placing bets on predicted outcomes from these competitions and the prizes for eSports winners can be millions of dollars for the top players in the biggest tournaments.
There is a stereotype that exists about gamers being young men or teenage boys who enjoy spending many hours playing video games at home. However the demographics are in actual fact much more diverse.
In the video game market, while 38 percent of gamers are between the ages of 18 and 34, 6 percent are aged over 65 years. The average age of gamers is actually between 35 and 44. Male players only slightly outnumber female players, accounting for 51 percent of the overall gaming market.
As devices, such as smartphones, used for gaming become cheaper and more widely available, we can expect that the number of gamers will continue to rise and the demographics will become even more diverse.
The games
So what types of games are players set to enjoy in 2022?
One type of gaming that has continued to grow in popularity in recent years is online casino gaming. While casino fans once had to go to land based venues to play their favourite games, they've now evolved and they're available online, like these Megaways slots.
The most popular casino games are online slots, poker and blackjack. In 2022 we can expect video poker and live online games of poker and blackjack to become more popular as the technology relating to them improves and more sites begin to offer these types of games.
As the casino industry becomes increasingly competitive, games providers must adapt and continue to introduce new experiences in order to entice and retain players on their site.
Another type of game that will be popular this year is classic games re-imagined. As new gaming consoles enter the market, game developers are taking the opportunity to re-develop classic video games for both new audiences and nostalgic older players who enjoyed the original game.
These new consoles are more advanced, with better processors and increased storage space. This allows for classic games with better features and improved visual graphics.
Examples of re-released games that have entered the market in recent years including; Demon's Souls (2020), Halo: Combat Evolved Anniversary, Final Fantasy VII Remake (2020) and Mafia: Definitive Edition (2020).
Emerging trends
The play to earn genre of games
While not everyone is happy about this emerging trend, the introduction of NFTs, cryptocurrency and blockchain in online and video games is going to happen in 2022 and beyond. There are some mobile based cryptocurrency games that are already achieving millions and even billions of dollars in revenue, including Reward Hunters and Axy Infinity. Newer releases this year include Star Atlas and Illuvium.
In games involving NFTs, the ownership of unique items such as skins, weapons, or characters can be given directly to the players. Players are then able to sell and trade them on online marketplaces for cash.
Another quickly emerging trend that will continue in 2022 is cloud based and streamed games. These types of games increase accessibility for players as they do not need high-powered devices or consoles with lots of storage space.
One issue that some players have with this type of gaming is speed, some find that streamed games can lag and affect the quality of gameplay. This year, gaming companies will need to look at ways to help resolve that issue.