Raspberry Pi changed the way we think of computers like never before. For the first time, many people came to understand that it was possible to run a fully-functional computer without dedicating an entire desktop. Later on, we've seen Raspberry Pi being used for a variety of projects, and the latest version, Raspberry Pi 3, is powerful enough indeed. But, that doesn't mean that you should not be looking out for some Raspberry Pi alternatives in the market.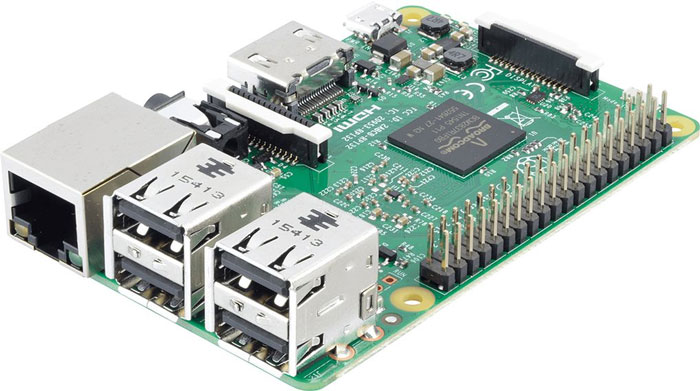 There should be no specific reason why you are looking for a Raspberry Pi alternative. In most cases, you will be needing a more powerful, more affordable and say more advanced type of single-board computers. We have tried to create a list of such products in today's article. When you need something other than 1GB RAM and 1.2GHz SoC, you can count on the following products without worrying. While there are some affordable Raspberry Pi alternatives in the list, advanced packages will cost more for sure.
Shall we now check out the best 5 Raspberry Pi alternatives you can buy today?
Banana Pi is one of the best Raspberry Pi alternatives if you'd like to have better processing power. If you're interested, you can go for the 64-bit version of the same Single Board Computer. In this version, you'll have better performance and can smoothly run Ubuntu, Android, Debian and more. When compared to Raspberry Pi, the 2GB of RAM offered by Banana Pi is impressive enough. Even though the CPU is clocked at 1.2 GHz, it will practically offer you better speed, stability and output.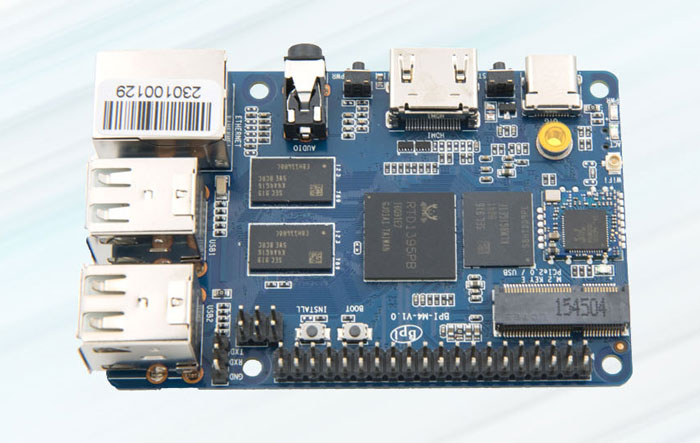 The best part is that Banana Pi doesn't cost you a fortune. You can purchase it by spending a few more dollars than you do for Raspberry Pi. Some of the other features we loved are the in-built Wi-Fi and Bluetooth, 8GB of flash storage, Micro-SD expansion and IR receiver. That having said, you are going to miss two extra USB ports in this one. At the end of the day, Banana Pi is a great choice if you'd like to have better performance and speed without spending too much extra.
The Tinker Board from ASUS is a perfect Raspberry Pi alternative if you need better performance in terms of specifications as well. To get started, this one is a quad-core device that is clocked at 1.8GHz and comes with 2GB of RAM. You won't have trouble in running most versions of Linux and Android, which is great. In case you are interested, you can stick onto the TinkerOS, a Debian-based Operating System, that is built into the single-board computer.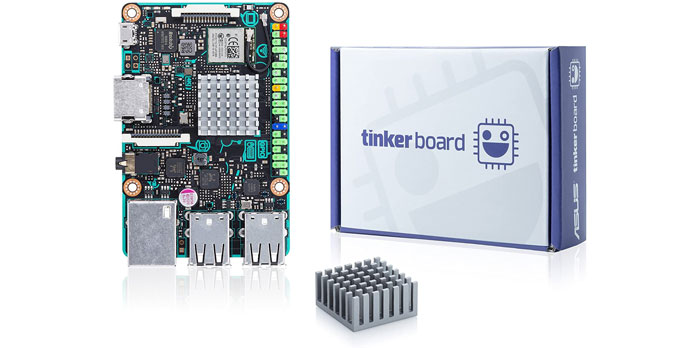 Ultra HD Video support is something we loved in this device, and you can count in the in-built support offered in Wi-Fi and Bluetooth. Unlike Raspberry Pi, ASUS Tinker Board requires as less technical knowledge as may be the case. Thanks to the in-built OS, you won't have trouble in getting started out of the box. It costs a bit more than Raspberry Pi and consumes a bit more power as well. If you are okay with all these and want to prioritize performance and stability, you should go for ASUS Tinker Board.
If you don't care about budget while looking for a high-quality Raspberry Pi alternative, you should definitely consider Beagleboard-X15, which costs you more than $200. Not really a good choice for beginners, this one does the job very well if you are a power user. Beagleboard-X15 packs in a bunch of features that we haven't seen in other single-board computers. To start with, there is complete support for 1080p Video and there is no doubt that the device supports almost every Linux-based OS out there.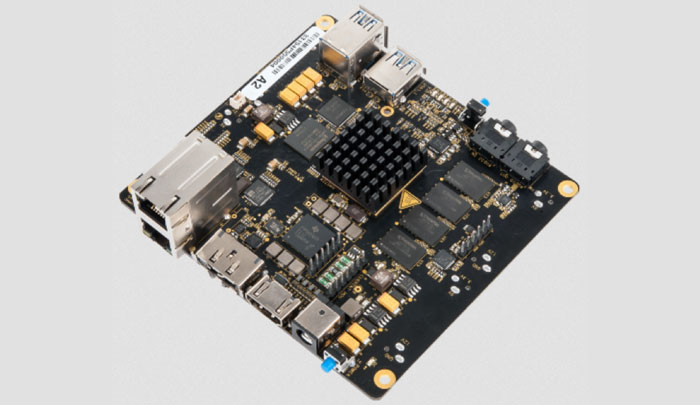 Unlike the other Pi alternatives we've covered above, Beagleboard-X15 offers USB 3.0 ports, which is great. The version we're talking about comes with 2GB RAM and 4GB Internal storage combination. Connectivity options include full-size HDMI, Ethernet, SD Card, eSATA etc. along with the 1.5GHz AM5728 processor on board. It does not matter whether you are running Android or Ubuntu, Beagleboard-X15 can offer you real-PC experience.
Another affordable Raspberry Pi alternative in the market, OrangePi Plus2 seems to be a good choice for pro and beginner users out there. It houses a quad-core CPU inside and when coupled with 2GB of RAM, you'll be having more than standard computing performance. This would be a good choice for different purposes like your media server or something else. Despite some bottlenecks in the area of connectivity, you would have no trouble in running any Linux-powered OS.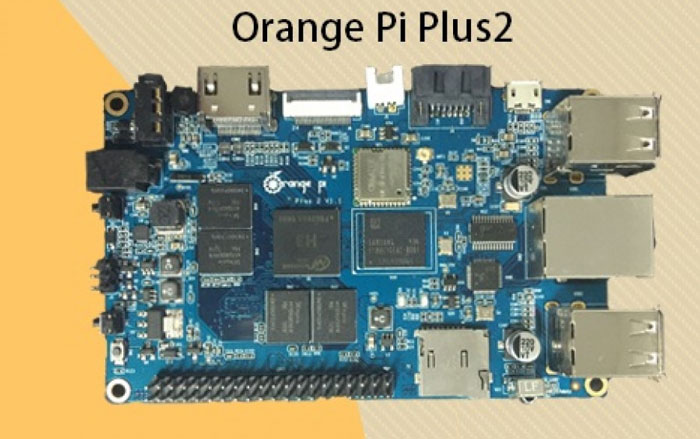 The biggest boost of performance comes with its complete compatibility for 4K video. You can easily use the single-board computer for seamless streaming and other options. In-built support for Bluetooth and Wi-Fi is something you cannot ignore today. Say you want to set up a media server of your own, you will love the 16 GB on-board storage available in OrangePi Plus2. For such a comprehensive package, we'd say that OrangePi Plus2 is priced quite reasonably.
If you are expecting something more than Linux-based devices from your Raspberry Pi alternative, you must have a look at Pine64. The product, a result of a crowdfunding project that happened in 2015, brings a bunch of features that developers love. Apart from offering 100% compatible with Linux-based OS like Android and Ubuntu, Pine64 supports Remix OS and Windows IoT as well. Although it doesn't seem to be the best when it comes to connectivity, there is always room for upgrade.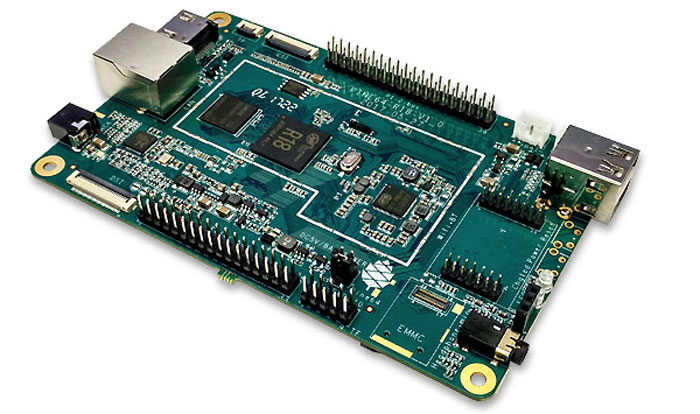 The availability of choice is one reason why we may recommend Pine64 over Raspberry Pi. Depending on your budget and the specifications you need, you can choose from the three variants. The basic version, which is equipped with 1GB RAM, is available for just $24.95. Another notable point is that you can always suitable components from the official store of Pine64. The IR Receiver, Flash Storage and Wireless Antenna are some of those things. We'd recommend this for the Pros who need more customization than ever.
Wrapping Up
So, these are the best Raspberry Pi alternatives you can find in the market and purchase. All of the products we have mentioned are in stock and you won't have trouble in getting them ready to work. Also, since we've included products for beginners, intermediates and professionals, you can choose the best one. We also did include some professional-quality yet affordable Pi alternatives like Pine64. We hope you find this list quite useful.