Are you looking for a new pastime or hobby to enjoy in 2022? Do you want to find something casual so that you can dedicate a small amount or larger amounts of time depending on your schedule? If so, casual online gaming could be the perfect solution. Whether you've got a quick 15 minutes to spare or a whole afternoon to fill, it can provide you with the fun you're after and without any kind of big commitment.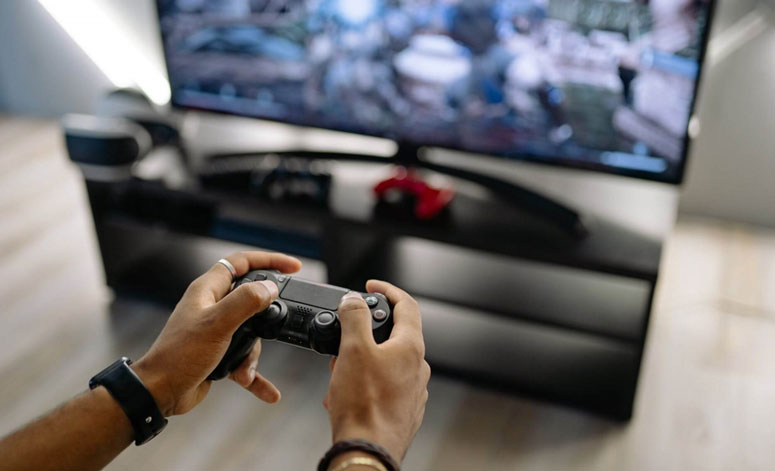 For those new to casual online gaming and who are curious about what to expect, here are some basics that should make you feel a bit more prepared and frankly more excited to give it a try.
Where and How to Access Online Gaming
The first question newbies have is where and how to access online gaming. Although it is online, how do you access the content? You have a few different options and usually many players prefer a mix rather than just one mode of play. To access online gaming, you can purchase a video game console such as the Nintendo Switch or Sony PlayStation, use your desktop or laptop for online games or use your mobile device to download gaming apps (these can be free or paid for).
As you can imagine, each of these platforms has its list of pros and cons which is exactly why players tend to use a combination of options. For example, mobile app games offer flexibility in that you can play them on the go, but the graphics and games can't compare to those on a game console like the PlayStation.
A few things to keep in mind when trying to find the best gaming platform are:
Your budget
Do you want to play at home, on the go or both?
What style of games do you like to play?
Are you looking for cutting-edge graphics?
Do you prefer the more in-depth style games?
These answers can help to point you in the right direction.
Consider Your Broadband Speed
Here's a technical factor that not everyone takes into account but is very important for overall gaming enjoyment. Your broadband speed can make online gaming smooth and fun or cause you a whole lot of headaches. If you don't have an adequate connection speed, then you can expect games to lag and even lose connection, which may occur right in the middle of a match. Having an unreliable connection will prove to be very frustrating and may turn you off online gaming altogether.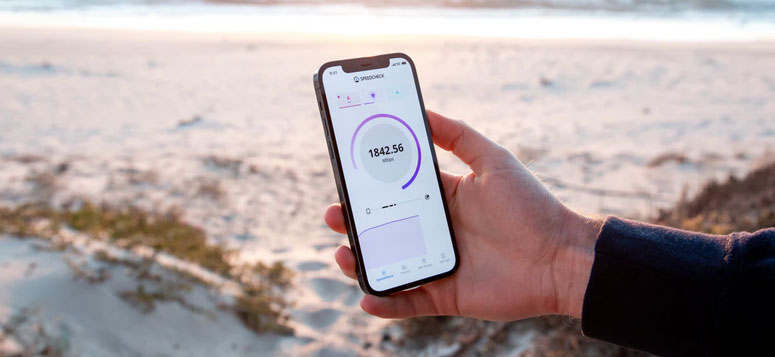 In general, gaming experts suggest that you need an upload speed of at least 1Mbps and then a download speed of at least 3Mbps. This will ensure your connection is smooth, secure, fast, and uninterrupted. If you end up hooked on online gaming, it would probably be wise to increase both these speeds to enhance the experience. Gaming pros tend to prefer speeds of 15Mbps to 25Mbps.
Also Read:
Familiarise Yourself with Popular Gaming Genres
There is one aspect of casual gaming that can be very overwhelming to beginners and that is the selection of games. There are thousands upon thousands of titles available and it can leave you confused as to where to get started and what to play. Some of the new releases can be pretty expensive too, so you want to be sure you're spending your money wisely.
Because each person is unique it's important to ignore what is popular and trendy and instead focus on your likes and dislikes. Familiarising yourself with the popular gaming genres will help you to sort through the options and know which titles to automatically ignore, and those that are worth investigating.
Generally speaking, the games are typically broken down into these main genres:
Action
First-person shooter
Role-playing
Sports
Real-time strategy
Adventure
Fighting
Racing
Battle Royale
These aren't the only genres out there, but they tend to be most popular, therefore they offer the most titles.
A Chance to Win Real Money
Casual gaming is meant to be fun of course, but for many, it's also an opportunity to win cash. You could view this as a separate category or gaming genre.
If you want to win real money, you can find the details on the best UK gambling sites by following the link. These reviews give you information such as the welcome bonuses, the games that are available, the licensing and the rating. Some of the typical online games you can engage in include blackjack, poker, roulette, baccarat and online slots. In other words, there's something for everyone.
What About Accessories and Game Gear?
You've probably also come across listings online and seen options in-store for gaming accessories and gear. This is a huge market with new items being released all the time. It's pretty easy to get caught up in the newest and latest high-tech options but the question is, do you need them?
In the vast majority of cases, these accessories are just extras, but they aren't necessary. With that said, they can enhance the gaming experience, they can improve your gameplay, better the sound and vision quality, make you more comfortable, and so forth.
You can always get started with the basic accessories and pick up more as needed or as the budget allows. The basics most gamers will want include:
Wireless headphones with a microphone, ideal when engaged in multiplayer online games so you can chat
Wireless controller to be used with your video game console
A wireless controller docking/charging station so your controllers are always charged up
An ergonomic gaming mouse, to be used with desktop and laptop games
A backlit keyboard makes night-time gaming on your desktop easier
It's also wise to do a little research on the accessories to ensure you're getting high-quality items that are compatible with your gaming system/equipment.
Now that you're familiar with the basics of online gaming, there should be nothing holding you back. You may just find it's your new favourite hobby to engage in.