Health, sports, fashion, transportation—these are just a few examples of industries where technology has had an impact. But if there's one industry that technology has had the most influence, it would be gaming, and it's for several reasons.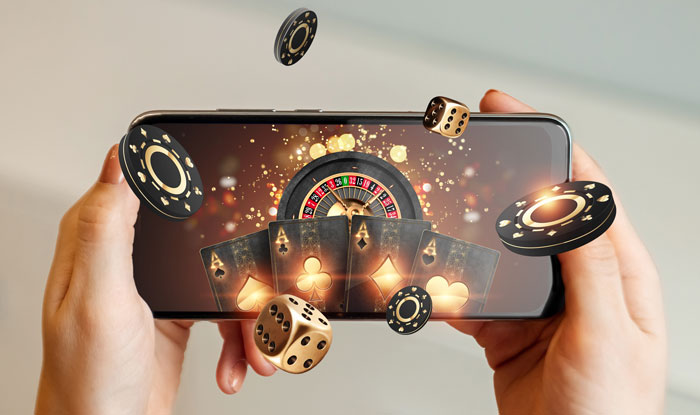 Technology has always been the one reason why online gaming is what it is now. But more importantly, most of the recent tech innovations were highly applicable in gaming.
Virtual reality, blockchain, augmented reality, almost all of these were a massive hit to gamers around the globe. Read on to find out how these technological innovations are revolutionizing the gaming world, or more specifically, online gaming.
Websites: Gateway to Online Gaming
There have always been countless people interested in gaming. The only problem was that they don't know how to engage in online gaming. They either have to play for hours or ask a friend if they want to learn a game, both of which can be time-consuming. And that's when websites played a huge part in popularizing online games.
After all, you simply have to visit a website like BestGamingSettings.com to know a game's ins and outs. These websites have their fair share of tutorials, hints, and guides, all of which help individuals with no experience in gaming whatsoever participate in online gaming.
Besides, even professionals visit websites for information they may not have known about their favorite game, which just goes to show that websites have become a part of the gaming world.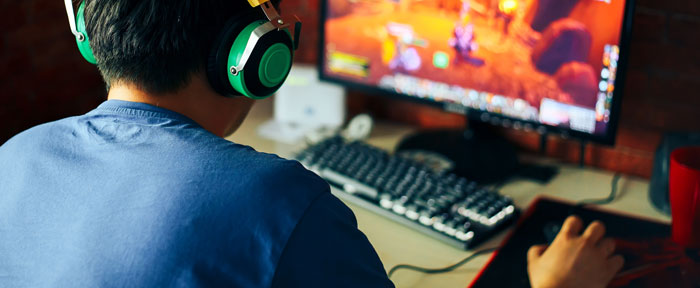 Gaming Marketplaces: Convenience at Its Finest
Back then, when you want to play a game, you'll have to rent or buy a physical copy of it from a shop. It wasn't convenient, as you'll have to go back and forth if you want to play multiple games in one sitting. Perhaps that's what motivated companies to develop digital gaming marketplaces.
Gaming marketplaces are platforms that allow you to access video games at the comfort of your gaming chair. You don't have to dress up, and you most certainly don't have to go out.
Examples of gaming marketplaces include Steam, Garena, Humble Bundle, and more. While these gaming marketplaces don't exclusively offer online gaming, they did their part in popularizing online games by making them a lot more convenient to access for aspiring gamers.
Virtual Reality: Gaming Immersion
Up until now, online gaming involves sitting in front of a monitor and looking at a screen. But as always, screens changed over time. Some became bigger, others became thinner, and graphics became more realistic. Needless to say, players are aware that their actual surroundings aren't at all connected to what they're playing, but that was before virtual reality.
Virtual reality made it so that players can now completely immerse themselves into online games, making it seem that they're actually involved in the game's story. You can say that virtual reality quite literally became a game-changer.
Naturally, this became a massive hit to players, so it's safe to assume that the development of virtual reality technology will remain one of the priorities of gaming companies in the coming years.
Blockchain: Safe and Secure Payments
If you've been in the gaming world for a long time, you're probably familiar with the dread of using debit cards, credit cards, and bank transfers to fund your account. Back then, you can't be 100% sure that your payments will go through. It wasn't as safe and secure before electronic wallets came along. Platforms such as PayPal and Neteller made it a lot easier for gamers to fund their accounts, but there were still risks.
But now, blockchain proves to be the safest and most secure method of payment. It consists of numerous components that enable anonymity, prevent fraud, and more.
Artificial Intelligence: A More Thrilling Experience
Single-player games often involve repeated gameplay. But experiencing the same sequence and patterns over and over again can be pretty dull. What gamers seek, especially online gamers is a thrill. Unfortunately, a game's program isn't omnipotent. There are limits to how it can operate. You can't expect it to do exactly what you want it to do, but that may no longer be the case.
Artificial intelligence is a technology that allows developers to create programs that continuously learn from inputs, allowing it to make each sequence unique.
For example, in an online role-playing game, a boss fights in a specific pattern. If you want to beat it, then you'll also have to follow a pattern. But what if programmers make it so bosses can learn from the player's movements? The result—a more thrilling experience.
Wrapping Up
Online gaming is what it is now mainly because of technology, but there are also cases where tech innovations did more harm than good to the gaming community. Take hacks and scripts, for example. It's certainly what one may call technology, but it's slowly ruining the experience of many veteran gamers. In short, technology can serve as a catalyst to either good or bad changes.