The metaverse has got a lot of people talking about its potential advantages and pitfalls, and one question that has been raised is whether online casinos will exist within it.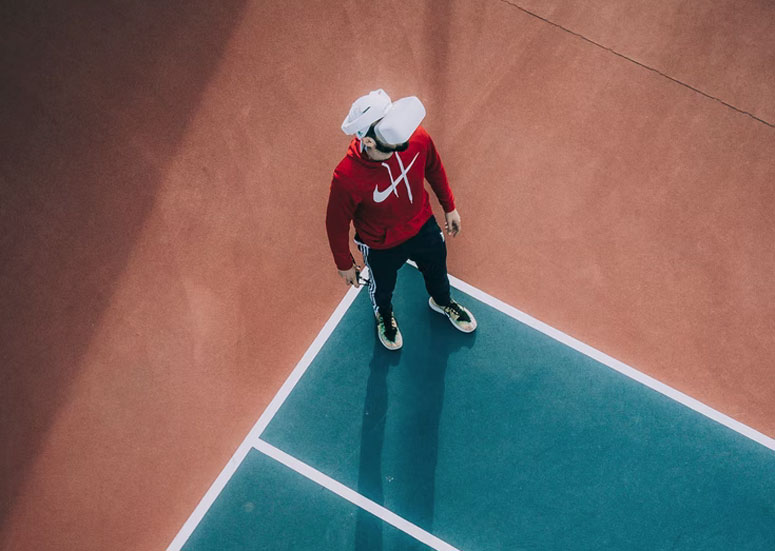 The Metaverse – What Is It?
Most people who have heard of the metaverse learned about it because of one reason: Facebook. As one of the tech giants of the modern era, this social media company's recently announced plan to rebrand itself as Meta and to put the metaverse at the heart of its future development (hence the name change) caught many a headline. And raised the obvious question: what's a metaverse?
The short answer is that it's a shared virtual online world, and most of the time people think of it as incorporating VR (virtual reality) in a heavy way. VR has been increasing in use as a matter of course, and beyond the world of video games can also be used to enhance the learning process. This is not the first time a virtual online world has been dreamt up, of course. Second Life started way back in 2003, and even World of Warcraft had some real-world implications when scientists studied how players reacted to a virtual plague (some deliberately infecting others, some self-isolating to die alone but without harming other players, and so on).
However, the metaverse (or metaverses) is intended to be substantially more advanced than these older examples. Not only is VR and perhaps AR (augmented reality) intended to be a critical component, but the shared virtual worlds will involve digital real estate, fashion, and money. Social interactions will be made more streamlined via VR headsets, and AR potentially allows for integration of virtual and actual reality. In short, it will make many current online features accessible via a 3D, VR world. And Facebook is far from the only interested party in creating their own metaverse.
Betting Internationally
Offering international betting will be a key feature of metaverse casinos, with cryptocurrency and NFTs being preferred over national fiat currencies. Even without the metaverse, there are many casino operators that let players play regardless of their country and region. The best international online casinos come with a mouth-watering assortment of the latest cutting-edge slots and mobile compatibility, plus live dealer games and old school card and roulette tables. Online casinos epitomize embracing new technology for the best possible experience, and should the metaverse live up to its potential then this will be a whole new avenue of possibility for wagering on the internet.
Brave New Worlds
There will be a wide range of metaverses for people to choose from, and in them chatting, playing games, buying/selling digital real estate and wearables (which may also be NFTs) will be possible. In addition, comedy and touring the world becomes accessible from anywhere, in a 3D virtual environment. On the therapeutic side, AA meetings can be held as can meditation sessions. In short, there's a huge number of potential activities and social interactions and this will only increase over time. And casino betting is set to be part of that too. The potential VR marketplace is estimated to rise massively by 2024, with experts forecasting a market of $300bn that year.
It is important to note that concerns over excessive social media usage similarly apply to the metaverse, and some people are concerned about both spending too much time and sharing too much data in metaverses (as per social media accounts today).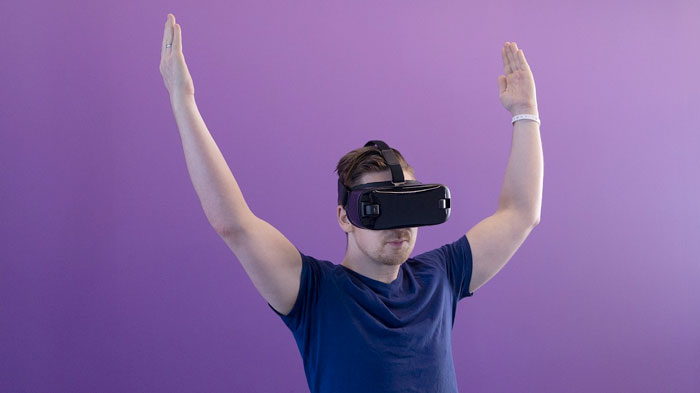 Currently, two of the biggest metaverses include Facebook/Meta's own Horizon Worlds, and Decentraland, which can be accessed by means of a standard web browser.
Metaverse Casinos
Online casinos have never been shy of hopping aboard a bandwagon when it comes to new technology, from the smartphone revolution to cryptocurrency. The metaverse is likely to be no different, and already Decentraland offers the ICE Poker virtual casino where thousands of players everyday access poker and other games. Both real money and 'just for fun' social casinos are likely to be popular attractions within the metaverse.
Cryptocurrency has increasingly been adopted by traditional online casinos and is expected to remain the mainstay of funding in the metaverse. It also makes international gaming easier as all players can use a small number of cryptocurrencies rather than having to have a hundred different fiat currencies. In the future, we should expect the VR aspect of the metaverse to bring live dealer gaming to the next level, as well as enhancing social interactions. These two features will come together perfectly in poker, where body language can be very useful for giving away if a player is bluffing.
However, it is worth noting that VR spent decades being the next big thing for video games, and even though it's now mainstream, VR gaming exists alongside the much larger traditional format. We may well see the rise of metaverse casinos while traditional online betting sites also continue to flourish.
It's certain, therefore, that iGaming will be a part of the metaverse, but the extent to which this happens and whether metaverse casinos supplant or co-exist with current online betting sites remains to be seen.