This is very old trick to optimize the speed in Windows operating systems. If you are using the internet especially broadband then you much follow the method to get better speed. In this trick we are disabling the windows system reserved bandwidth so that it is free for your use.
How this actually works?
This is a Myth that Windows by default reserve the 20% of bandwidth for their use. I mean updates, validation etc… So if we disable this we can increase the speed by a bit. There are many discussion article based on this topic see the official Microsoft response about it.This mostly works on broadband connection.
Now the procedure:
·         Go to start menu (Metro UI) in Windows 8 by pressing Windows key. Now type "gpedit.msc" in it and Click to open. In that windows go on clicking the following path: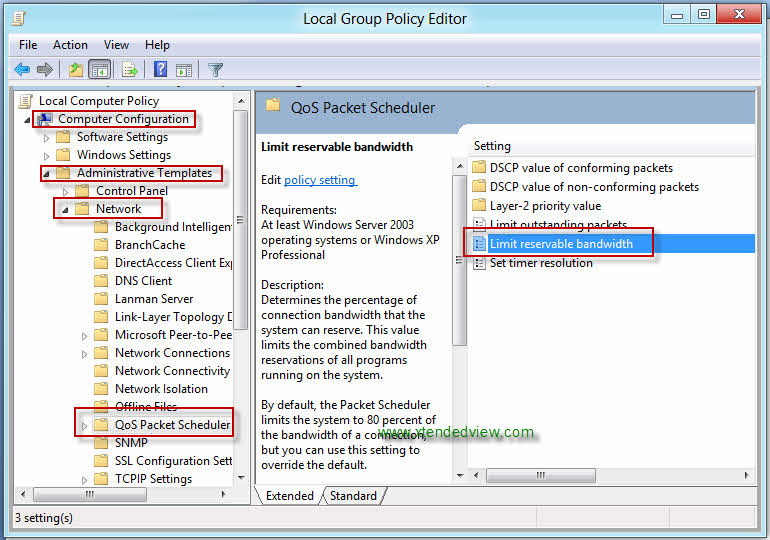 Computer Configuration ->> Administrative Template ->> Network ->> QOS Packet Scheduler ->> Limit Reservable Bandwidth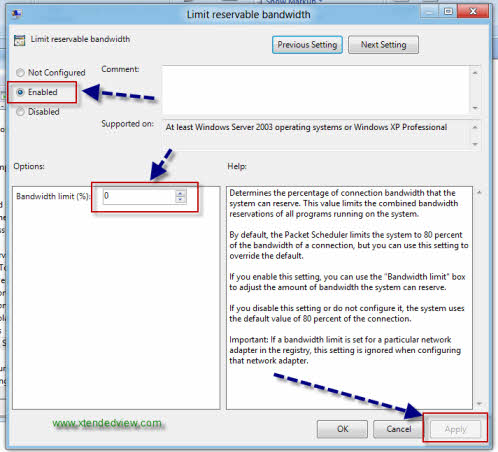 Now in that windows click on Enable and make Bandwidth limit 0%. This will change the default system bandwidth to 0% of total bandwidth means null. So all bandwidth is available for your use.