We already share lot of posts related to the Kaspersky internet security. Most of them are related to some Kaspersky tweaks, Update Kaspersky Internet Security Offline and the most essential settings for the Kaspersky Internet Security. Now after the 2012 version Kaspersky launched the preview version of 2013. Very similar to the windows 8 consumer preview version Kaspersky is ready with the KIS technology preview version.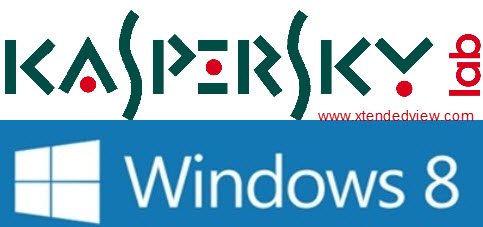 People very excited to use and preview the latest features being offered by the new Windows 8 Consumer preview version. It is latest and most comfortable with tablets as well as desktop computers.
Recommended readings:
Need of new KIS technical preview version:
 Many people like me started using windows 8 as primary operating system. The reason is to test the new features in the new operating system Windows 8. We already posted a tutorial about how to download the Windows 8 consumer preview for free.
Read this:
·         Where and How to download windows 8 from official Microsoft website
To protect your security on the new version of windows i.e. Windows 8 you will requires better antivirus software. Kaspersky is most affordable and best antivirus. Even the Windows 8 consumer preview comes with the preinstalled Microsoft's antivirus program. But if you want more functionality and online creditential security then you should look a best antivirus program like Kaspersky internet Security. As we know that Kaspersky has some special feature like Root kit scan. 
New Kaspersky version which is fully supported in Windows 8:
You might be familiar with the fact that the newer versions of the Windows operating systems are very less compatible with old software and this is 100% true for antivirus programs. I mean you can run other application software on new versions like Microsoft's Office, iTunes for Windows but not any antivirus program. For this you will require a fully Windows 8 compatible antivirus program to knock out all types of viruses from your system. The new Kaspersky version (Which is also known as Kaspersky Internet Security 2013 preview version) is fully compatible with new Windows 8 operating system.
See what Kaspersky claims:
The Kaspersky claimed that the new 2013 version a.k.a technical preview is supported with the Window 8.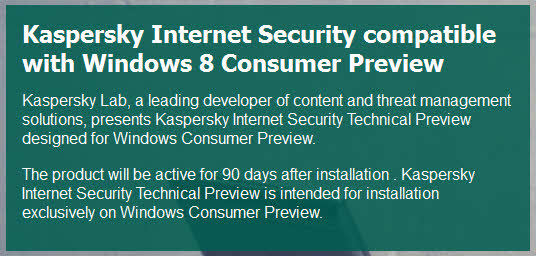 This clearly indicates that it is free for testing and can be used for the 90 days.
How to download the KIS Technical Preview?
Simple thing, just go to the official Kaspersky download page here:
http://www.kaspersky.com/windows8
At the bottom of page, click on Download KIS technology preview.
After completion of download double click on the exe file. Now you will see the window like this.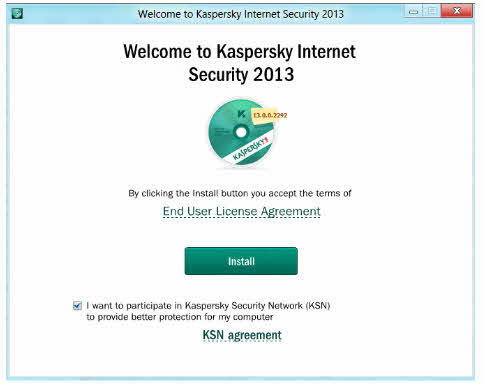 In between the installation it will ask you to restart the computer :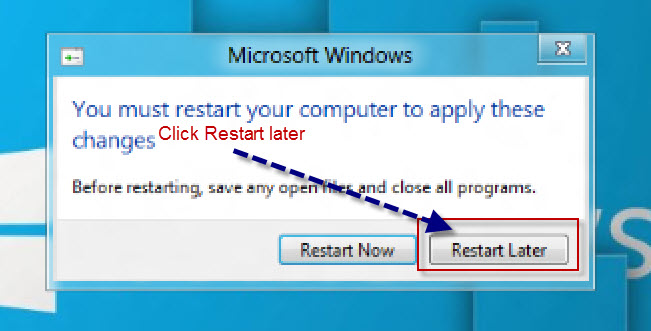 Click on restart later otherwise the instillation will be failed after a restart. I wasted my time in this so informing you. 🙂
Click on the button Install. It is normal process. Activate the trial license (you need an internet connection for that. Surely it will be activated for 90 days. After installation you can see the software like this.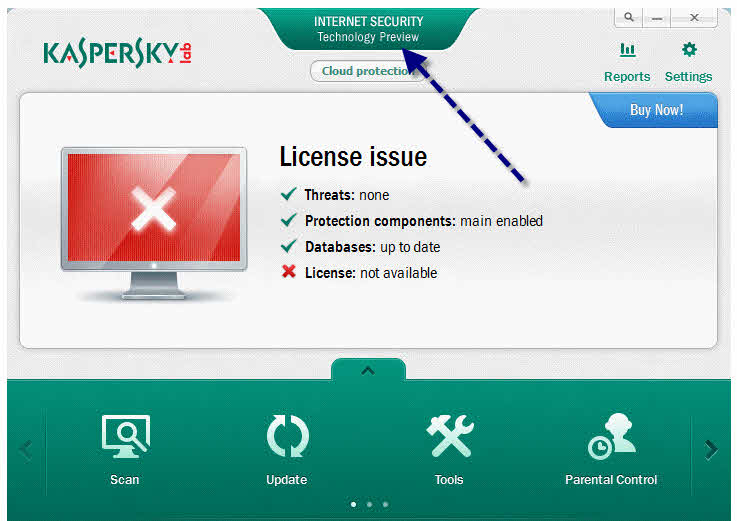 One more important thing:
This version is highly recommended to use on the new consumer preview copy of Windows 8. This version of KIS is made by taking consideration of new visual and security features of Windows 8. Are you are already using it? Then don't forget to share you experience here.