Few days back, we had shared details regarding Windows 8.1 – The latest Operating System from Microsoft and we had also mentioned that the OS will be released quite soon (it's already released now) finally, after long time, Microsoft has released Windows 8.1 for public. It's the half of the story! Good news is that, you can GET Windows 8.1 FREE if you do have a genuine Windows 8 Product key with you.
Unlike the process of upgrade from Windows 7 to Windows 8, the current upgrade is quite easy and can be completed in minutes if you have a decent internet connection with you!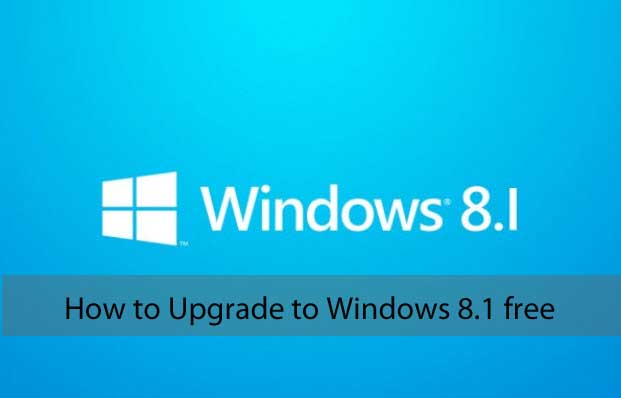 We hope this is a quite big deal, especially considering the fact that you have nothing to pay for getting this feature
As we mentioned in our previous post, upgrading to Windows 8.1 will give you many advantages such as skydrive integration, improved security etc. However, to confirm whether the hardware capabilities of your PC are compatible with Windows 8, we would like to let you know something about the upgrade.
Upgrading To Windows 8.1: What you should know about it?
Good Internet Connection: It is very important, because the size of upgrade is around 3.5GB, which is admittedly quite big!
Once you have finished Windows 8.1 upgrade, you will have to reinstall all the applications, which you had installed earlier using Windows Store
You can work during up gradation process.
Had you passed system requirements of Windows 8? If yes, just go on with 8.1!
In addition, make sure that you have installed latest Windows 8 upgrades. Some users have complained that they cannot see the free upgrade offer in Windows Store.- See more about this in point 2.
Have you followed all the above points? If yes, we would move on with the process of upgrading Windows 8 to Windows 8.1 using the in-build Windows Store of Windows 8.
Step #1
Go to the start screen of Windows 8 PC. Click on the 'Store' tile, which would lead you to Windows Store.
Step #2
In Windows Store, you would be able to see a larger tile 'Update to Windows 8.1 for free', as shown in the following image. Now, click on the tile.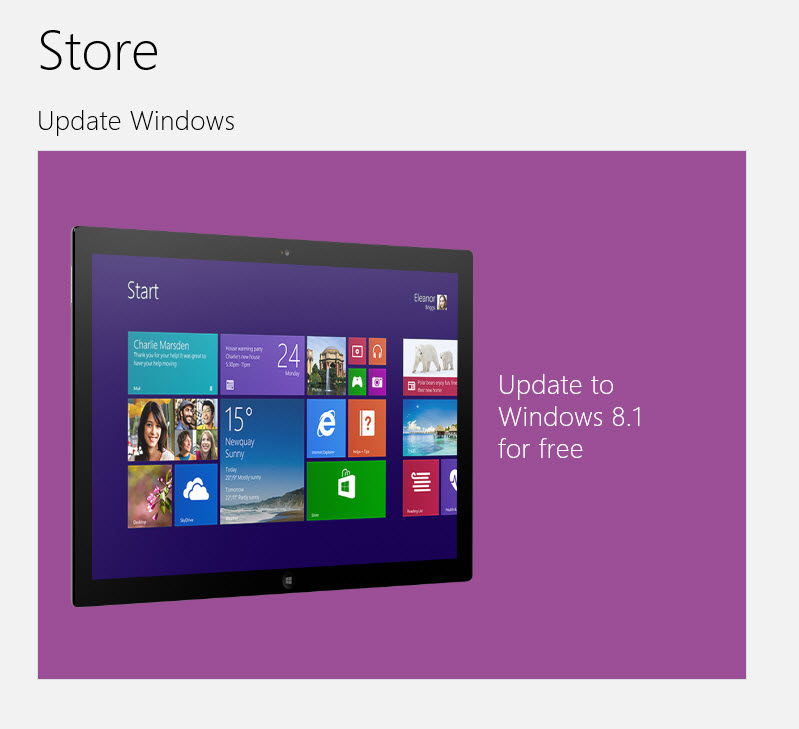 NOTE: if you cannot see the tile 'Update to Windows 8.1 for free' follow this procedure.
To overcome this issue you need to go ahead with Windows update (type "windows update" on metro style menu) and search for the available update. Then select choose specific update and look for: "KB2871839"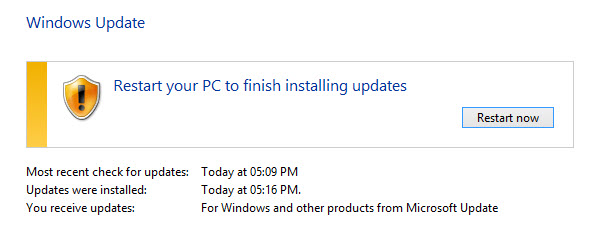 Download and install that update. Restart your computer and now you can see the update to Windows 8.1 option on Windows store.
Step #3
You can see one beautiful landing page of Windows 8.1.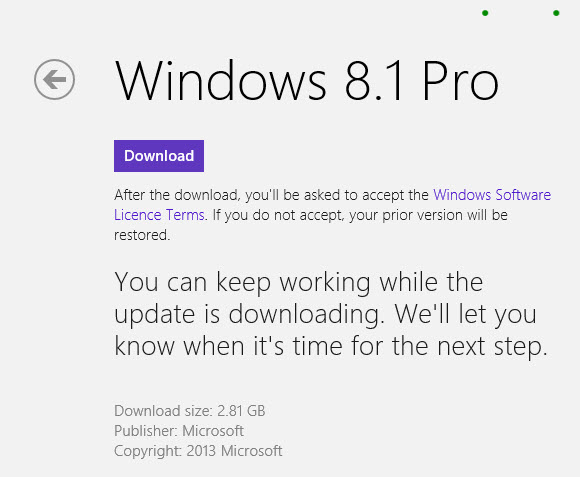 From the left section of page, click on 'Download'. It will not take more than seconds for the download to start.
Step #4
Now, you can see a progress bar like in the following image.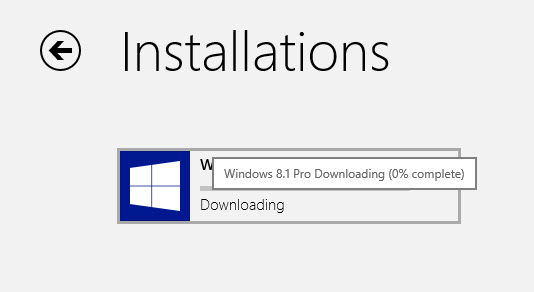 Yes, keep working and Windows will let you know once the upgrading process is complete.
Step #5
Once the upgrading process is over, your PC needs to be rebooted.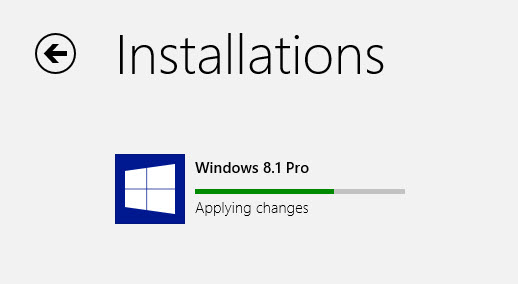 As soon as the upgrade is installed, you can see a reboot alert. And, after closing all your works, you can click on the reboot button.
Step #6
You will have to wait during the reboot because you have to tolerate some 'Setting Up' screen as well as agreement to Microsoft License terms. In addition, you have to select settings for your OS. You will also have to set up Microsoft account, SkyDrive account for the sake of usability.
Step #7
Well, yes, (Congratulation!) you have successfully upgraded from Windows 8 to Windows 8.1, and you can see the revamped Windows with all new features in matter of seconds. Wasn't that simple and awesome, especially considering your ability to work while upgrading? We think so!
Step #8 (Optional)
If you have installed apps from Windows store, you should reinstall them to make sure that such apps will work fine in Windows 8.1 as well.
Installing Windows 8.1 from downloaded ISO file
If you would like to install Windows 8.1 later by means of using some removable media like USB or DVD. To use this method, You can follow these steps. Using this method, you can create an ISO image of Windows 8.1 and install it on another PC.
Download WindowsSetupBox from the official website of Microsoft Windows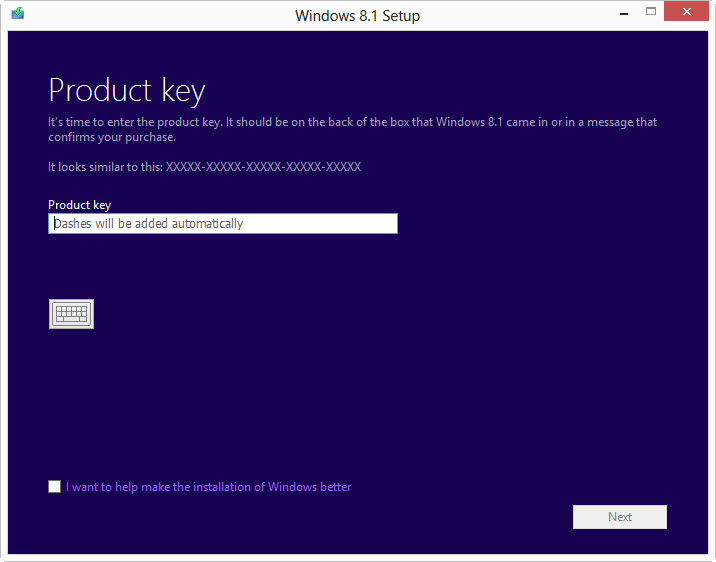 Run the set up, and provide the Windows 8/Windows 8.1 product key that got from order email.
Wait till the downloading process is complete
Choose the installation option – Install now or Install by creating media or Install later from your desktop
If you have chosen the media option, you will have to select the option and proceed
Now, you can install Windows 8.1 on any other computer you want! We hope this will be useful for at least a few of you, who are not able to download the entire 3.5GB upgrade from Windows Store.
By the way, have you upgraded to Windows 8.1? What do you think about this latest Microsoft OS? Do let us know your opinion through comments.