As a 'how to tutorials writer' taking screenshots for the articles and tutorials is most important task. Last week I switched to Windows 8- A new awesome operating system from Microsoft Corporation. I came to know that there are very handy and easy ways available in Windows 8 for capturing and customizing screen shots in Windows 8. I am sharing here the 4 way by that you can take screenshots and edit them very easily.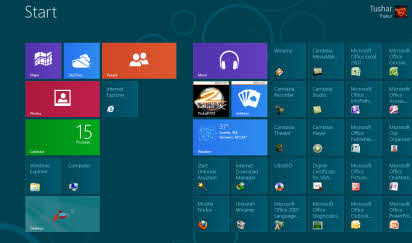 We know that the default "Print Screen" button is used to take the screenshots in Windows. In Windows 7 the new tools available for taking the Screen shots named snipping tools. We can use a third party application for taking and editing the screenshots.
4 best ways to take screenshots in Windows 8:
1)      By Print Screen Button:
This is the default tool to capture the photo of total screen in just one key. But when you press the Print Screen Key from your keyboard it copies the total screen image to the clipboard and we can paste the image to desired location just like in Microsoft Paint or Word.
2)      Alt + Print Screen :
These keys combination do very similar effect i.e. copying the image to clipboard. But this is somehow different. When we press Alt+ Print Screen it only copies the image of only active Window. I mean suppose I open 3 windows one is Paint, Microsoft Word and third is Mozilla Firefox, all windows are not maximized rather they are simultaneously opened side by side. Then these key combinations will take screenshot of only the active window.
3)      By Windows key + Print Screen (PrtScn) : 
This is another way to make easy screen shot in Windows 8. In this method you don't need to save or paste the image. Means when you press the Windows key + Print Screen it automatically save the PNG image to the "LibrariesPictures"
4)      Using Microsoft Snipping tool:
This is default tool provided by Microsoft in the Windows 8. This is very handy because you can edit the image immediately inside it. One more advantage of it is that you can take screen shot of any custom area on screen just by selecting the region. See the video tutorial for more info on use of it.
5)      Using a third party software Snagit: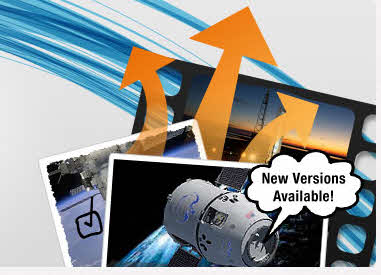 This is best tool to take and edit the custom screen shots. Just install the software and it will be activated when you press the Print Screen" key on your keyboard. You can download the Snagit for trial here. The only limitation of trial version is that you will get the watermark of software. So if you like this software then you can purchase it. The details tutorial about it can be found here (Labnol).
So these are the most effective ways available in Windows 8 for taking awesome screenshots.