Students in college can learn to cope with the educational process, no matter which field of study they must investigate. Today, a vast amount of information assaults our brains, so we need to deal with it properly. Improvements in the informational technologies of the last decade help students prioritize the studying process better and find more time for learning and other activities.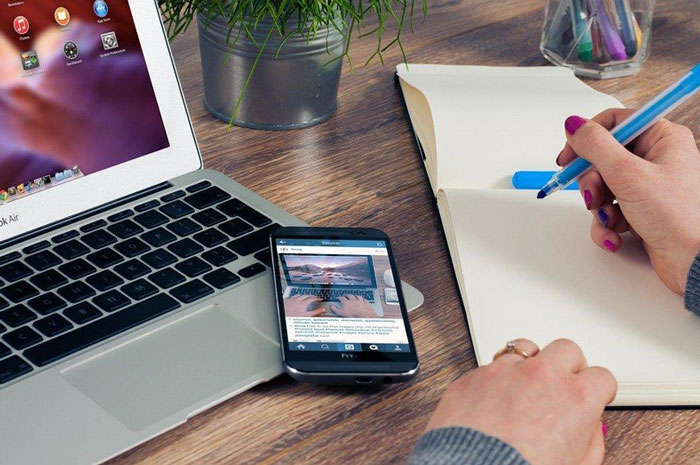 Rarely do students spend all day without a phone, so it remains as the main tool in daily life. The educational process is no exception, so we have decided to share the top seven apps that will help you increase your studying productivity and approach self-development effectively.
Daily Planner
If you want to study well, start with planning your time. Daily Planner is a great app that includes a list of to-dos in the calendar and a habit tracking function. Create tasks for the entire day and mark them with icons of matching activity.
With a Daily Planner, you will see how easy it is to manage all your activities in one place. You no longer have to worry about forgetting anything; simply start using this app to improve your time management skills.
Evernote
Evernote is more than just an organizer with classic sticky notes on your desk that only make more of a mess. This app is essential for every student who needs to capture their ideas instantly. Aside from the giant workbooks you need to hold on your back, Evernote will keep your audio files, conspectus, links, scans of handwritten text, and even pictures in a digital workspace.
Undoubtedly, students often need to write many assignments, such as argumentative essays, term papers, and others. Sometimes it is helpful to buy college term paper samples and save them in a reliable place as Evernote.
If you really want to be efficient in your studying space, add Quora as one of the must-have tools for your phone. Quora is one of the most significant knowledge-sharing communities where you can get answers to any questions. It doesn't matter which topic you are curious about – create questions on the go, and get instant responses in real-time.
Include your range of interests and get acquainted with content recommendations customized for you. Remember that certified specialists worldwide are happy to share their knowledge, answering your questions with high-quality responses.
Download this app if you need to prepare for your exams efficiently. Simply snap your question and get an answer from more experienced peers around the world. Brainly is a must-have among apps for students who want to improve their knowledge on any discipline: math, languages, physics, chemistry, biology, economy, accountancy, engineering, computer science, and many more.
At Brainly, 250+ million users make new discoveries by searching thousands of expert-verified answers. If you are one of the people who have acquired vast stores of knowledge, you can help others and earn ranks and points to be more recognizable.
This app is a collection of enjoyable brain training games that not only let you relax after class but spend time with benefits. Practice writing, advance your memory, and level up your math skills in one spot. Speaking, reading, and listening are also engaging, so don't miss a training session.
By completing all games daily, you'll get special status. Track your strengths and flaws with a weekly statistic. Proven educational methods will increase the possibilities of your brain and expand your viewpoint.
This knowledge-sharing platform continues to amaze! Choose any course provided for free by recognizable universities and colleges of the world. Coursera helps students improve their knowledge in various fields of study and prepare reliable specialists for potential careers.
Only professional instructors will help you grow in computer science, music, photography, or arts. Choose the course you need and pay only if you need a certificate to prove your knowledge to institutions.
Due to the high speed of life, students are unable to manage their mental resources. Therefore, such an app as Calm helps learners with stressful routines to relax, sleep, and focus more on specific tasks. As a user, you will get an audio accompaniment of meditation and relaxing sounds and masterclasses from the best teachers in this field.
These seven apps are good ways to improve your self-development. And remember that great educational results depend not only on smarts but on a happy personality!