We all know that apps can provide a much quicker and easier service than purchasing something online or over the phone. This is why The Hertz Company have created an app that enables users to process their car rental request direct from their mobile or tablet device. '24/7 On Demand' aims to provide a quicker and easier service to customers looking for convenient car rental services. This app basically accesses the internet and sends your service request from it. It is much better to use app instead of using internet to browse the website and do it.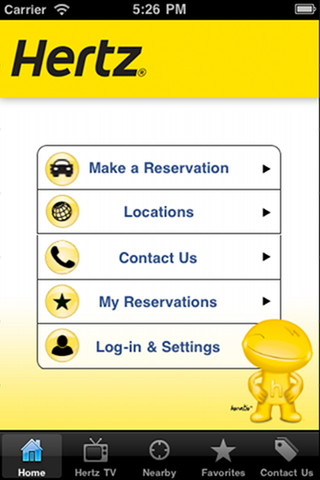 Perhaps one of the biggest advantages of the app is the fact that it lets the user rent a car via the day rate or hourly rate. This is a particularly useful feature for anyone who finds that they often need to take last minute trips, or need to travel at odd hours of the day or night. Renting by the day or hour is a much more cost effective method of traveling short distances. This app is especially useful for someone who requires a last minute service due to the fact that it is available 24/7. It is much faster than accessing the full website or waiting for the phone lines to open.
It also means that in an emergency, all you need to get your journey started is your mobile device. In addition, if you need to pick up your vehicle from one location and then drop it off at the end of your journey at another, this option is also available at Hertz.co.uk as one-way car hire. The ability to check out a rental car with only a few clicks is definitely an efficient and much needed service. There are a few other service based companies who have also made the leap to apps, and you can find a list of these interesting apps available at www.getapp.com.
Renting a car via an app on your mobile device or tablet can also prove easier to use then waiting through telephone systems or using the full website. Whatever your needs, it is definitely a quicker and easier method and it means that you can follow updates on your booking direct from the palm of your hand.