You may instantly think 'yes' since Microsoft has made smartphones. But think again. They were not all that popular and became invisible too soon. Windows tablets, on the other hand, are still going strong. With most laptops and computers using Windows and phones using Android, they had to create a bridge somehow. Enter – Microsoft Launcher.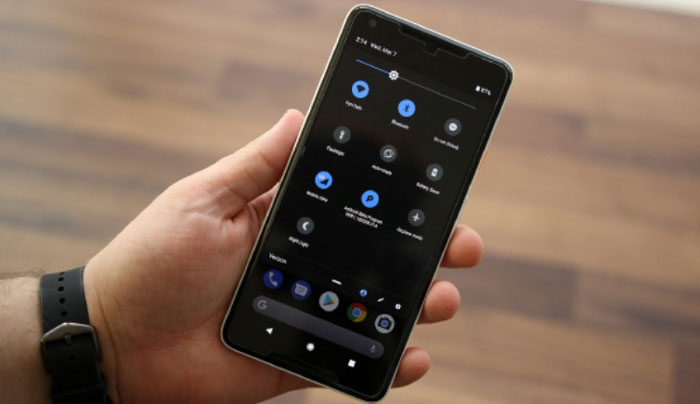 Why did Microsoft make a launcher anyway?
If you want to connect your phone to your computer, you will be directed to download the Microsoft Launcher. The reason is pretty obvious – Android apps and Windows apps are different and you cannot sync them. The launcher helps you use your laptop apps on your phone. Get updates on work, send quick mail replies from wherever you are.
Alternatively, you can download the Your Phone app on your PC to access your phone via Bluetooth. But that only works in certain proximity and both devices need permission to connect every time you use it.
What's different here?
This launcher does have a few things that your default system does not. The layout is the first thing you will notice. It looks different but has its perks.
Key features
App drawer layout: You can pick from a horizontal or vertical list or in alphabetical order. The vertical list keeps everything organized and easy to find.
Customizable appearance: You can change themes, wallpaper, icons, and even folder appearances. The default icons are minimalistic and formal. They instantly catch your eye.
Feed: The feed can be accessed by swiping from the left. It consists of Glance, News, and Timeline – you can choose which ones you want to keep. In Glance, you can get your tasks, calendar, reminders, notes, and anything else you want to get a quick update of. In the timeline, you can get updates of incomplete activities on your PC and your phone.
Dock mode: In addition to the regular notification panel, there is a second shortcut drawer you can pull up from the bottom. You can pick which icons to show and how the dock mode appears.
Gestures: You get similar gestures like the Windows OS on PC. Double-tap, swiping gesture, two-finger swipes, pinch in, pinch out, etc. to launch different apps or perform actions. You can also customize these gestures – all of them.
Cortana: You can use Cortana just like you do on the computer. Although Google Assistant is probably more efficient.
Pros
It is designed to increase productivity. You can get all your frequently used apps in the feed as well as work directly from there.
The multiple gesture shortcuts are very helpful.
You can change a lot of features, so customize however you please.
Cons
It will take you some time to get used to – the layout is neither like the Android nor the Windows you know. As far as looks are concerned, it does not feel familiar in any way.
As much as the launcher is designed to simplify the user interface, the dock mode does seem a little unnecessary. You can add home screen shortcuts from your app drawer and you get all notification shortcuts in the notification panel already.
How to get it?
The Microsoft Launcher is available for download in the Google Play Store, and it's free. You just need to download and set it up on your phone just like any other app. On your phone:
Go to Play Store.
Install Microsoft Launcher.
Press 'open'. The setup will start on its own.
You will be asked for permission by the launcher to access your device. Select 'allow'.
You can then add your Microsoft account and sync your mail, calendar, etc.
You can simultaneously keep both your default launcher and the Microsoft one running at the same time, but you will have to constantly choose between the two for every action. So when you get the option to set the launcher as default, press "set as default".
Enjoy the new launcher. You can change back to your previous launcher from the Launcher Settings – the icon appears on the home screen.
Go to Launcher settings,
Select Advanced settings,
Here you can "switch to another Launcher".
You can also use this launcher on your Android tablet. The install and setup methods are the same. Of course, if you want the full Windows experience on any other device, you can always buy a Windows tablet. According to David Castano at Converged Devices, "some of the latest can even be as powerful as a laptop. Since they come with Windows OS – you can use your Microsoft account to sync both work and homes devices. Many of them have detachable keyboards as well. For those who move around frequently, a Windows tab is the perfect device to get work done."
Existing competitors
The first few Android versions did not allow for much customization. Before stock Android was a thing, almost all phones had some of their distinct features in default apps. For example, HTC allows you to fully customize your phone including themes, fonts, and icons. These features faded away with the advent of pure Android in Nexus and Pixel phones.
Hence, more options were developed to allow users to personalize their devices. Among these third-party launchers, Go Launcher has been quite a success. It is similar to the default Android launcher but with some changes. It's free and gives you the option to customize themes, icons, keyboards and more. Nova Launcher has also been a fan favorite with a bunch of customization options.
Given all the alternatives already in the market, Microsoft Launcher has not been that popular. Not to mention, for flagship phones like Samsung, there is the Samsung UI already built-in along with the Android launcher. There is no option to deactivate the Samsung UI, which means some apps will remain in default mode. So how much you can utilize this thing also depends on what phone you use.
Final Thoughts
You have to accept the bad with the good. However, when it comes to technology, you may have a choice. There are so many options now, you can take your pick. Whatever your phone doesn't have, you will find it in an external app. If you like to shake things up once in a while, give this a shot.
Windows is probably the best operating system for laptops and PCs. Windows 10 is quite advanced in terms of features and supported applications. Their phone launcher is also pretty good, if not the best. Even if the appearance does not impress you, this is an easy and reliable method to stay connected at all times. You don't have to pay a dime for it – so do check it out!