With social distancing dubbed 'The New Normal', people heavily rely on video calling apps to fulfil their formal and social interactions. Such apps make it easier for individuals to stay in touch with their loved ones. They are free to download and demand a decent internet connection for better usability.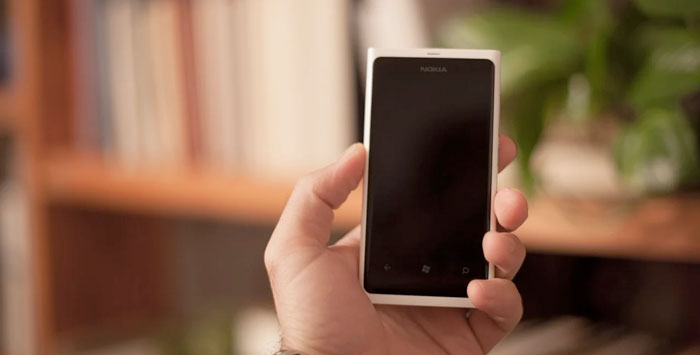 As more people start to work from home, they need reliable video calling apps to run on their Mac or Windows devices. Let's find out more about them.
Best 6 video calling apps for Mac and Windows
Your work from home setup must include a Mac or Windows device. For smooth communication, you do require a video calling app, which is easier to use and gives you the most bang for your buck. However, you need to note that not all video callings apps will support your device. So to save your time and research, we have prepared a list of 6 video calling apps that will run on Mac and Windows devices like a charm.
Skype- It is the first app in the market to provide all its services for free. Skype was launched in an era, where video calling was new. Since then, it has come up with delightful features like call-forwarding, Skype Go, file sharing, etc to satisfy the needs of its users. With its latest update, you can group video call with up to 50 participants in a single go. Though there are several other apps in the market, corporations (even today) trust Skype to meet their formal needs such as meetings, presentations etc.
Wire- If you are looking for a video calling app that is hard to trace, Wire is the one for you. The app's main focus is to protect the data of its users at all costs. That's why it runs with end to end encryption, which is extremely hard to trace. Users can benefit from its group video calling feature, where up to 8 participants can be included in a single call. Apart from security, the app has the potential to run on poorest internet connections. Wire is most commonly used on Windows 10 devices.
IMO- Popularly known for its instant messaging service, IMO has gained a significant following with the help of its bag full of amazing features like group calling (20 members at once), instant photo share, voice messages and much more. Thanks to its intuitive interface, users find it easy to navigate around the app. Both Mac and Windows users can take the taste of this app.
Whatsapp- Originally designed to compete against IMO's instant messaging service, Whatsapp has gradually adapted itself to meet the video calling needs of its users. Today, the app offers the best video calling quality in the market, period. With Whatsapp web, you can easily use the app on Mac and Windows devices. Talking about the features, Whatsapp allows you to share files/locations, check for news and offers the total access to users to customize their profiles. And yes, group video calling (up to 8 people) is also supported by the app.
Line- If you want to chat with 200 people at once, Line allows you to do that. Already popular in Japan, Line has gained support worldwide due to its group calling feature. Apart from it, Line offers features of standard messaging service such as file sharing, use of emoticons, one to one or group chatting, etc. You can easily install Line on Mac and Windows devices.
FaceTime- You must be aware of a phrase- Let's FaceTime. It is officially available on ios and mac pc but there are a few users who claim to use facetime app for windows 10 , FaceTime offers a simple and smooth video calling experience to its users. It comes preloaded on Mac devices and users just need to fill out their Apple Ids to start using it. Expect for Pakistan and Saudi Arabia (including Dubai), you can FaceTime with up to 32 people at once around the globe.  With the latest update, users will get mute Facetime invites (in group calls), which is much appreciated in times when you don't like to be disturbed. Other features like stickers, memojis and audio calls are also supported by the app.
Don't allow COVID-19 to put a pause on your interactions. Use the above-listed apps to chat away. All 6 of them will function smoothly on your Mac/Windows devices.