The whole tech world, including various rumour mills, was waiting for Google Android Key Lime Pie, which was expected to be the upcoming version of the open-sourced but Google-powered Mobile Operating system. Nevertheless, Google Inc has simply fooled you, by placing the statue of Android KitKat just before Google Head Quarters. Yes you heard us right! In case if you missed the news from Sundar Pichai, let us tell you that Google has announced that name of the upcoming version of Android OS will be v4.4 also known as Android KitKat, the famous name of the famous chocolate bar from Nestle. This does mean that all your rumours regarding Android v5.0 are obsolete, at least now. Now, we will gather more information about the upcoming version and its quite unexpected & exciting code name.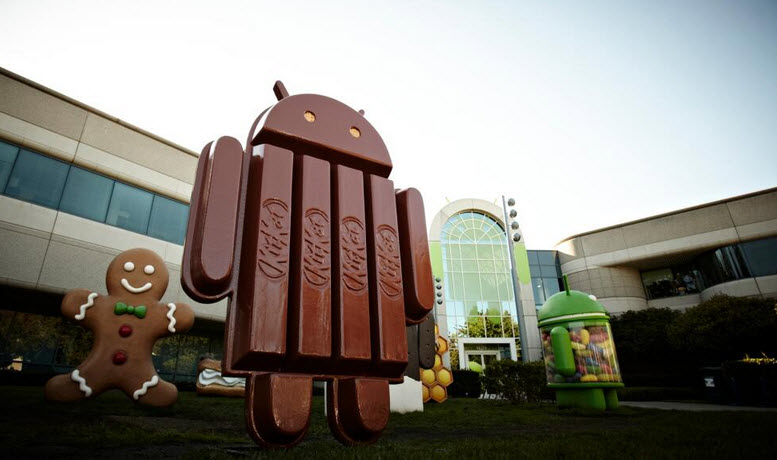 Google Inc has been adopting various food-names for representing each version of Google Android such as Gingerbread, Ice Cream Sandwich and the latest Jelly Bean. Also, they used to keep track of an alphabetical order as well. However, the foremost important thing is that it is the first time in the history of Silicon Valley giant to put a name, which has been already licensed by another company, here the famous chocolate manufacturer, Nestle. Just because of this contradiction, when Sundar Pichai, the Google Chrome & Android Head of Google Inc, posted a photo of the KitKat statue in Twitter and Google+, for at least some of people, it sounded hilarious. And, they stopped their natural laugh when they saw the official page of Google Android, featuring all versions of Android, which was followed by KitKat.
In addition, in his tweet, Sundar Pichai added that Android has crossed 1 Billion activations, which is a big deal. He included that the 'guy before him – Obviously, the latest version, Android KitKat – can help the company in increasing the speed of growth of Android', by attracting more users as well as manufacturers towards the exceptional OS. When talking about the new version, Google also added that,
"Android is the operating system that powers over 1 billion Smartphones and tablets. Since these devices make our lives so sweet, each Android version is named after a dessert… As everybody finds it difficult to stay away from chocolate we decided to name the next version of Android after one of our favourite chocolate treats, KitKat,"
For us, the name sounds quite exciting. Now, let us know more about the deal between Google and Nestle and understand what are involved in this.
What's up with the DEAL
When various reports, including of BBC, this adaptation of name is a clever strategy or marketing as well as to increase simplicity and popularity. Leaving no strings attached, Google told the BBC that there is no involvement of money in the deal between these tech and chocolate giants but what they want is something funny and unexpected. Reports also articulate that the decision of the deal did not take more than 24 Hours, unlike others. In spite of the above fact, it is also noticeable that these companies have been pondering over the deal since 2012 but the deal was finalized in the last Mobile World Congress.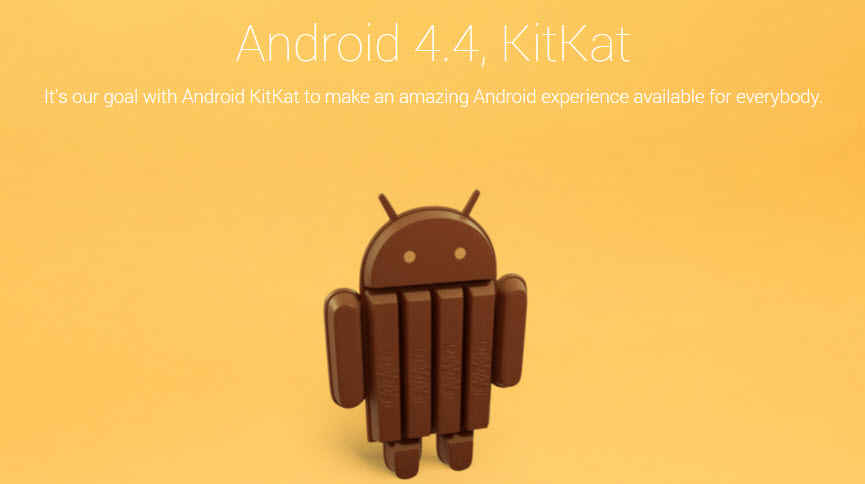 As the companies itself have mentioned, there is no single money involved; but it does comprise one truly clever method of marketing, which will be profitable to both giants. When the name brings that priceless unexpectedness and popularity to the mobile platform wherever Nestlé's KitKat bars are available, Nestle will be gifted with the deep joint with the Silicon Valley giant, which makes enough sense. In addition, there is much other stuff awaiting this companionship, which will be a bit useful to the user as well.
Adding a bit of fire to the talk, reports add that Nestle will assure the availability of Android-shaped bars in some regions as well as the contest to win Google Nexus 7 and Google Play Credits by buying KitKat bars from your candy store. Of course, such plans will be increasing the exposure and demand of both Android and KitKat – so double deal! For instance, in their official website and the published video, Nestle had shown previews of their KitKat bars, which are stuffed with the opportunity that could lead you to free Google Play credits as well as Google Nexus 7. Furthermore, Larry Pages, in his  Google+ post, also showed one Android-shaped KitKat.
In the official blog post of Nestle, the company echoed their words of Patrice Bula, Nestle Head of Marketing, who said that the incorporation with Google Android would help the famous chocolate manufacture in accentuating their digital presence, which is, of course, a big deal in this famous digital era.
Having said that all, we would like to add that we consider the mentioned deal as a one, which does make enough sense. Apparently, through this 'inter-category-marriage' of brands, both Google and Nestle will be enlightening their ways of presence among folks. What do you think about the deal? Is it able to accentuate brands' presence, as mentioned earlier? Do let us know via comments