We are living in a world where the differences between a PC and a smartphone have narrowed down. However, the file systems of both operating systems are unalike. And, that's why you want to know how to convert EXE to APK.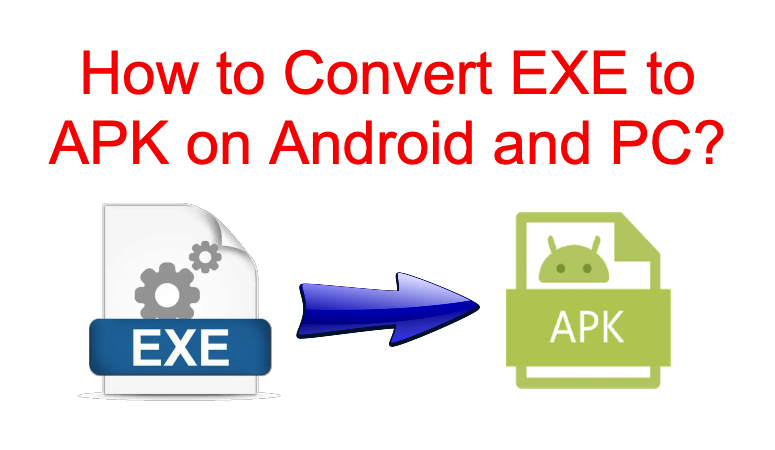 By going through the conversion, you want to run the Windows programs on Android, don't you? To make it work, you must select a portable application or a setup file. Choosing to go with the EXE file inside the installation directory may not work as intended.
How to Convert EXE to APK on Android and PC?
We are going to use EXE to APK converters here. You will get the links to download that on Android and Windows later. Moreover, it is also possible to run an EXE file on Android without conversion. Before we go into the meat of this post, let's give you a few important details.
Also Read:-
What is an EXE File?
Simply put, EXE is an executable file format, exclusive to Windows. You open an executable file to run almost any program. Since it's not a universal format, you can't run EXE files on any other operating system.
What is an APK File?
The abbreviation APK has multiple full forms. Let's take it as an Android Package Kit. An APK file contains everything an Android application needs to run. People use this type of file to install applications from third parties. As EXE to Windows, APK is exclusive to Android.
How to Convert EXE to APK on Android?
As you have already read in the beginning, we are going to use an application for conversion. 
Click on this link to download EXE to APK converter Android application.
You get an APK file. Open it up from your smartphone for installation (make sure you have enabled Unknown Sources from the Settings).
Once installed, don't hesitate to open it up.
The app will scan your entire system for EXE files. After that, press on Choose a File to Convert button.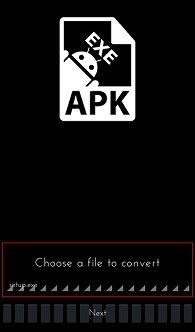 Tap on Program Architecture.
Can you see a Ready to Compile message? Press Start there.
Wait some time for the process to finish. After the conversion, you will get the APK file.
Caution:- We recommend you choose a portable EXE program for conversion. If you take the executable file from the whole directory of program files, the output APK will be less likely to work.
Don't want to use a third-party tool to convert EXE to APK? What about an app from the Play Store?
Inno Setup Extractor is an Android app that extracts Inno setup files. Keep in mind that it cannot extract every EXE file.
So, the first step is installing the app on your phone (use the link given above).
Don't forget to open it up after the installation.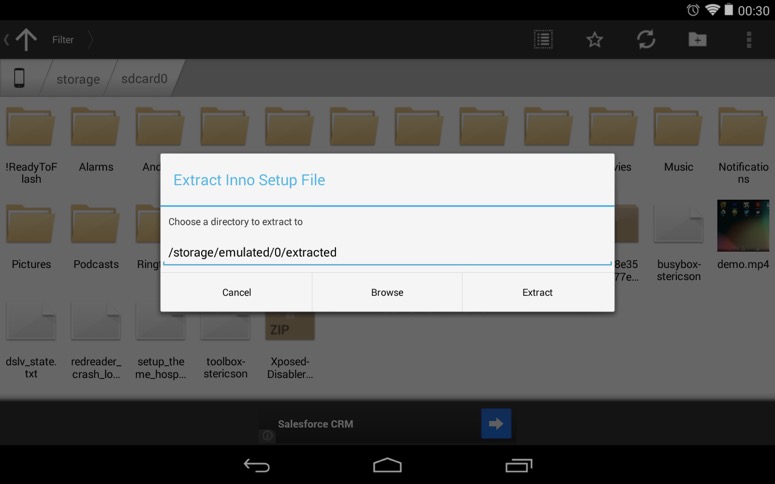 Then, you have to browse to the EXE file. And, press the Extract button.
There you go! The process may take some time if your setup file is big.
You know what! Installing EXE files without converting them into APK format is also possible. Are you wondering how?
How to Install EXE Files on Android without Conversion?
In the above two methods, we have gone for conversion. Here, you will not have to do that. With the help of an application, we are going to install EXE files.
Move the OBB file to the OBB folder inside the default Android directory.
Open the APK file you downloaded so that the app is installed on your phone.
Now, tap on the Exagear app icon to launch it.
On the top-left corner, you will see a menu button. Tap on that and choose Manage Containers.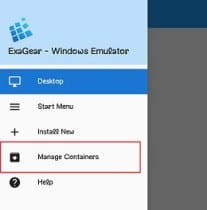 Send your eyes to the main content area on the right. Tap on the '+' button.
Now, click on the three-dots right next to the container you created and choose Properties.
Set the Color Depth to 32-bit and uncheck the last three options on the same screen.
After that, you can open the container to install packages.
How to Convert EXE to APK on Windows PC?
Here, we are going to use a converter tool available for Windows. Before that, make sure you have the EXE file ready for conversion.
Download the converter setup by visiting this link. Open it up for installation.
Once the installation procedure finishes, you should just open the tool.
You will get two options, of which you must go with the second one; I have a portable application. Then, click Next.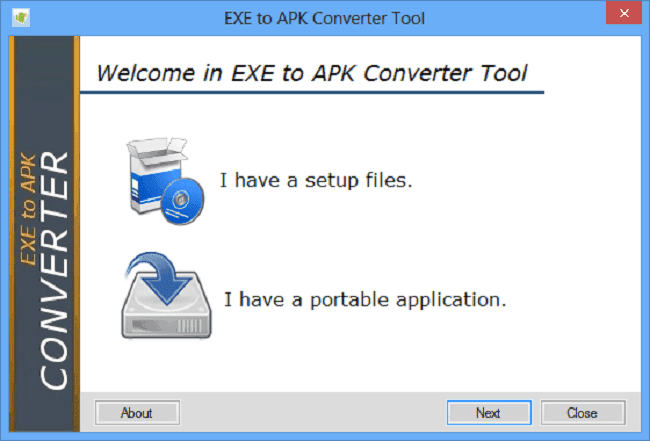 The wizard will ask you to select the EXE file. Do that.
Once the files are uploaded, you can see the Convert button. Clicking on that will initiate the conversion.
As is the case with any conversion, the length of the whole process depends on the size of the source file. Once the process finishes, the APK file will appear on the PC. You can just copy-paste into your Android phone.
Have you ever wondered about running an Android app on your Windows machine using its APK file? Yeah, it's possible!
How to Install APK File on Windows without Conversion?
In this short section, we will help you install Andorid applications on your PC without having to go for file conversion. All you need is an emulator and the APK file.
We are using Bluestacks as the emulator. You can choose any. However, we selected this because it's the most popular one. Click here to download Bluestacks.
Launch Bluestacks (if it asks to log into your Google account, do that).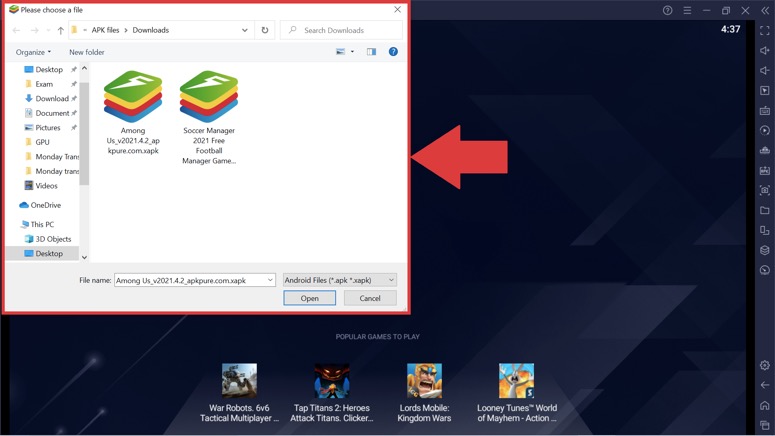 From the sidebar, click on the Install APK button.
A new window will open up, using which you have to select the APK file and hit Open.
That's it. The installation process will begin in no time. Once completed, you can see the app icon on the homescreen.
Frequently Asked Questions
Can I convert EXE file to APK?
Of course, you can do that. Using the right tool, you can convert an EXE file to APK on both Android and Windows PC. Moreover, to install an EXE file on Android, you don't have to go for file conversion.
How to convert APK to PC app?
Want to run APK file on PC? You can use Bluestacks for that. It's an emulator with the functionality to install apps from APK files.
How to convert PC app to Android app?
Before you begin, make sure the EXE file that you want to convert is a portable one. Then, you can use an Android converter or a Windows converter (given above) to proceed with the conversion.
Can EXE files run on Android?
No, it's an executable file format exclusive to Windows. It's impossible to run such files in a direct manner. However, after converting that to the APK format, you can use the app. Another method is Exagear app, which can install EXE files without having to go for conversion.
Also Read:-
Conclusion
We hope you now know how to convert EXE to APK. By looking at the article, you are aware that you got methods for Android as well as Windows. Nonetheless, do not expect every executable file to run on Android. Many EXE files need supporting files (present in the same directory probably). That's why we have asked you to select portable EXE files so that it will work as expected.