We are living in the era of smart televisions. Like on a smartphone, you can install many apps to enjoy movies, series, and whatnot! Oops!  Hulu is not working on Samsung TV?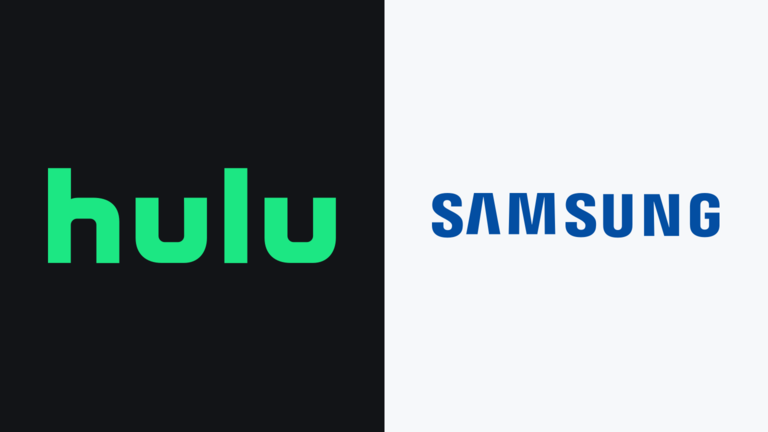 We know you have come here seeking a solution. Don't worry! In this article, we are going to help you get over this issue by suggesting a few potential fixes. You had better go through each and do them one by one. Do not skip anything.
Hulu is not Working on Samsung TV; How to Fix it
The first thing you can do is restart (cold boot) the television. If you think the issue persists, power cycle the device. And, you can even move on to software updating, app resetting, and more.
Caution:- The options for Samsung TV varies from model to model. What we are going to share below applies to the 2022 model. You can expect a slight change when it comes to older TVs.
Also Read:-
Hulu Unable to Start Samsung Smart TV; Causes
Why does Hulu on your Smart TV not work? The causes can be many. We are going to list a few of them.
To stream a video, you need a decent internet connection. When your ISP doesn't offer the speed it promised, you will face issues with streaming services like Hulu.
Though not frequent, Hulu servers may go down. It had happened in the past and it may happen again. No matter what you do, the issue due to sluggish servers will go away only when Hulu solves the problem. There's nothing you can do about it.
Your TV has firmware. The manufacturer (Samsung here) releases updates to keep the device secure and feature-rich. Sometimes, apps don't work on old firmware versions. So, you must update the software.
Hulu App Overcrowded with Cache Files
Cache files help smoothen the functioning of an app. However, when it goes overboard, the effect will be adverse. So, you have to clean it up from time to time.
Not just the firmware, but the app also needs to be updated. On October 3, 2022, many people were angry about Hulu for withdrawing support for old versions. They did that to release the load from their developers. So, make sure your Hulu app is always updated.
Fix Hulu won't Load on Samsung TV
You will get a few solutions here. As we already told you, do not skip anything. Start from the first and get to the end. However, we don't think you will have to reach the end because a solution on top will help you solve this trouble.
Cold booting is a simple technique used by Samsung smart TV users when something goes wrong. It's not rocket science. You can discharge or cold boot the television right away,
To do that, you need to press and hold the power button on the TV remote. You shouldn't leave the button until the TV turns back on. Try opening Hulu now.
Whenever a technical glitch comes up, one of the common fixes that we recommend is power cycling. How do you do that?
Turn off your TV.
Unplug the device from the wall socket and wait for a minute.
While you wait, press and hold the power button on the TV (not on the remote) for 30 seconds.
Once a minute is over, turn the TV back on.
That's it. Your Samsung TV will undergo a soft resetting and probably the Hulu app will work now.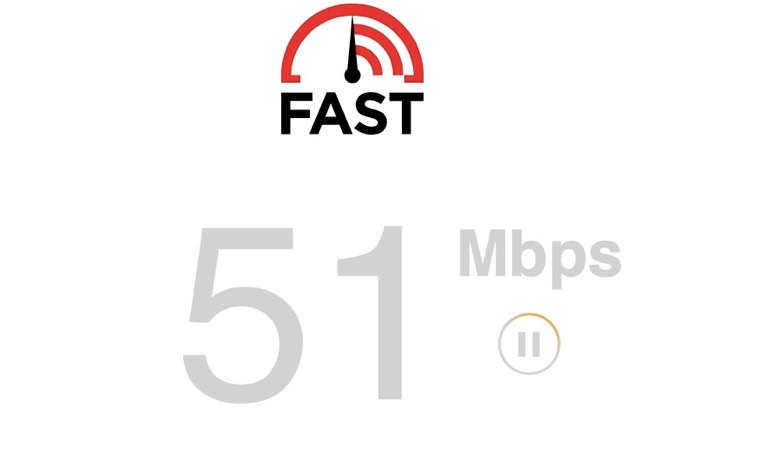 You know, streaming services need a decent internet connection. Hence, you can't get them to work on mediocre networks. That's why you should test the speed of your connection.
Go to speedtest.net or fast.com. Within a minute, you can see the network speed. If it's less than your ISP promises, call them up right away. Something is clogging the speed.
Check whether the Hulu Servers are Down
Is Hulu unable to start on your Samsung smart TV? Maybe, the servers are down. We know it isn't a common thing. However, several times, Hulu servers had gone down in the past.
You should have a look at Downdetector or their Twitter handle. Both these sources will keep you updated on the status of the servers.
Have you checked the internet connection using any other devices? If none of the devices can establish a working connection, the issue doesn't come from the TV or the Hulu app. So, we are going to power cycle the router.
Turn off your router. And, unplug the pins from the wall socket. Wait for a couple of minutes to plug it back in. That's it. When the router turns on, you will most probably see the app working again.
Still, Hulu is not working on Samsung TV!! We have got a few more solutions.
On a smartphone, when an app behaves weirdly, you clear its cache, don't you? The same method works here as well. We are going to clear the app cache of Hulu.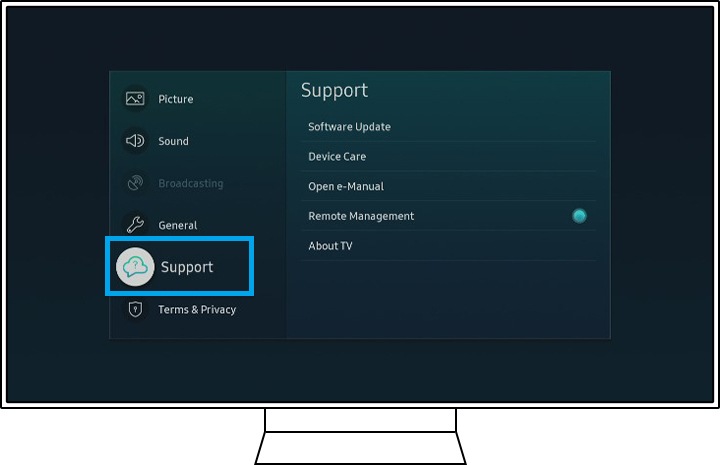 Turn the TV on and press the Home button.
Follow Settings>> Device Care>> Manage Storage.
From the list of apps that appears, choose Hulu.
Go to View Details and select Clear Cache.
There you go! Once the process completes, you can press Close. Clearing cache is an effective fix, which will make an app work like it used to.
From 2022 October 3, Hulu's old versions don't work on certain devices. Meaning, you will see an error message like the one given below.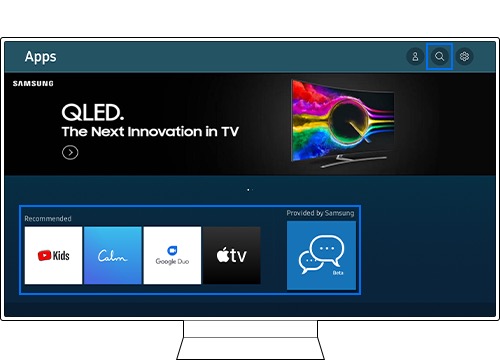 How to update an app on Samsung TV?
Press the smart hub button on the remote.
Select Featured.
You will see a small white arrow in a blue circle for apps that requires updates. Go to such an app.
Press and hold the enter button until a menu appears.
Follow Update All>> Select All>> Update.
There you go! You can see a progress bar on the screen. Once the updating process finishes, you should open Hulu to see if the issue persists.
The manufacturers roll out frequent updates to keep your device safe and secure. Moreover, they bring some new features with each version. Sometimes, not updating to the latest version makes applications obsolete.
To update Samsung TV firmware,
Power on your TV and press the Home button on the remote.
Using the navigation keys, go to Settings.
Go to Support>> Software update.
Can you see an Update Now option there? Just click on it.
The wizard will check for updates. If you see one there, go on and download the same.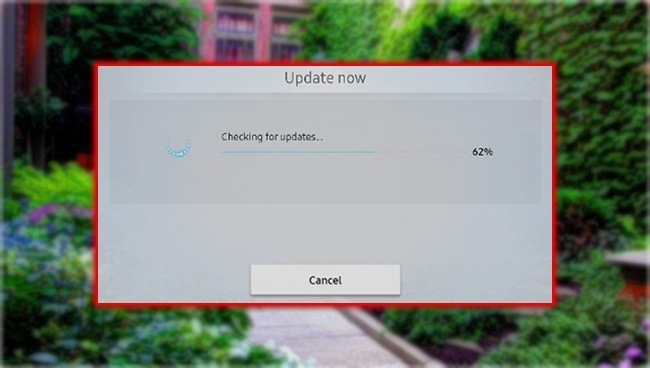 In case your version is new, you will see the "There are no new updates for you at the moment" notice.
According to Samsung, Smart Hub is an intelligent menu system for smart TV. When it's crowded, apps may behave bizarrely. Hence, we are going to reset the Smart Hub.
Before you proceed further, make sure you know the Samsung account password. If you don't, reset the same. Moreover, you will be logged out of all the installed apps. So, keep their credentials handy to log back in.
Press the Home button on the remote.
Go to Menu>> Settings>> All Settings.
Now, on the left pane, select Support and then opt for Device Care.
Choose Self Diagnostics from the bottom.
Hit the Reset Smart Hub button.
It will ask you to enter the TV PIN (the default PIN is 0000).
Hurray! You have reset the Smart Hub. Log into all your accounts on the apps. Do that for Hulu too. Does it work?
Factory Reset Your Samsung TV
As is the case with any gadget, factory resetting should be at the bottom of your list. If you can't get any other solution to work, you have got no choice.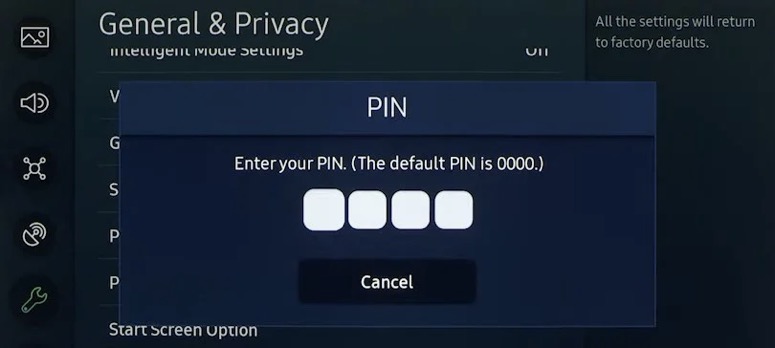 Follow Menu>> Settings>> All Settings>> General& Privacy.
Make sure you followed all the steps given above. On the General& Privacy screen, you will get a Reset option. Choose that.
On selecting Reset, the TV will ask you to enter your PIN. 
Do that and hit Reset.
That's it! The TV will restart once. When it turns back on, you will see the initial setup screen.
Frequently Asked Questions
Why is my Hulu app not working?
Like for any tech error, it's not possible to pinpoint a certain reason. There are many causes. For example, outdated firmware, Hulu server issues, heavy cache files, slow internet connection, and even an outdated app may bring problems. When these are not the causes, a simple power cycle will eliminate the trouble.
How do I update Hulu on my Samsung TV?
To update, you have to press the Smart Hub button on the remote. Then, choose Featured from the next screen. For an app with an update, you will see a small white arrow in a blue circle. Go to such an app. Press and hold the Enter button until you see a menu. Go to Update All>> Select All>> Update.
Why did Hulu stop working on my Samsung TV?
We have already shared with you the reasons. Outdated firmware is one reason. Moreover, when you haven't updated the Hulu app for a long time, it will create a problem. And, other reasons are shared above.
How do I uninstall and reinstall Hulu on my Samsung Smart TV?
Uninstalling an app on Samsung Smart TV is not really rocket science. Press the Home button and go to Apps. Choose the app (Hulu) you want to uninstall. Press Delete twice on the screen. That's it. When you want to install Hulu again, press the Home button, go to Apps and search for Hulu. Once you get it, hit Install.
Also Read:-
Conclusion
"Hulu is not working on Samsung TV" is an issue many faces. We hope you got it under control. You received about ten solutions. As we told you earlier, you have to start from the top. Sometimes, the problem goes away with a simple cold reboot and some other times, it requires a hard resetting. Start from the top and go to the bottom one by one. Happy streaming.