You see a small clip and you like it so much that you want to see the entire video. Sounds familiar? In the world of 30-second statuses and 1-minute YouTube Shorts, how can we not go through such a situation? Well, Reverse Video Search is what you want here.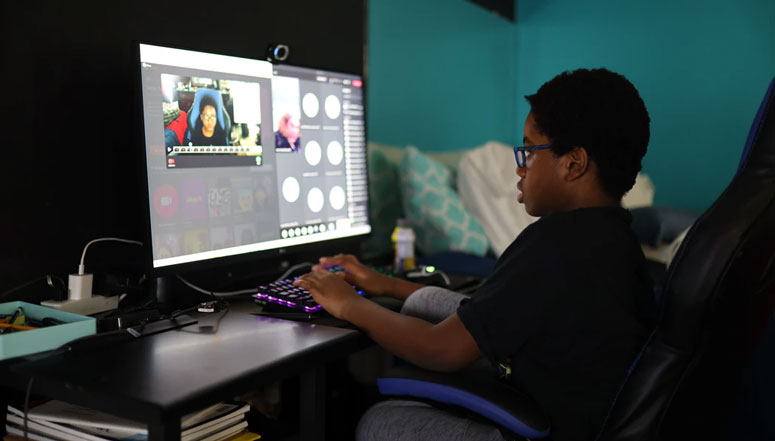 You will learn how to pull out the original video from whatever you have. Don't worry, it's not rocket science. Anyone who knows how to use a computer or a mobile can get the job done.
Reverse Video Search; How can You do that?
Let us ask you one thing. Do you know how to go on Google and reverse-search an image? That's the Swiss Army Knife you should grab first.
How to Reverse Search on Google with an Image on Mobile?
Google hasn't given this option on their mobile app. That means, we need to use a third-party application.
Note:- Don't forget to get your source image ready.
Step 1: First, as you read above, you need an app. You don't want to wander around on the Play Store, do you? So, just get this one.
Step 2: Given that you have installed the app, open it up and click Add Image.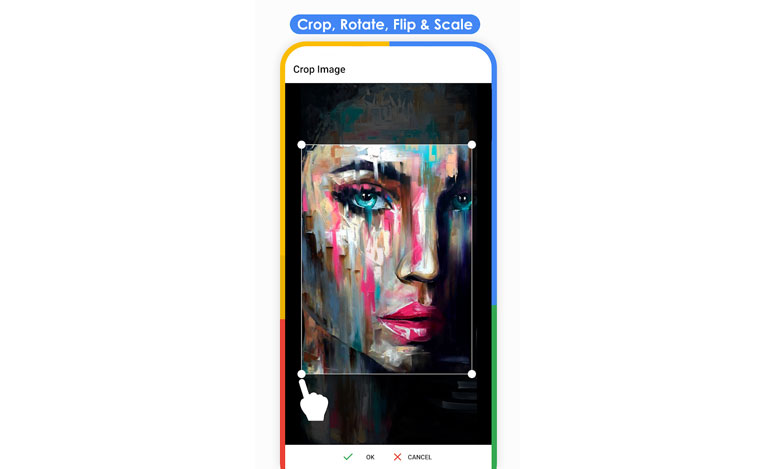 Step 3: Now, select the image you want to go on with the reverse search. And, hit Search. There you go!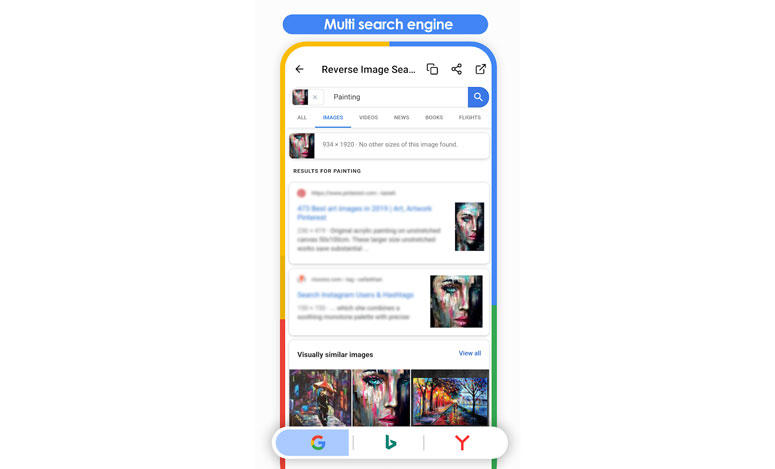 You can see many images similar to the one that you just put in. In case Google doesn't give satisfying results, you can switch over to another search engine from the app settings.
What if you want to search on a PC, not on a mobile device?
1) Go to https://images.google.com.

2) Right next to the text field, you will get a camera button. Click on it.
3) It will give you two options; Paste Image URL and Upload an Image. For the first one, you need to have the URL to an image available on the web. If you have the image file with you, go on with the second choice.

4) Hit Choose File, browse to the image and boom! You will see images alike in a fraction of a second.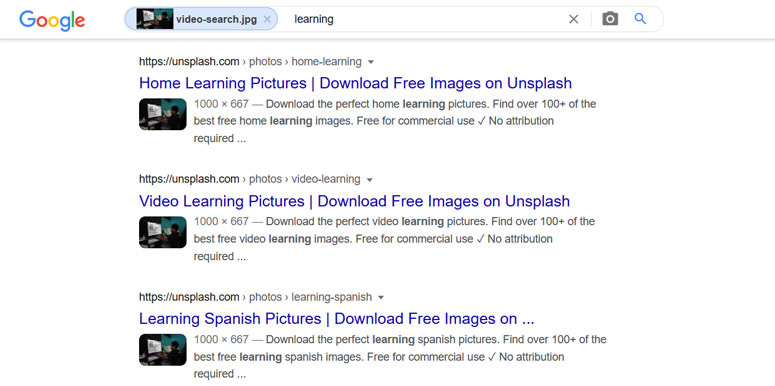 You may be thinking. "I know reverse image search. I came here for the damned reverse video search and these guys are bluffing". No, we are not. See the next part.
Also Read: How to Play YouTube Videos in the Background on Android and iPhone
Reverse Video Search; How to Use Google to Find the Original Clip?
Before landing here, you might have tried opening Google on your computer or mobile phone. How did it go? Have you found an option to upload a video so that you can trace it back to the original clip?
We know you haven't. They don't offer such a feature. So, how do you do that? Lend us your ears. We will bring you through a series of steps to use Google as a reverse video search engine.
Step 1: Play the video you have and switch over to full-screen mode (we recommend doing this on the computer, but you can try it on mobile as well).
For example, I am using this video from Pexels. (It is a copyright-free video and many websites uploaded it)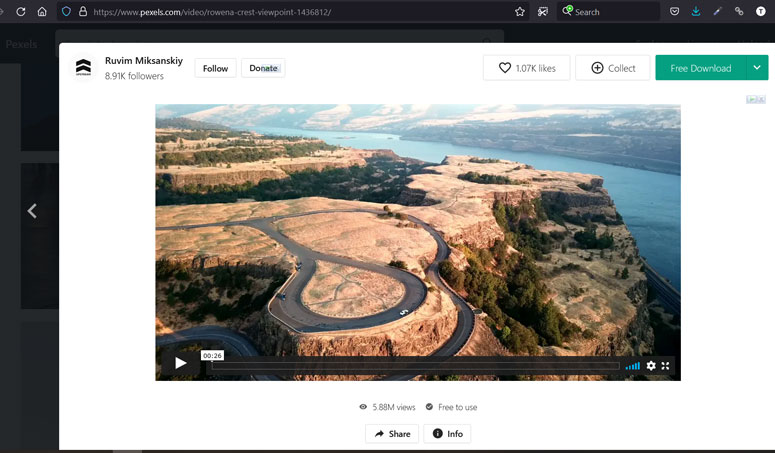 Step 2: Take screenshots of different scenes from the clip. You can use any programs (for example, Snipping tool for Windows) or even use shortcuts (Command+ Shift+ 4 on macOS and three-finger swipe down or power button+ volume down on Android).
Step 3: You might have figured out where we are going with it. Yeah, now we will use Google Images. Either use the reverse search app or open up the website depending on the device you are using.
Step 4: Upload the screenshot. Most of the time, you will see links to the corresponding YouTube videos on the next screen.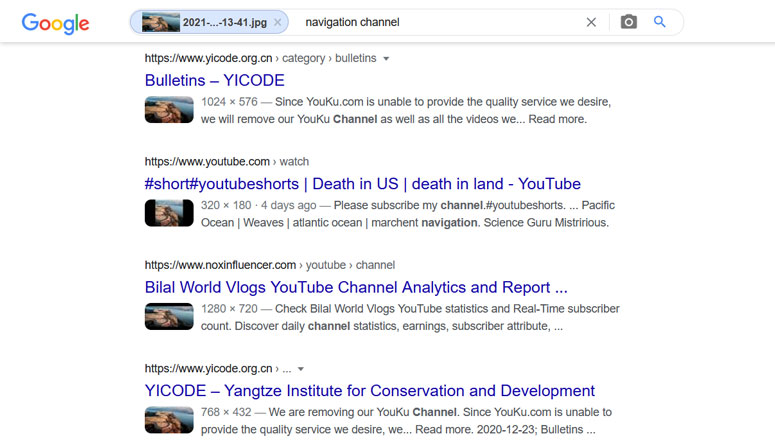 What if you won't? There's a small workaround!
Step 5: Provided you couldn't stumble upon the original video clip, click on More below the search box.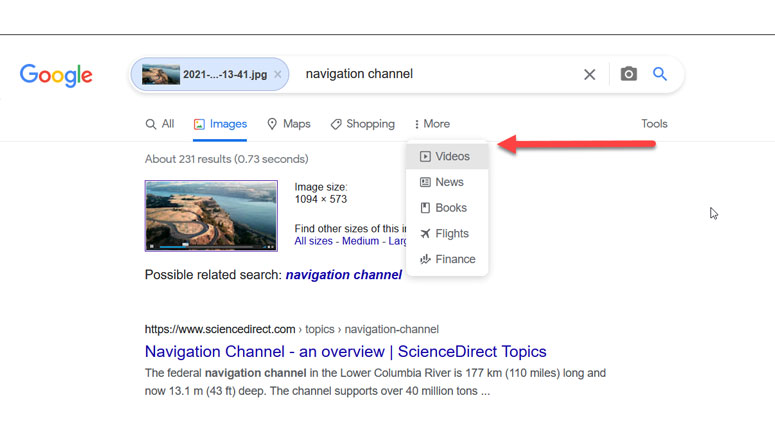 Step 6: You will now have a few more options. Voila, did you see it? There's a Video option.
Clicking the same will get you almost all the similar videos related to the screenshot you just uploaded, not just from YouTube but from all over the web. The only step left for you to do is cherry-picking them.
Tip:- You should repeat the same process with different screenshots. The results may vary from image to image
Some people don't like to use Google. They have their reasons. In case you are the same, we have got some alternatives. Keep in mind that the first two steps apply here as well and for the third step, instead of Google Images, you can use these services.
Google Reverse Video Search Alternatives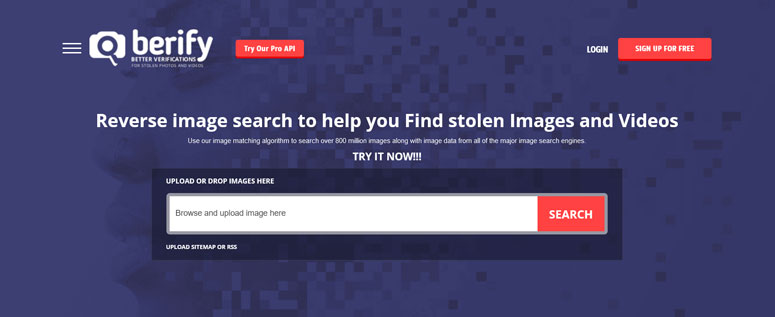 When you decide to not use Google for reverse search, throw away your confusion and pick this one right here. The chances of finding the original video are a bit low because they have no option to choose videos (remember the workaround we talked about above?).

TinEye is a cutting-edge tool tailored to serve your purpose. They flaunt to have pattern recognition, computer vision, machine learning, and neural networks under the hood.
Note:- Of course, there are more. We didn't include more than two because the many of you prefer Google itself. Gave away these two for the remaining small percent.
Parting Words
So yeah, right from the basics to the tricky workaround, you have got them all. What do you think? How did your reverse video searching go? Don't forget to share your experience with us in the comment section below.