Flipkart.com is one of the India's leading online books and electronic gadgets selling website. Flipkart was established in 2007 by Sachin Bansal and Binny Bansal, both alumni of the Indian Institute of Technology Delhi. They worked for Amazon.com before quitting and founding their own company. They offering an affiliate program so that you can earn from selling their product through your affiliate link. For that you should have a website or blog on which you can share list of different product with your affiliate link.
---
Message from Flipkart
We have currently paused new affiliate registrations w.e.f. 5th May 2018 until further notice while we work on developments and improvements to the FAP(Flipkart Affiliate Program) platform.
Update:

June 2021
Now you can signup and get on the waiting list.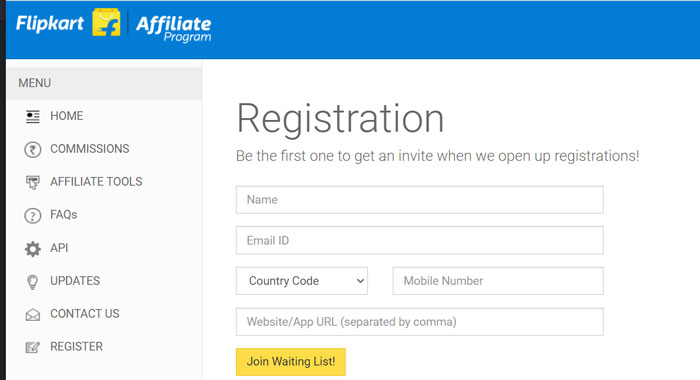 ---

Why to sign up for Flipkart.com affiliate account and what are the benefits:
It is ok to just buy a product especially books from flipkart.com but if you have a blog or website then you can recommend the books to your friend and your blog readers. You can encourage the users to buy such such books that you have already read or it may be related to some academics syllabus of engineering or any students. Flipkart.com is giving referral commission for those products which you sold from your website or affiliated links.
The commission you will get from Flipkart.com affiliate account is as follows:
So from the list it is clear that you will get most of the revenue from selling books. It means it is better if you have a education website or anything from which you can recommend books.
How to sign-up and receive commission:
To sign up for Flipkart.com affiliate account there is a very simple process. Anyone can sign up and take advantage of this program and there is no confirmation needed from your side about your website or blog. Flipkart doesn't care whether you have any website or not. You can even recommend the books and their product over emails too but avoid spam, please. J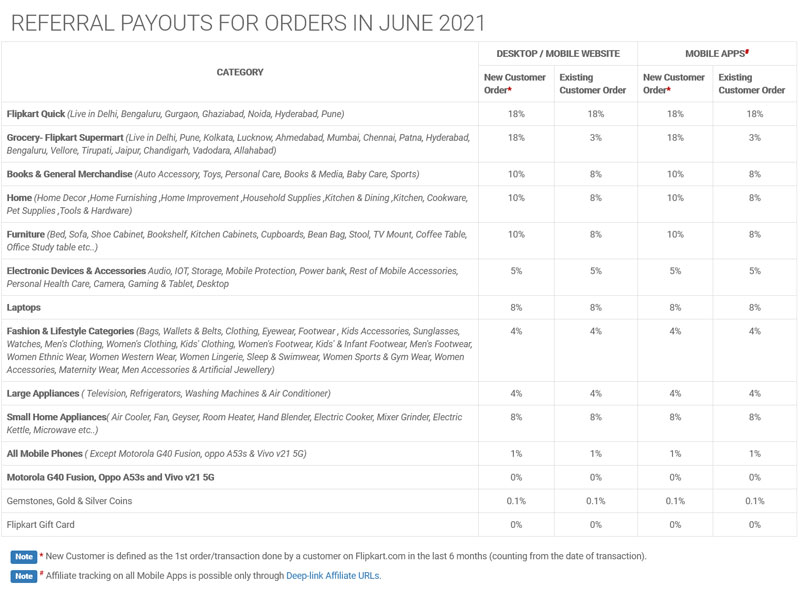 Procedure to sign up:
Step 1:
Got to the following website https://affiliate.flipkart.com/registerme and select join Now.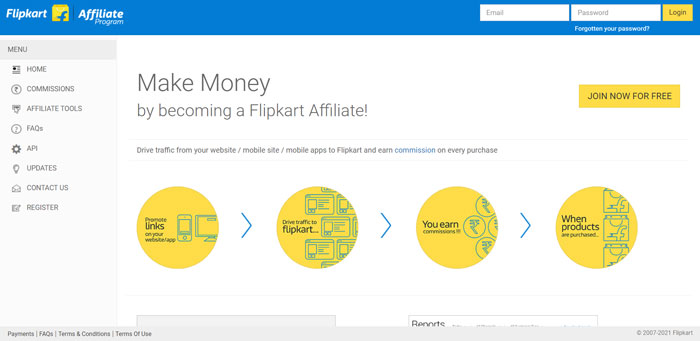 Step 2:
Fill in your Name, email ID and password (a Regular sign up procedure that you can do without any help).
Note: Currently you can only join the waiting list.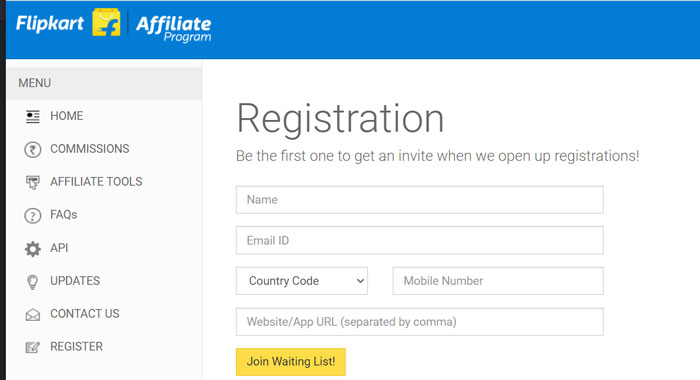 Step 3:
After everything i.e. confirming your email and blah blah, you can now login to your Flipkart affiliate account. And now you can search different Flipkart product and copy their link with you referral ID attached it to.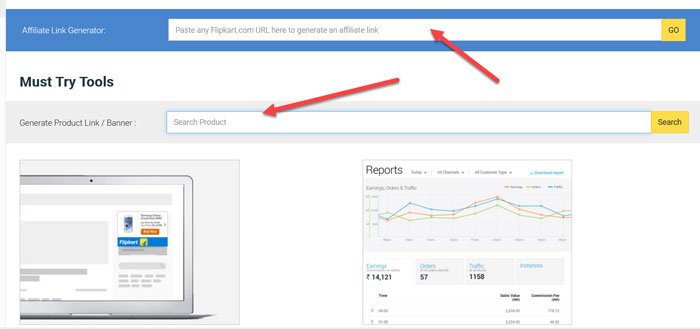 Step 4:
Now the promotion part. You can use various channels to promote these affiliate links. Like Instagram, YoutTube, etc social media. I have being using it with my blog.
For example you can see this review post published by me: Atomberg Gorilla Ceiling Fans Review| Are They Really Energy Efficient?
I have put my affiliate link in this article like this.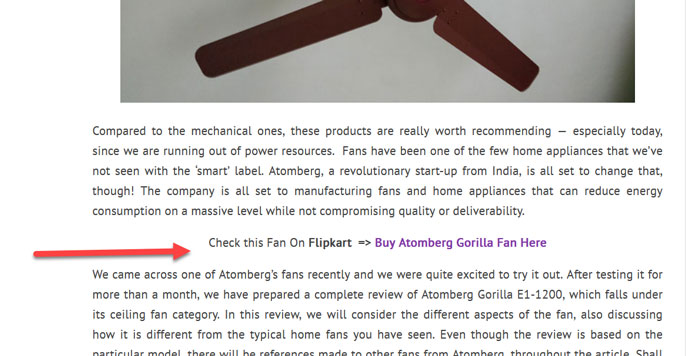 Whenever users check the article they click on the link (if they are interested) in case they buy the fan I will get the commision.
Now you can trace you earning I the panel after login in .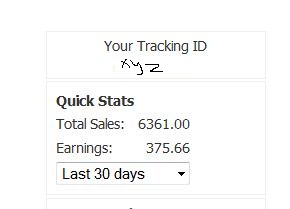 Payment Options available in Flipkart.com affiliate account:
Payments are proceeds weekly or monthly deepening upon payment threshold reach.
There are two possible way to get paid by flipkart.com affiliate program
i) One is you can request a check to your local address. But the minimum payment threshold is 2500/-
ii) Second way is that you can buy product from Flipkat.com from your earn amount. This earn amount can be redeemed in the form of gift vouchers. The minimum payment threshold for gift voucher is 250/-
You can see the payment records: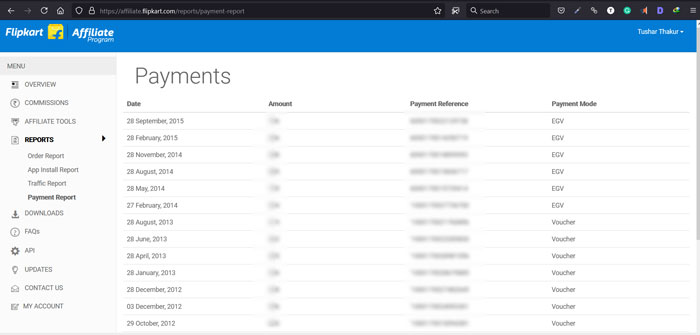 There are number of formats of ads you can set up on your website using these options.  Like Flipkart Push Content Widet, Flipkart Bookmarklet Widget, Flipkart Promotional Widgets, Flipkart Promotional Banners, Flipkart links and Banners. See below.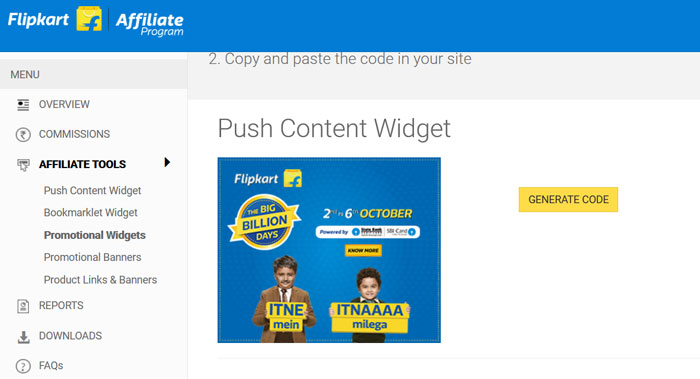 If you have an affiliate account and wanna say something or newbies have any quires you are always welcome to ask and comment here. It will encourage us.