There is no doubt that Minecraft is one of the most customizable video games out there. The options in the game are so broad that everyone can find a unique way of moving with the Minecraft pace. Also important is the ability to make your Minecraft characters look unique and personal. Some people may not know this, but you can also use custom Minecraft skins on the Windows 10 version as well as Windows 11. So, it does not matter whether you have just started with Minecraft or have become a pro; Windows 10 Minecraft skins make a huge difference.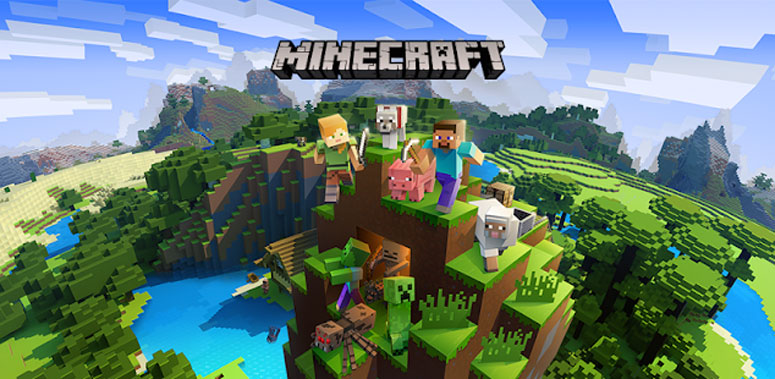 At this point, we must mention that Minecraft is available in two versions: one based on Java and another one based on Windows 10. Here, we are talking about the Minecraft skins for the Windows 10 edition, not the Java edition. Having said that, you would not have trouble finding Minecraft skins for Java edition if you know where to look. For the time being, since more people are moving to the Windows 10 version of the game, we have curated the best Windows 10 Minecraft skins.
In this article, we have listed 15 of the most popular Windows 10 Minecraft skins you can get today. You can choose between these options when you want to customize and improve your Minecraft gameplay by a long shot. For one, you do not have to be a Minecraft expert to apply these skins to the Minecraft version on your PC. First, however, to be on the safe side, we will tell you how you can download these Minecraft skins and install them on your game.
How to Install a Windows 10 Minecraft Skin?
Before we go to the steps, you should understand that you can get Windows 10 Minecraft skins in different ways. First, you have an option to create a unique Minecraft skin using online tools. These tools will let you customize the looks of the skin before you can download anything for later use. For instance, if you use the website called www.minecraftskins.com, you can use multiple tools to create the perfect skin. Then, you can pick the right colors, shapes, and other markings with ease.
However, if you do not want to customize how the skin looks, the better option is to download and install a pre-designed Minecraft skin. In that case, you have to follow the steps mentioned below.
You have to download the desired Minecraft skin and store it in an accessible folder
Now, open the Minecraft Windows 10 edition app and wait until everything is loaded
You can now find a clothing-hangar button situated at the bottom-right part of the screen
Click on the button, and you can find an option to choose skins for Alex and Steve
You have to click on the Empty space and select the option to 'Choose New Skin.'
Browse through your computer and select the Minecraft skin file that you had downloaded earlier
On the next screen, you will see an option to choose the correct model type for the skin
Once you are done with these steps, you can click on the Confirm Skin button.
That is it. Your Minecraft character would have the new skin from this point. You can use the same method to explore the other skin packs that you have purchased within Minecraft. In total, the process is effortless. Now, we will talk about the best Windows 10 Minecraft skins that you can find today.
You can find Minecraft skins from multiple websites, including Minecraft Skins, The Skindex, and Skin Search. All these websites focus on certain types of skins. Nevertheless, you can find popular skins like Spiderman or Superman without any problem.
By the way, keep in mind that the steps/compatibility concerns may vary if you are using the Minecraft Java Edition.
Best 15 Windows 10 Minecraft Skins
So, we have curated 15 of the best Windows 10 Minecraft skins you can get today. Of course, you can find many skins from different categories, such as anime, video games, movies, etc. Since it does not make sense to list them, we have picked a famous few from each category. Rest assured, you can use these skins to make your Minecraft gameplay enjoyable. We also hope you understand that the skins are for aesthetic purposes only. They do not change the way you interact with the game or its elements.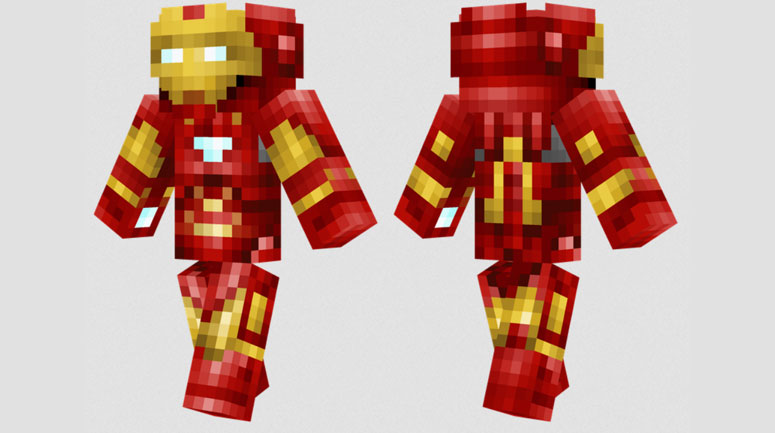 If you are into the Marvel Cinematic Universe, you got to check out this cool Iron Man skin for the Minecraft Windows 10 edition. The design is not anything complex, though. On the bright side, your character will have the classic Iron Man outfit. Of course, this all-time superhero looks incredible from every side.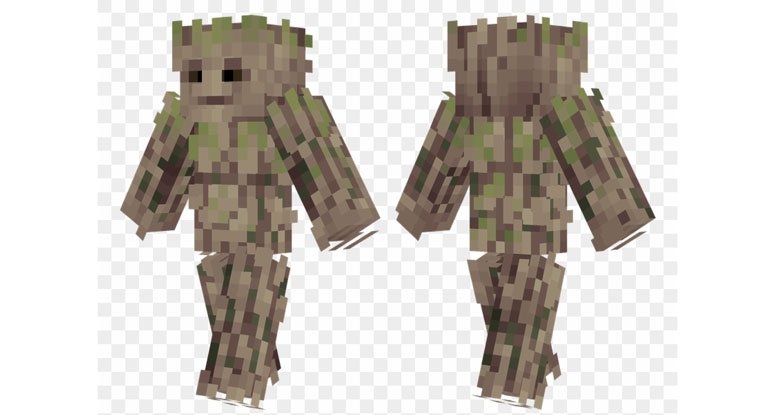 Groot, one of the famous characters in the Guardians of the Galaxy franchise, looks incredible in Minecraft, partly due to the green-ish outlook. Therefore, if you want to bring this feel to your Minecraft gameplay, it makes sense to check out this Groot Minecraft skin.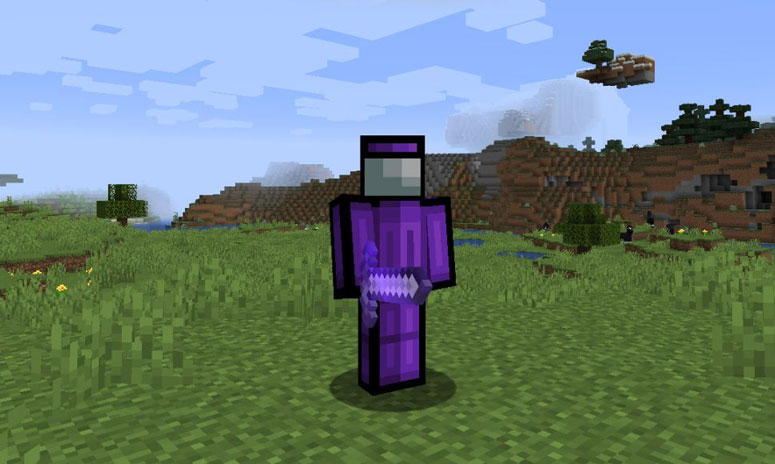 Viking Warrior is another Minecraft skin you should check out if you want a unique vibe during gameplay. It may not be as colorful as the other Minecraft skins we have talked about earlier. Even then, the designs go in sync with the survival aspect of Minecraft gameplay.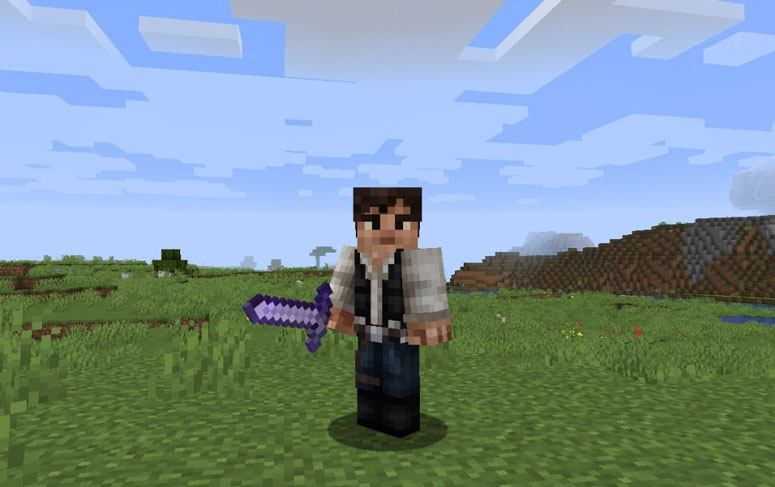 Thanks to the super-popular Netflix show, Geralt of Rivia now has a better following than ever. And it is one of the many Witcher-based Minecraft skins you can download and use. So, it must be interesting to see Geralt with the unique design on the Minecraft lands.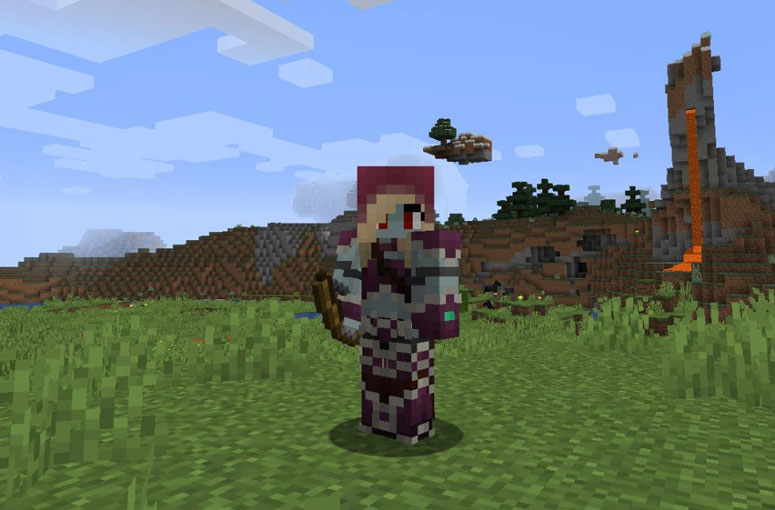 If you are one of the Wonder Woman fans, you should check out this Minecraft skin for the same character. The best part is that you can get the classic design or go for something more unique. It could be a little too colorful for the Minecraft world, though.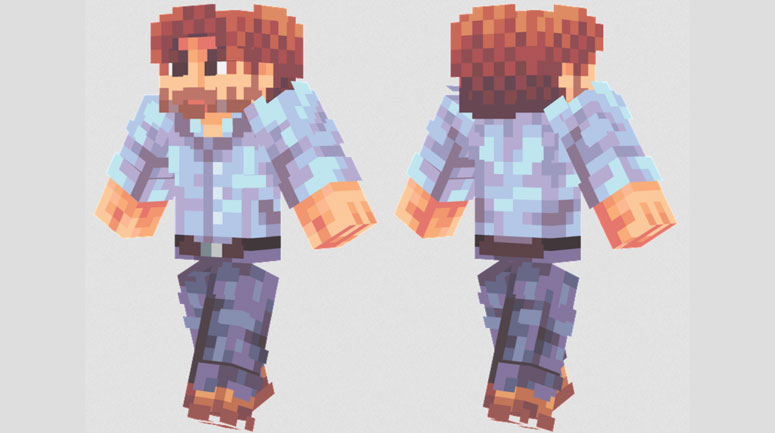 Placing a Bob Ross character in a space like Minecraft is a rather meta way of things. But rest assured, this Bob Ross skin looks incredible. Of course, it is an acquired taste, but you would love to see him mining/building in the future.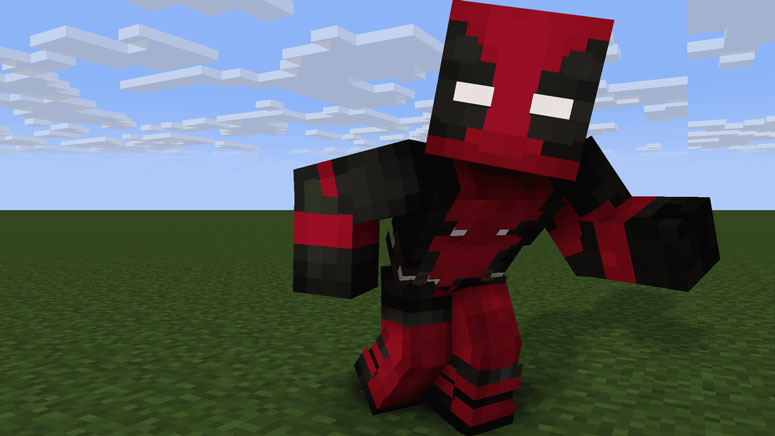 You do not have to be a fan to become addicted to Deadpool. The mercenary with dark humor and an unapologetic nature can steal anybody's mind in no time. So, if you are interested in this cool dude roaming around your space, you should try this skin.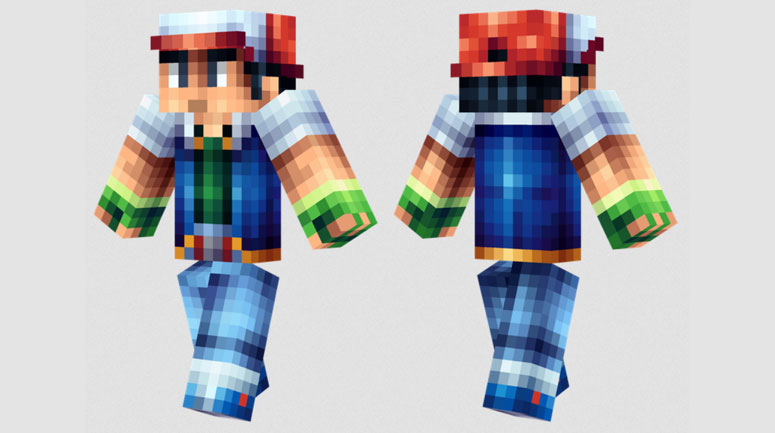 Do you often play on Pixelmon Minecraft servers? In that case, checking out this Asch Ketchum Minecraft skin is a must. The skin captures every little detail that makes Ash the famous character he is. Of course, you can step up the gaming vibe with a long shot.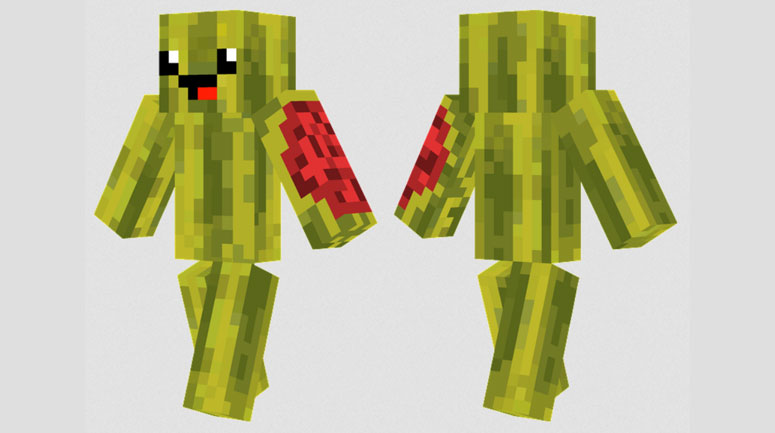 If you are looking for a random yet funny Windows 10 Minecraft skin, you should check this one out. Happy Watermelon is a simple Minecraft theme, and you can edit and download it as you wish. You can also find a few collaborative designs in this sector.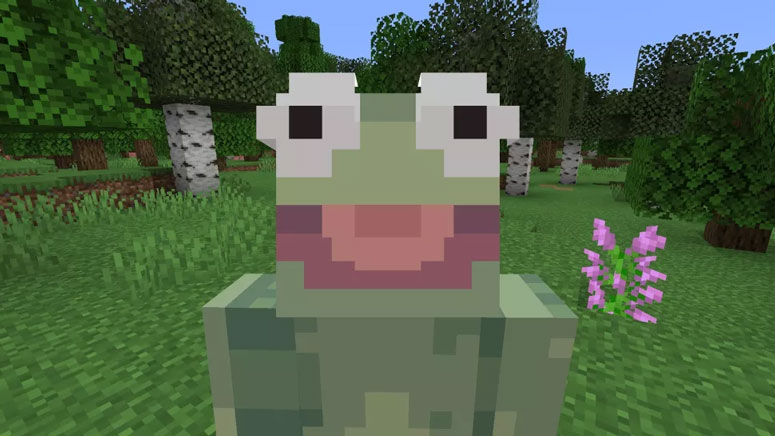 Thanks to the countless memes on the internet, no one needs a formal introduction to Doge. You can bring this exciting pup into the Minecraft universe with a simple click. The designer of the skin has got all those details right, including the claws and the tail.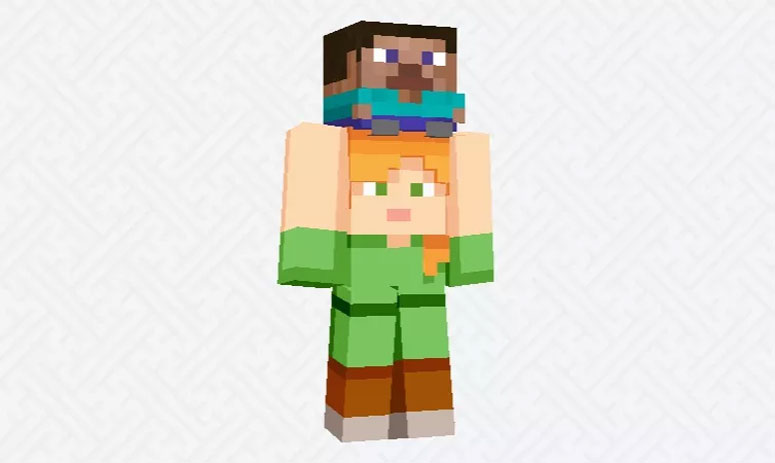 Remember Shrek? Well, the franchise may not have any movies soon, but you can bring the character into your Minecraft world. Logically, he may not be the best for mining, but he does the job anyway. Of course, with the right environment around him, Shrek looks fantastic.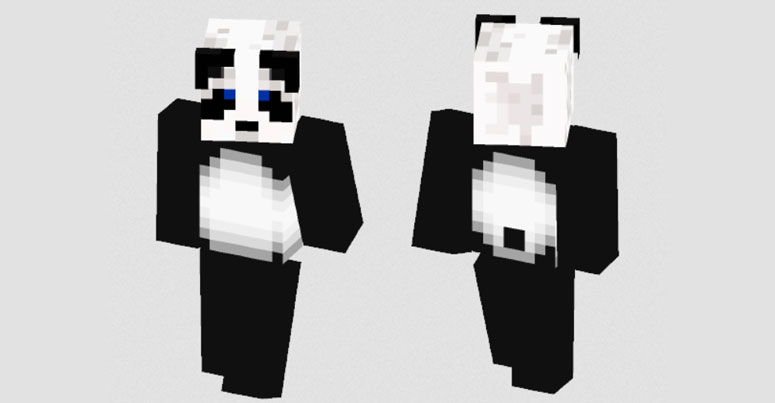 What is more amazing than having a cute little panda roaming around on your Minecraft surface? Of course, the design may not capture the complete fluffiness of the cute animal. Nevertheless, you can get extra points for engaging in roleplay gaming.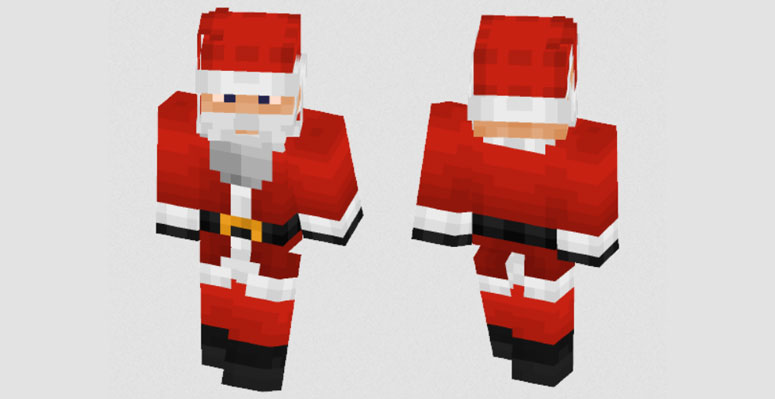 Santa HD is a high-quality Minecraft skin with a famous character. So, of course, if you are building Minecraft for the Christmas season, this skin makes perfect sense. Of course, dropping toys all over the space will be one thing you should keep track of.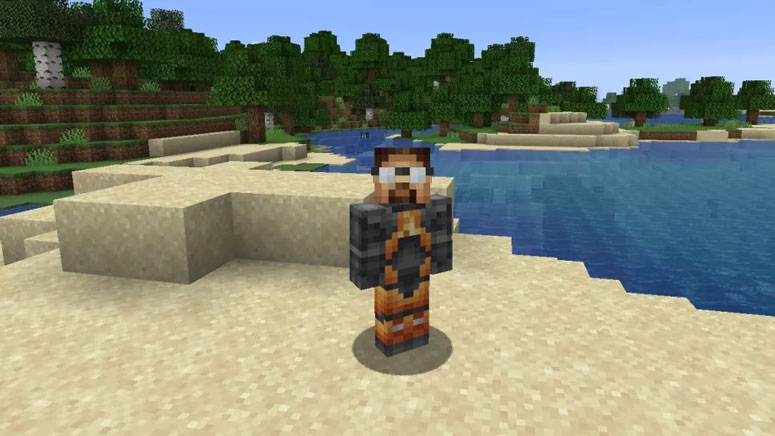 Want to bring one of those special ops soldiers into the Minecraft field? Well, you should check out what a Solid Snake skin has to offer. But, of course, if you are into Metal Gear Solid and Metal Gear Solid 2, you will not need to introduce this character.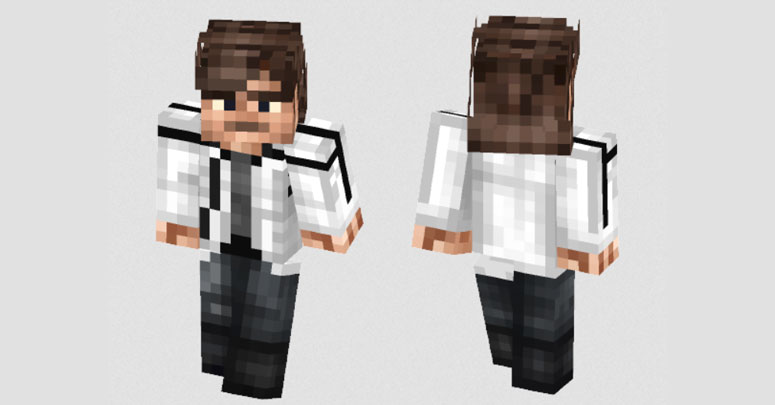 Here is an amazing Minecraft Windows 10 skin for those Star Wars universe aficionados. The Han Solo skin is simple but conveys the idea. You can also add other elements to the game so that Han Solo has a better experience.
Also Read:
Conclusion
So, there you have it: the best Windows 10 Minecraft skins you can download today. As we said above, we have picked skins from different categories like anime, popular culture, movie franchises, etc. The best part is that you can find related/recommended skins when you open these product pages. In some cases, you will also have an option to edit the skin before you download it.
By the way, if you think these skins are normal for you, you can always try building some skins on your own. You do not have to be a professional designer to come up with these skins. With hundreds of templates available online, you can customize one of these templates for a better experience. However, it will be great if you can test some of these skins in a real gaming scenario before you start building custom skins.