Blackjack is a fun multiplayer casino game with fast rounds and simple rules. This popular entertainment is available in both land-based and online casinos in Australia.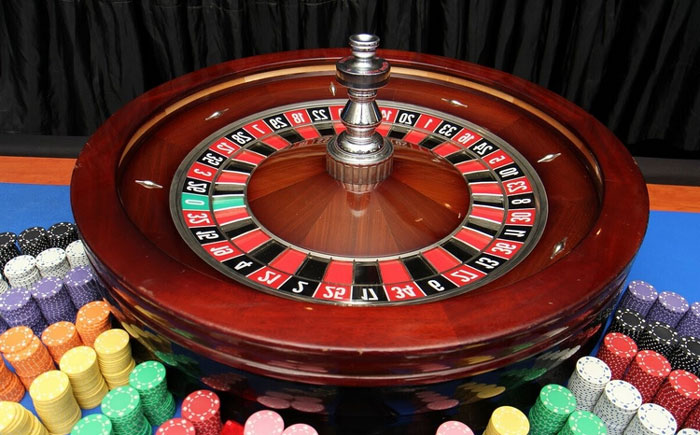 The game table is designed for two to seven players. You can play with random people, make new acquaintances, visit the casino with friends, and have fun. According to the game rules, the players play together against the banker and do not compete with each other. This allows you to support each other, enjoy joint victories and become less frustrated with loses.
If your friends live far away, getting together is even harder. But you can always visit the same online casino or create your own blackjack lobby.
Where to play blackjack online today
It would seem that the answer is obvious – online casinos. But there are several categories of gambling platforms where you can try blackjack online in Australia. If you want to start playing solo, the best place to go is video blackjack. The game is independent of other players, the rounds end right after your turn, and the cyber dealer never makes mistakes.
There are two best ways to play with friends: live tables and social casino. Each of these types has its own advantages and disadvantages, which you will learn about later.
And if you gathered with buddies in real life, then do not miss this opportunity and visit a good casino nearby. As the comedy "The Hangover" shows, this evening can be unforgettable!
Live blackjack review
Live tables appeared several years ago in online casinos and gave the whole table game genre a new breath. What is the only advantage of land-based casinos? This is, of course, an indescribable gambling atmosphere that completely changes your mood. And now you can achieve this from your PC at home!
Live table is an online broadcast of a game with a live dealer from a real casino. This game mod opens up a lot of options. For example, you can see the game table and deck of cards, which allows you to make sure that the casino is not rigged. If you play roulette, you see a game wheel, a ball and a close-up of the ball hitting one of the sectors.
Live streaming helps you to stay at home and experience this special gambling atmosphere of the land-based casinos. In addition, you can chat with other players or with the dealer, ask him questions about the game. In large casinos, there are several dealers who change each other at different tables. Many players wait for their "lucky" dealer to come to the blackjack table and start the game.
How to start playing?
The first thing you and your friends should do is choose a casino. If any of your buddies live outside of Australia, then you need to find an international casino with live blackjack tables. You can browse each site yourself or use Spin-Paradise.com. This is a review site with casino ratings and all the detailed information on each platform. You can sort the casinos by game, banking options or score and choose the site that is perfect for the whole group. Here you can also read a detailed review of each casino and compare several sites.
Once you've found a place to play, create accounts. This is done in a few clicks, but some platforms may ask for documents confirming that you are 18. The next step is to top up your balance. Go to the "Banking" tab, choose a convenient payment method and make an initial deposit. Congratulations, now all the functionality of this site is available to you!
Live blackjack is most often found in the "Live Tables" section. Click on the category of games, select a game table and join the game. If there are not enough free seats at the table, then you can wait or choose another live dealer. Be sure to contact your pals so that you don't accidentally get split across different tables.
Don't forget about bonuses
Bonus programs are another online casino feature that greatly impacts the gaming process. When you start playing at a new casino, you make your first deposit. If the casino has a welcome bonus, then you can double or triple your cash. Top Australian casinos offer +100% or +200% to the first few deposits up to A$1,000-1,500. The bonus can also be free rounds or a multiplier for your next payout. Therefore, when choosing a casino, also pay attention to bonus offers.
Introduction to social casinos
Social casinos are one of the types of online casinos that are great for having fun with friends or yourself. Technically, these platforms do not provide real money gambling services. Once you start playing, you get a small portion of free coins that can be used in any game: poker, blackjack, pokies, roulette and so on. At the end of the game session, you can exchange virtual coins for real prizes.
If you were that simple, then social casinos would have gone bankrupt long ago. The amount of starting chips you get is not enough for a long game. After a few rounds, to continue playing, you will have to buy additional virtual currency. But don't forget that in the end, you can exchange them for real prizes.
If you want to play blackjack with your friends but are not sure if you want to spend money, then social casinos are a great option. You will have the opportunity to start playing for free and understand whether you want to continue or not without spending a penny. And who would refuse a fun and free time for the evening?
Find social casinos
You can find Australian or international social casinos on Facebook, alternative social networks, or on a separate site. The easiest way to start playing is via Facebook since no one in your company will have to create an account. Login to your account, join the casino, grab free coins and hop to the blackjack table.
It is as easy to start playing on a social casino site as it is on any other casino site. The detailed process of finding a gambling site and registration is described in the previous section.
The main difference you'll see is the starting coins. Make sure to invite your friends via the referral link so that you all get even more virtual currency to play. But don't forget to read the terms and conditions of the social casino. Starting currency cannot be immediately exchanged for real prizes. To claim prizes, you must deposit a certain amount or play the specified number of games.
Pachinko as an example of social casinos
A similar system as a social casino can be found in Japan. Real money gambling is prohibited in the country, but you can find thousands of pachinko gaming halls. You go there, buy game chips for real money and play pachinko slots. After that, you can exchange all your coins for small pieces of silver or gold. These nuggets are exchanged for cash outside the casino, allowing the Japanese to get around the real money gambling ban.
Cheating in online blackjack
Playing in a company at one blackjack table opens up new opportunities for you. For example, you can cheat casinos by sharing information about your cards. The more cards you know, the easier it is to predict the round's outcome and make the right bet. In many casinos, this approach is prohibited, and if the casino notices that you are cheating, you can ban your accounts without the ability to withdraw money.
If you exchange information about cards in the in-game chat, you will immediately get a ban. If you want to try this system, use instant messengers or other means of communication with friends outside the casino. But remember that this is a violation of the rules of the casino, which may have consequences.
Live blackjack vs Social casino blackjack
Which is the best way? There is no correct answer. Talk to your friends and discuss what you expect from this game. If you want to feel a real casino atmosphere, risk your money and try to hit the big win, then choose live blackjack. Professional dealers will not let you get bored, and a fun time is guaranteed.
If you are not sure about blackjack or want to try games for the first time, then social casinos are your choice. Simple registration, no deposit coins and unforgettable emotions with friends – leisure could not be better.